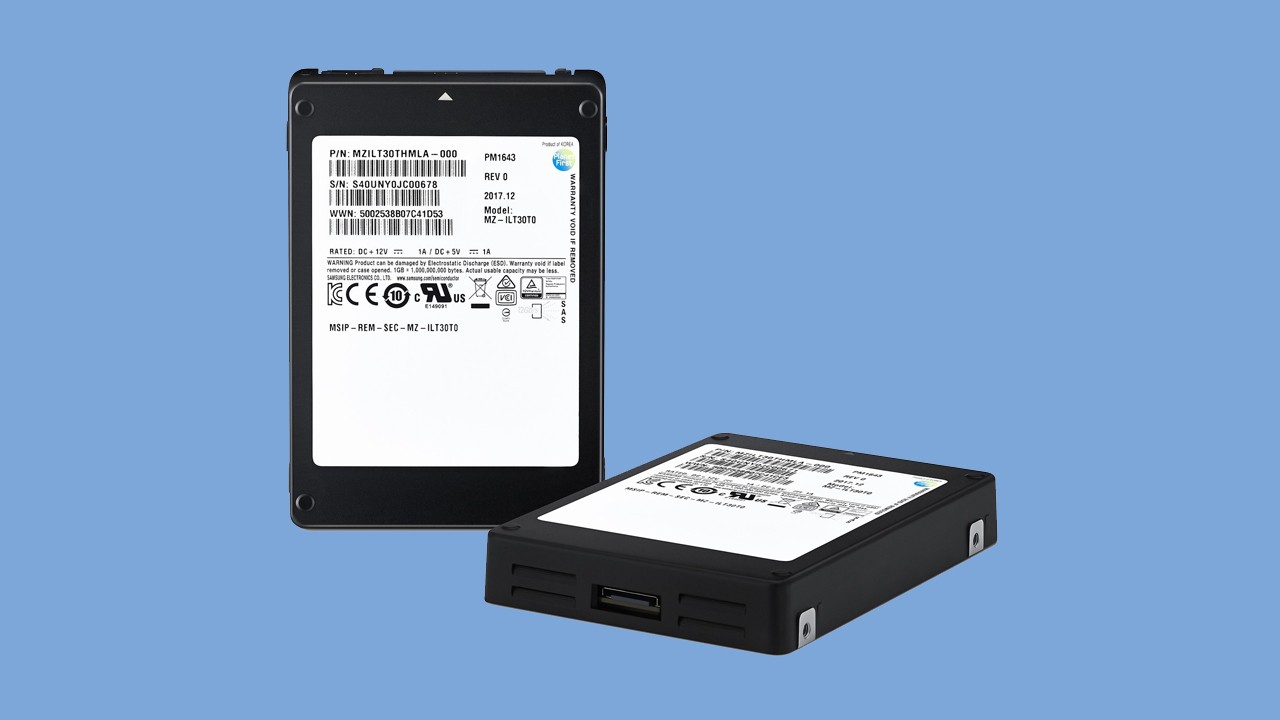 Samsung has introduced the largest amount of memory in the SSD world — of 30.72 TB form factor 2.5 inches.
Model PM1643 consists of 32 blocks of NAND flash memory 1TB, each of which contains 16 layers of memory V-NAND for 512 GB. This place is enough for 5700 HD movies, or about 500 days non-stop videos.
Maximum read speed is 2100 MB/s, write 1700 MB/s. This is three times faster than SSD and SATA drives in most laptops, PC and even branded Samsung SSD 850 EVO, the speed of reading and writing which reaches 540 MB/sec.
When exactly and at what price, will go on sale M1643 still unknown.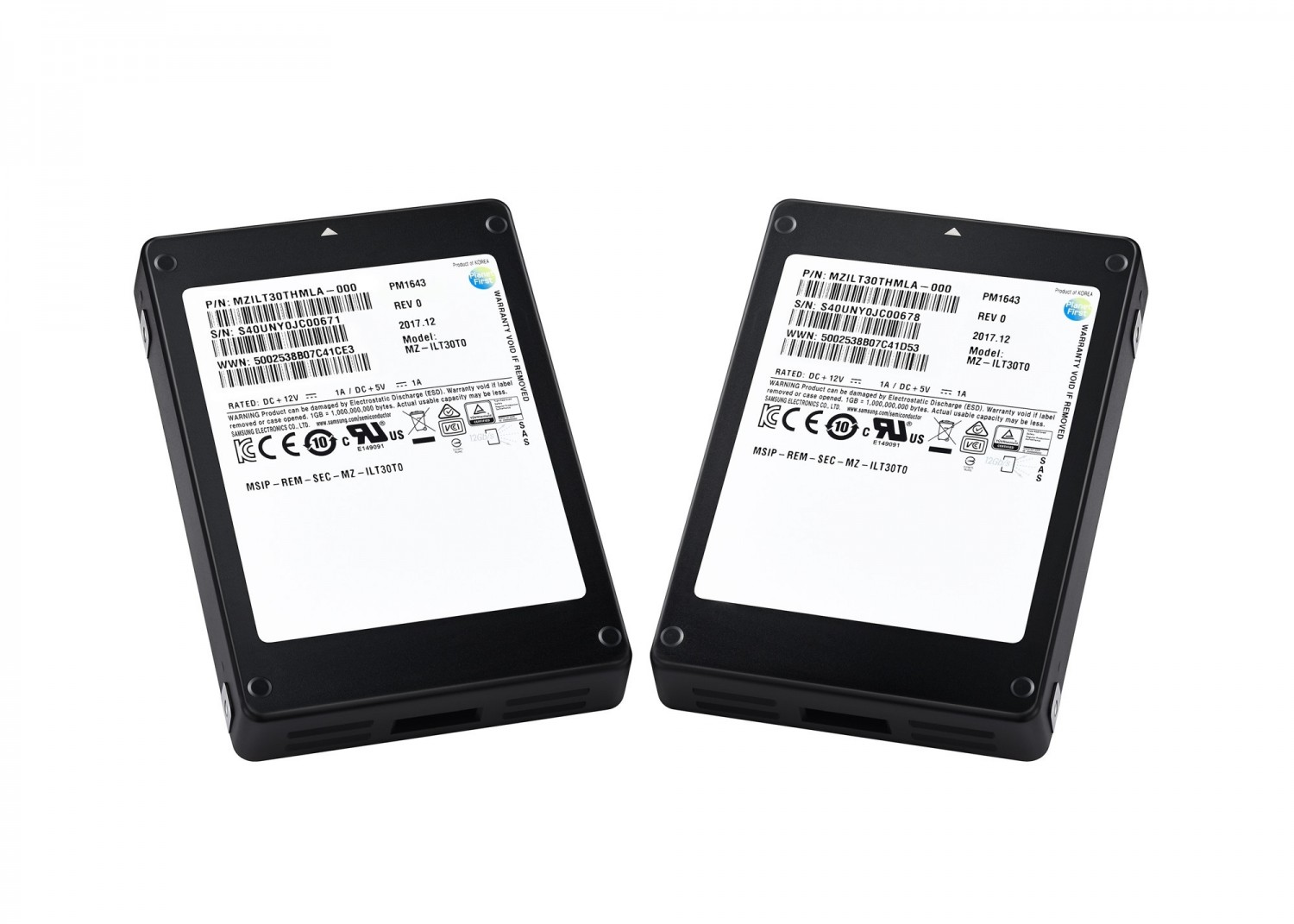 The previous record also belonged to Samsung — SSD-drive capacity of 16 TB was submitted in March 2016. The company Seagate has SSD 60 TB, but in a form factor of 3.5 inches and a prototype for «technology demonstration». Samsung plans mass production of the new disc.