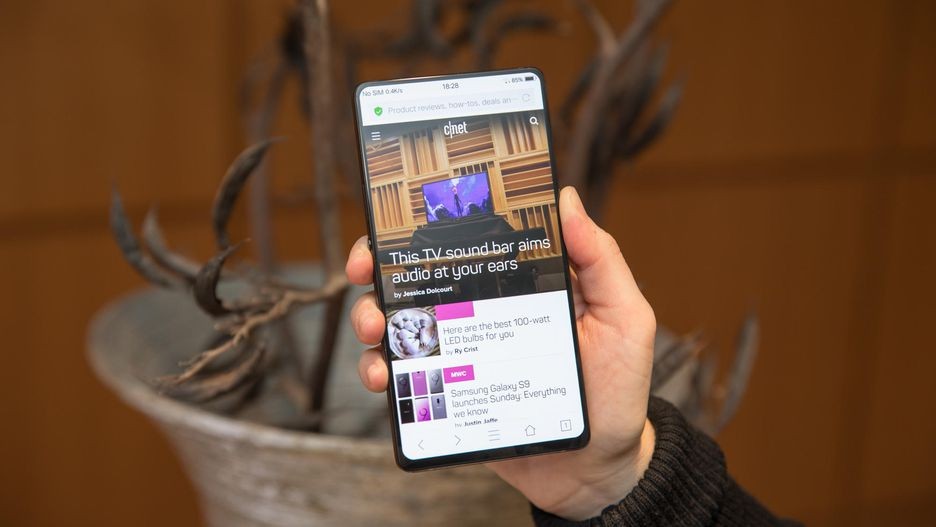 The company Vivo has previously introduced the concept of frameless smartphone APEX with the screen on 98% of the front panel, a fingerprint scanner underneath, and a pull-out front-facing camera. 5 March in China was the official presentation of the smartphone, which became known new details.
The smartphone has 6-inch OLED screen with a resolution of 2160×1080 pixels. 98% of the front panel! This is no longer anybody. The thickness of the upper, left and lower part is only 1.8 mm, bottom — 4.3 mm. the Smartphone is very thin — 7,3 mm. because Of this diagonal and of size, there was no space for dynamics, so it was placed under the screen — works by vibration, as Xiaomi Mi Mix. The sound also meets special Hi-Fi chip, three amplifier and DAC.
In the display there is a fingerprint scanner, the area of which is increased in comparison with Vivo Plus X20 UD — now it occupies almost the entire lower part of the display. Technology Half-Screen Fingerprint Scanning Technology remembers the two prints. The company claims that unlocking takes only 0.7 seconds.
The front camera is located in a removable module on the upper end of the device. He «leaves» from the body in just 0.8 seconds. Instantly selfie is now not done, and the reliability of this design is questionable.
It was confirmed that the APEX will work on the flagship Snapdragon chip 845. Vivo has not yet disclose information on the operational and permanent memory, camera and battery capacity. However, the company announced that mass production of new items will start by mid-2018. When the smartphone will be sold and at what price is unknown.
Source:
Gizmochina

Source