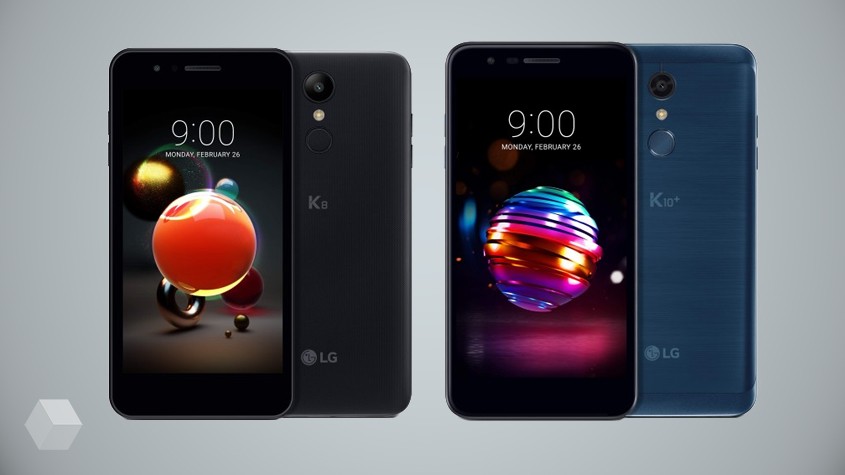 LG has introduced the updated model budget smartphones K8 and K10 2018.
The display resolution of both devices is 1280×720 pixels with a diagonal: 5 inches in K8 and 5.3 inches from the K10. Accurate models of processors have not been disclosed but it is known that K8 will get a Quad-core chip with a clock frequency of 1.3 GHz, while the CPU is in K10 is equipped with eight cores running at 1.5 GHz.
LG K8 is equipped with 2 GB of RAM and 16 GB ROM. K10 will get three versions: a 2GB RAM/16GB ROM (K10, K10α), 3 GB RAM/32 GB ROM (K10 Plus). In each of the models K8 and K10 is the volume of the flash memory can be increased microSD cards (up to 2TB).
The resolution for the primary camera module from K8 and K10α will be 8 MP and front 5 MP. K10 and K10 Plus will come with primary camera of 13 MP and front 8 or 5 MP.
In K8 LG put the battery at 2500 mAh, all models of the K10 will get a battery capacity of 3000 mAh. Both smartphones will run on Android 7.1.2 Nougat. The price is not yet reported.