Today Google started blocking annoying ads in Chrome browser for all supported platforms. Ahead of the release in the blog of the project Chromium, a note with an explanation of the principles of operation of the new mechanism.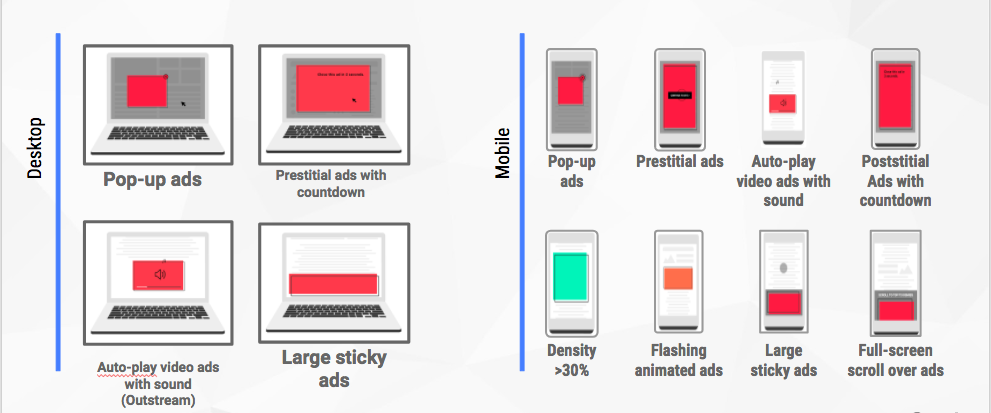 If you block Google ads will rely on the 12 kinds of ads, highlighted by the Coalition for better advertising. Among them samovosproizvoditsya videos and Windows on the whole page, temporarily blocking access to content.
The search engine takes a sample of pages from the website and checks for the presence of annoying ads. As a result, the resource will receive one of three statuses: pass, warning, fail. If within 30 days after violations site not taking ads in it, Google will start to block ads on it.
The locking mechanism of false advertising in the Chrome browser when you load a page, checks for the resource violations. If any network requests, JavaScript, and images — are checked for a match, the URL patterns belonging to Intrusive advertising. Upon detection of a matching network, the request times out and the user receives a notification about the blocked advertisement.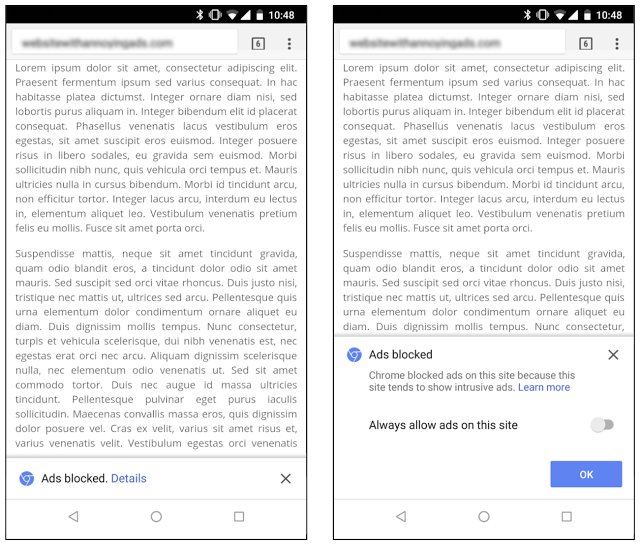 On PC notifications are contained in the browser address bar, while on mobile devices they will emerge at the bottom of the display. The user can disable ad blocking.
Source:
Chromium Blog

Source