On crowdfunding site Indiegogo have opened a fundraiser French startup Ghost — helmet of virtual and augmented reality for smartphones on iOS and Android.
To work Ghost uses the computing power, display, sensors and a smartphone camera, which has a large cutout. So the developers of the project solved the problem of compatibility with different smartphones and different provisions modules of the basic cameras.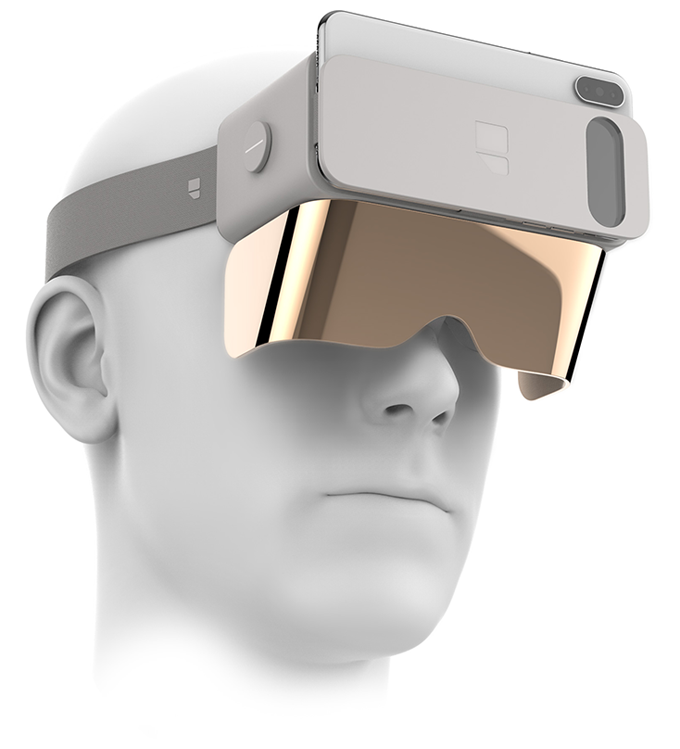 Among the supported devices stated:
iPhone 6S/6S Plus, Plus 7/7, 8/8 Plus, X;
Google Pixel: Pixel/Pixel XL, 2 Pixel/Pixel 2 XL;
Galaxy S7/S8/S8+.
Ghost comes with interchangeable visors for VR and AR. As a VR-helmet, the device will offer existing mobile VR applications, many of which are designed for Google Cardboard. In AR mode headset Ghost displays before the eyes of the user display. It can display ordinary two-dimensional applications like YouTube.
In addition, the project developers offer the function of Ghost OS, allowing you to fix the space around the display Windows from different applications macOS. So user will be easier to run multiple apps and to conceal information from prying eyes, because the virtual screens are visible only to the owner of the helmet.
The Ghost angle is 70 degrees, and replacement visors are attached to the helmet by magnets. For management interfaces, VR applications, the device provides for a special key on the right side.
Ghost is available in two colors: «Ghost white» and «black onyx». For the duration of the campaign to raise funds the device will cost $ 79 (~4 600 rubles).