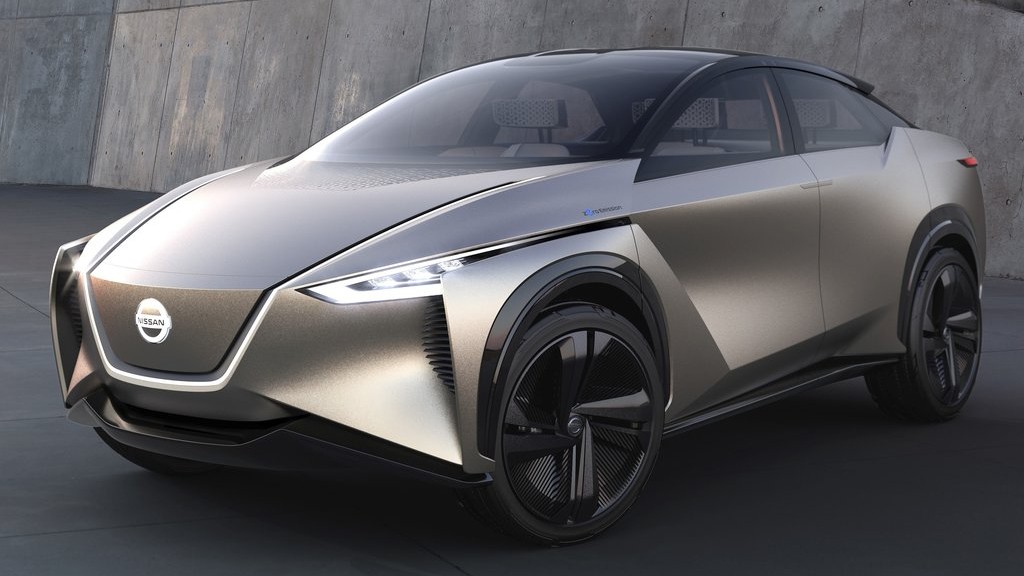 At the Geneva motor show Nissan unveiled a concept electric IMx Kuro. Crossover is an updated model of the prototype IMx, which debuted in the framework of the Tokyo motor show last year.
Kuro in Japanese means «black». In comparison with the conventional IMx, the car has received new design of the grille, the darker body color and black rims.
The crossover features two electric motors with a total capacity of 435 HP Torque is 700 Nm, and the range is 600 km.
Electric vehicle is equipped with a number of technologies, among which automatic control system ProPilot. Activation hides the steering wheel in the dashboard and the passenger seat slightly recline.
The list of technologies also includes Nissan Brain-to-Vehicle(B2V) — system monitoring brain activity of the driver to anticipate the actions and reaction analysis on the driving AI in autopilot mode. To work B2V must wear a special device on the head of the driver.
Nissan does not report, as soon as the concept IMx Kuro will become a reality.