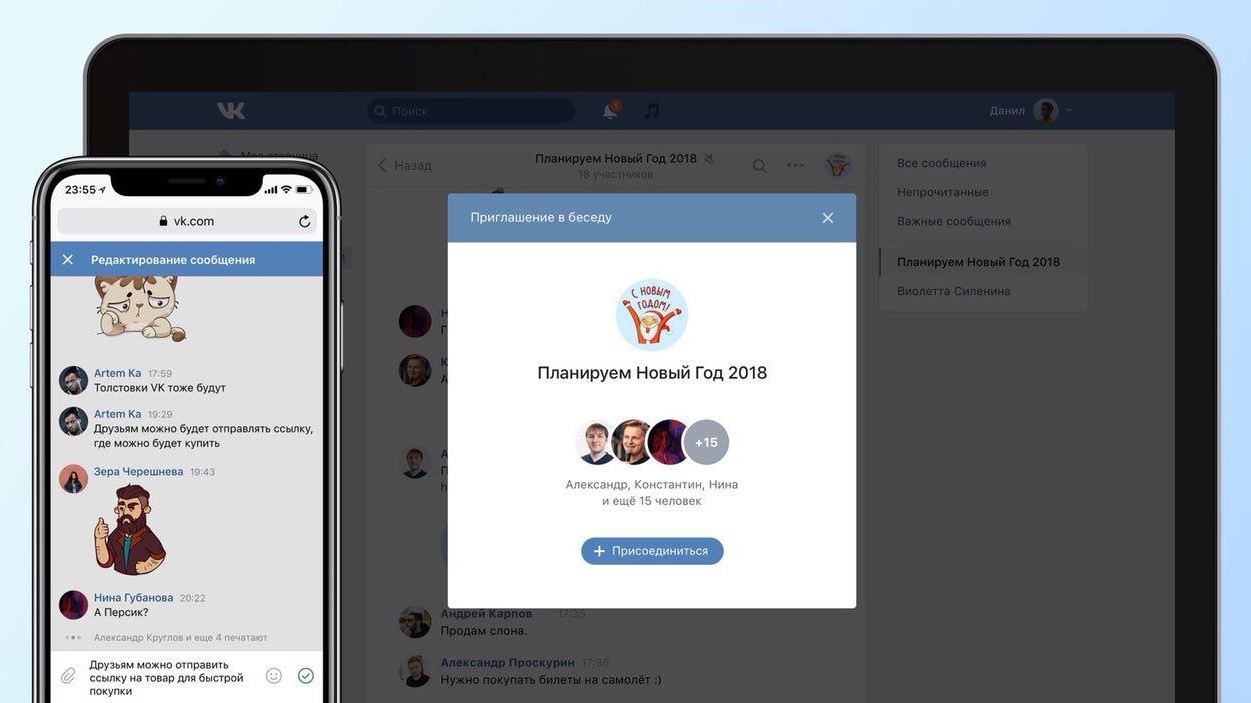 «VKontakte» has expanded the maximum number of participants in the conversations. If earlier it was possible to add 250 people, now this limit has been increased to 500 users.
The Creator of the conversation can assign other administrators, and change settings — who can invite or exclude participants from the chat, to appoint new administrators, edit the title and photo, pin messages.
Earlier in «Vkontakte» appeared the edit and post messages, create invitation links in conversations and money transfers between users.