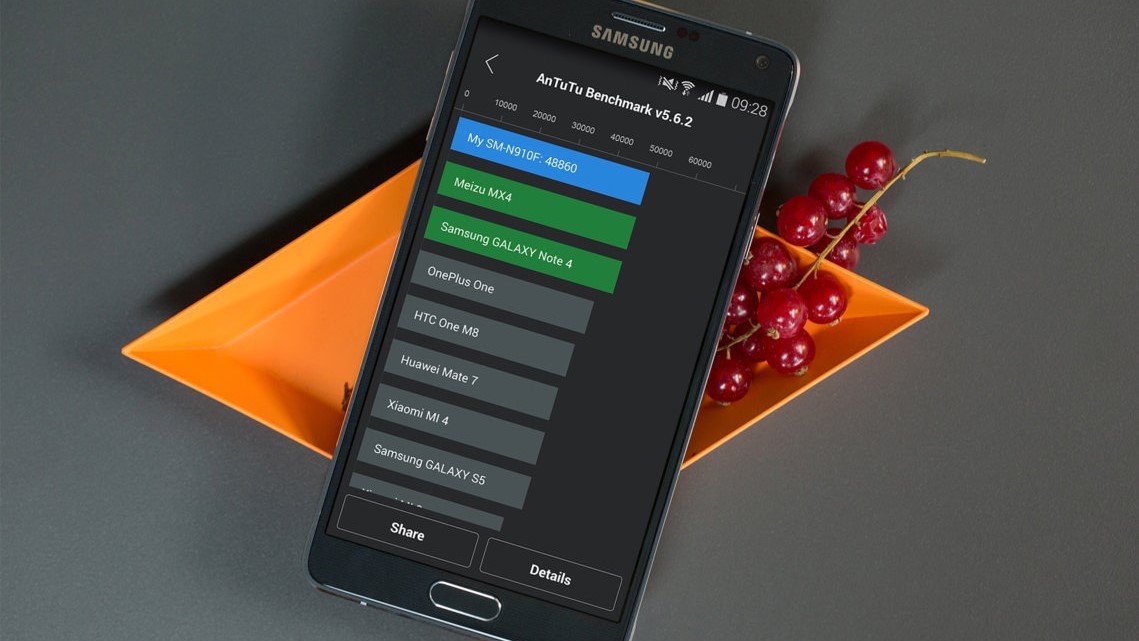 Monthly mobile benchmark AnTuTu publishes the top ten most productive of Android smartphones. In March, first place went to the Samsung Galaxy S9+ with Snapdragon chipset 845 and result in 264 400 points. Behind it stands a younger version of the flagship Samsung Galaxy with a score of 263 700 points. Both smartphones are presented at the end of February.
Next on the list behind 50 thousand points are the flagship Huawei Mate Mate 10 Pro and 10 on the basis of its own Kirin processor 970, announced in October last year. The top consists of smartphones ZTE and OnePlus, Xiaomi and closes the top ten Mi6.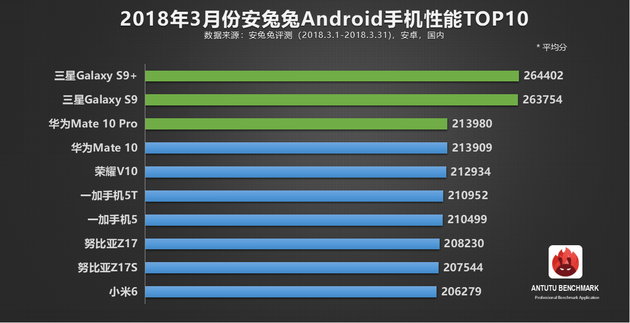 Most likely, in the April list will go to new smartphones Huawei P20 and P20 Pro and Xiaomi 2S MIX.
Source:
GizmoChina

Source