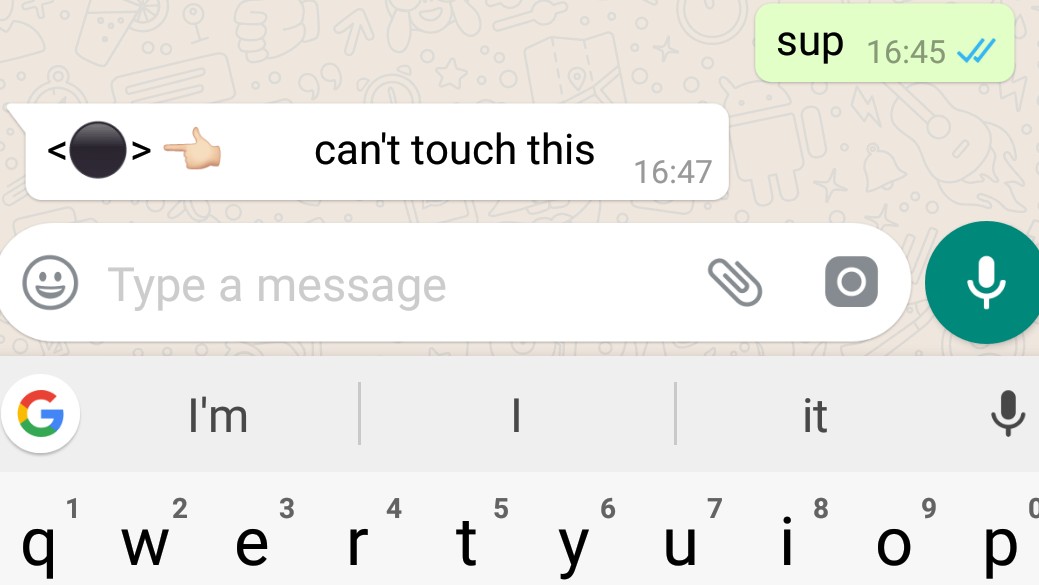 WhatsApp users have noticed that if you click on an Android smartphone to a message that contain a particular Emoji, the app will conclude its work with an error. The problem was related to the processing of text in the system and can occur not only in the messenger.
The fact that Emoji, from the point of view of the operating system, consists of several special characters used to define text direction: this is required, as in Hebrew or Arabic text is written from right to left. These characters and cause obscure error: generated from two thousand characters, which leads to a crash, especially older devices.
Often users have problems with Emoji black point (⚫), but clicking on it in the Chrome browser is not an error. Display without tapping on the message with a smile is also safe.
Crashing the application because Emoji does not lead to data loss or the need to reboot the device. Google did not comment on this error, but most likely, the update with the fix will be released soon.