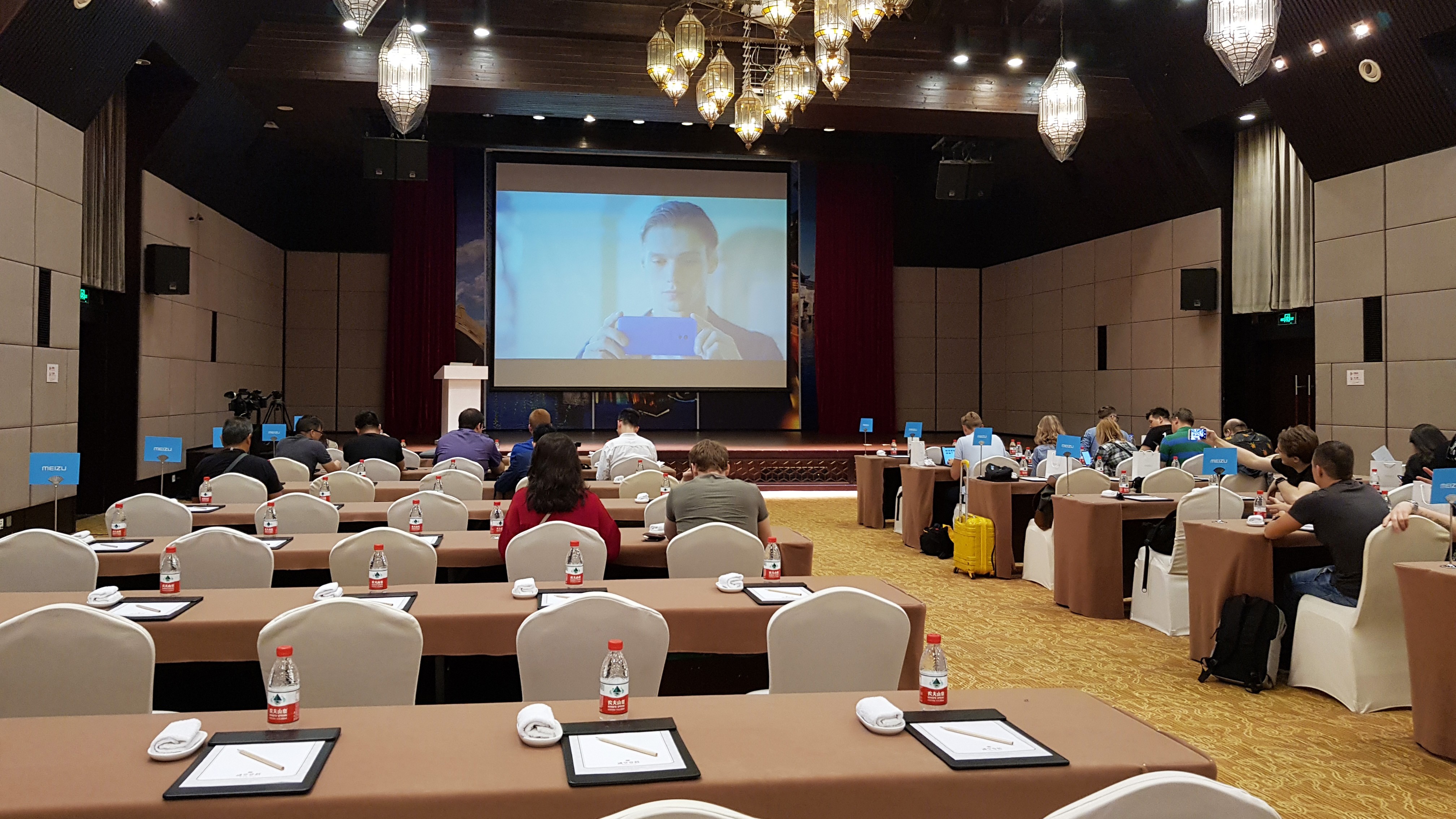 Great event in honor of the fifteenth anniversary of the Meizu continues. Yesterday, the company unveiled a new line of flagships and updated Flyme, today hosted a press Breakfast and interviews with the leaders of Meizu.
Representatives of the company said that when creating the Meizu 15 inspired by past generations of leaders — MX3 and MX4. Separately marked the work of the Ukrainian units, where the smartphones of the brand are in the top three in sales. In Russia, the brand is also love. In Russia Meizu 15 and 15 Plus will appear in may of this year, and the Lite version in June.
Then the journalists were able to ask a few questions. They said the co-founder of Meizu Guo Wanxi, Vice President, international division Daniel Ding, senior software engineer Qizhi Duan and engineer units accessories Kuang Wei.
Each of the speakers talked about his direction on international markets, Flyme, on headphones, on the history of the company and Meizu 15. After the speech began a session of questions and answers.
Why Meizu smartphones no NFC?
Smartphones Meizu is a product for the Chinese market, where the popular payment using QR codes WeChat messenger (more than 1 000 000 operations last year). «We understand that users of other markets require a different, so are planned in the future version with NFC». The exact timing yet.
Why did not continue the idea of two screens that appeared Meizu Pro 7?
The front camera is almost equal in features with the major, for example, Meizu 15 has a 20-megapixel sensor. Therefore, the meaning of the second screen is not enough.
Are there any Meizu devices on the platform Android One?
Yes!
Why some smartphone models are not sold in Russia, and if there are, then with a delay of two months?
The difference in model number is due to the peculiarities of the markets and users ' preferences. The delay in the release is associated with a lack of production capacity, but this year the waiting time will be reduced to two weeks. Meizu 15 will appear in Russia in may.
Do you plan to update the line 15 to Meizu Android Oreo?
Planned. In Flyme 7 uses Android 7 because it is more stable.
Are we to expect from Meizu, the expanding range of wearable gadgets and bags?
There are such plans, the company will start with «smart» bracelets.
How do you feel about the trend in the cutouts above the screen in iPhone style X?
We believe that without a cut-out we have achieved a high ratio of screen area to the rest of the front panel.
Question from Rozetked to see the appearance of headphones Meizu Pop and Halo in Russia?
Meizu Halo is designed for the Chinese market, and Pop will go on sale in the second quarter of this year.