In the framework of the conference Google I/O 2018 submitted the updated application «Google news», which will combine all the Newswires from the Federal to the regional.
Material Design 2
The main change is appearance. Main page of the app is now called — «For you». Here are the top 5 news of global, regional, as well as those that will choose for you the artificial intellect. The next section covers the major world news on various topics — from sports to technology.
According to the company, a new kind of news display is designed so that the headers and the visualization of the articles spoke for themselves.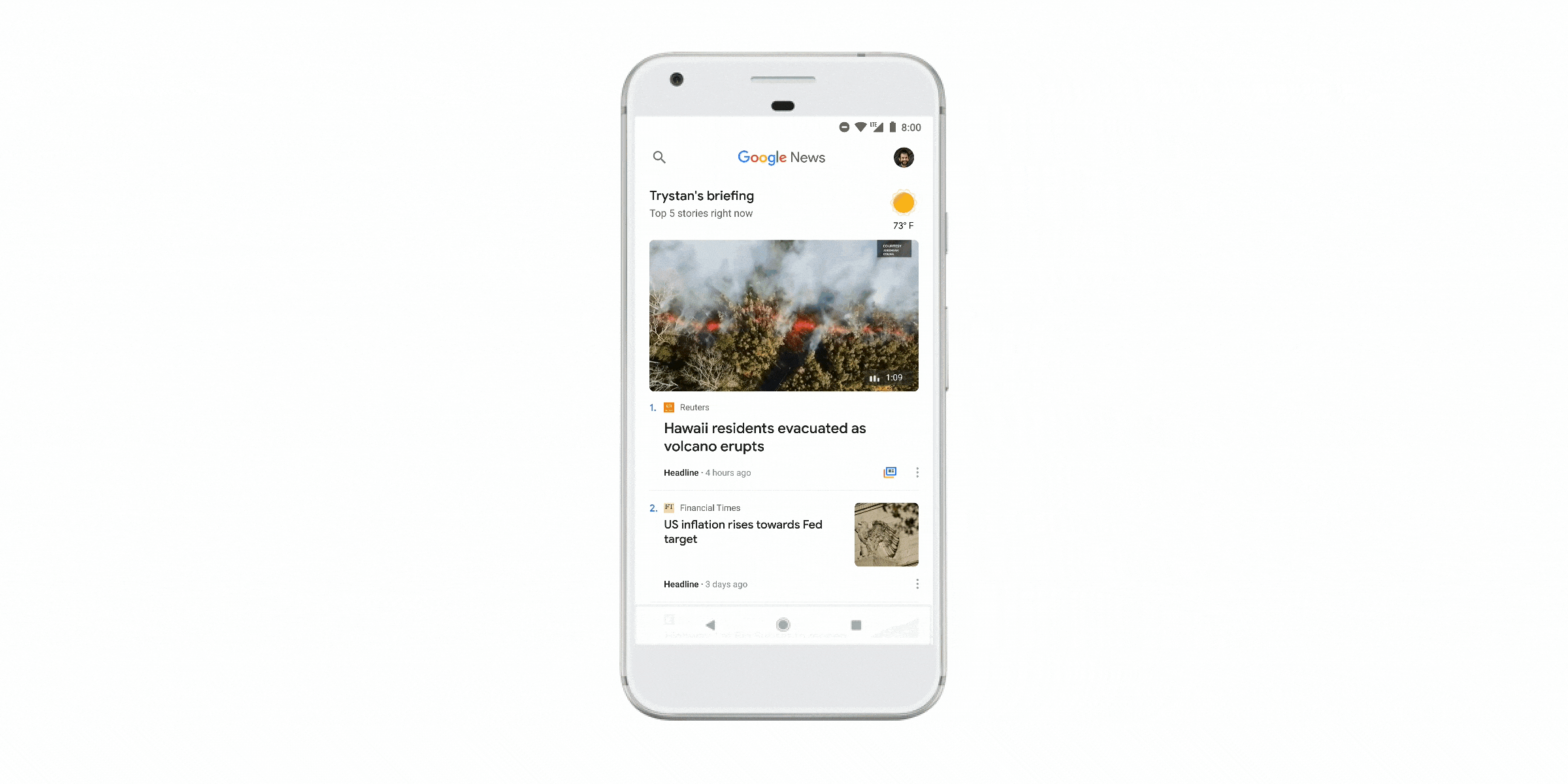 Updated and material flow to improve convenience of a long read. More white color and «air» in the style Material Design 2. In a single tape on a certain topic will appear now as articles and YouTube videos.
History news
Full Coverage or full coverage new feature that allows you to see that about a specific event, write all media.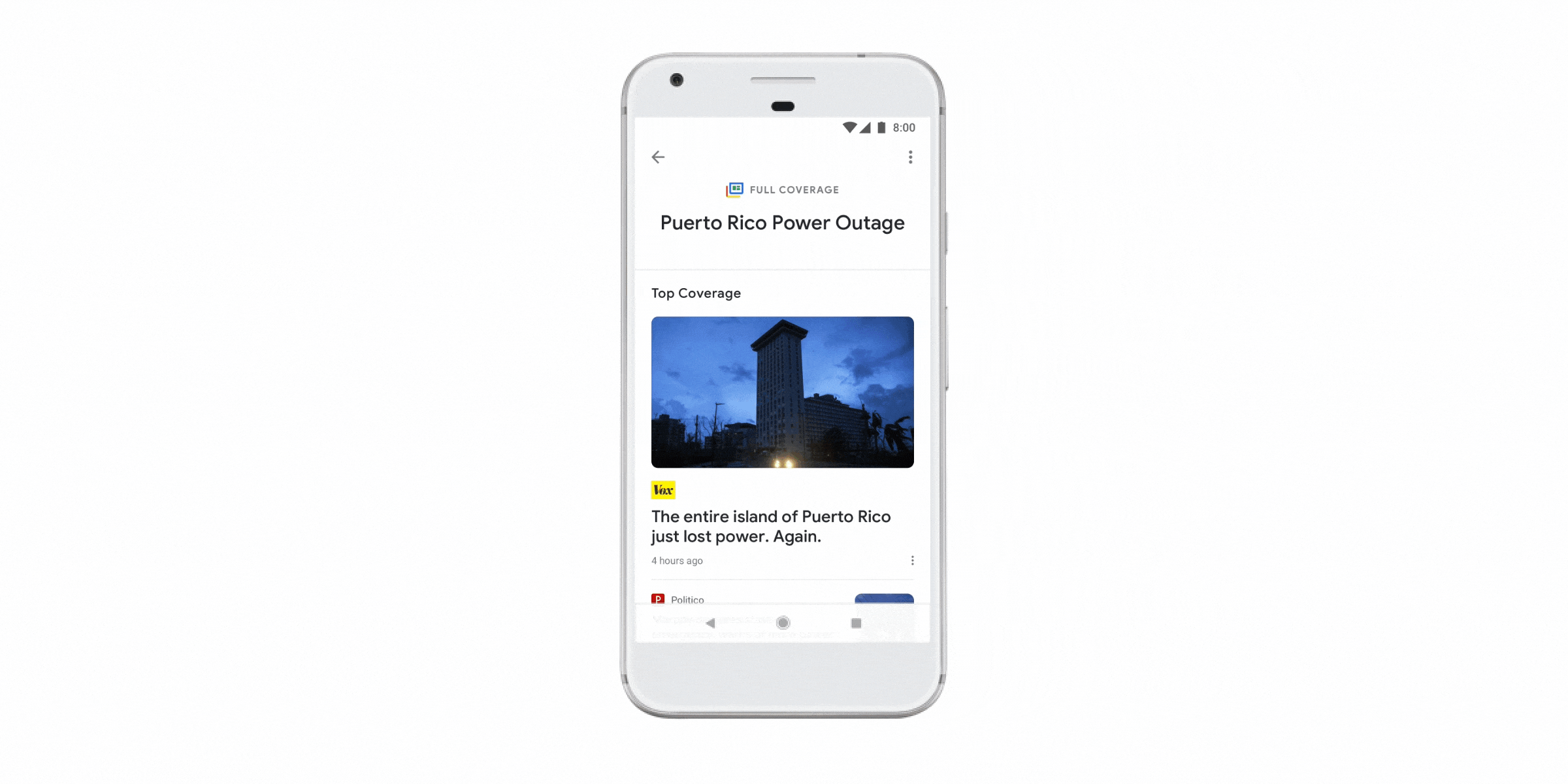 For example, you have chosen the theme of disconnection of hot water, and smart news feed in the form of a graph will show that on this subject write media Federal and regional. Thus, it will be possible to see the points of view of different information resources without the need to call on their website.
A magazine subscription
For those who like to read magazines in electronic form, is now available to the more than 1,000 materials in electronic form. New outputs, you can sign up by linking your Bank card.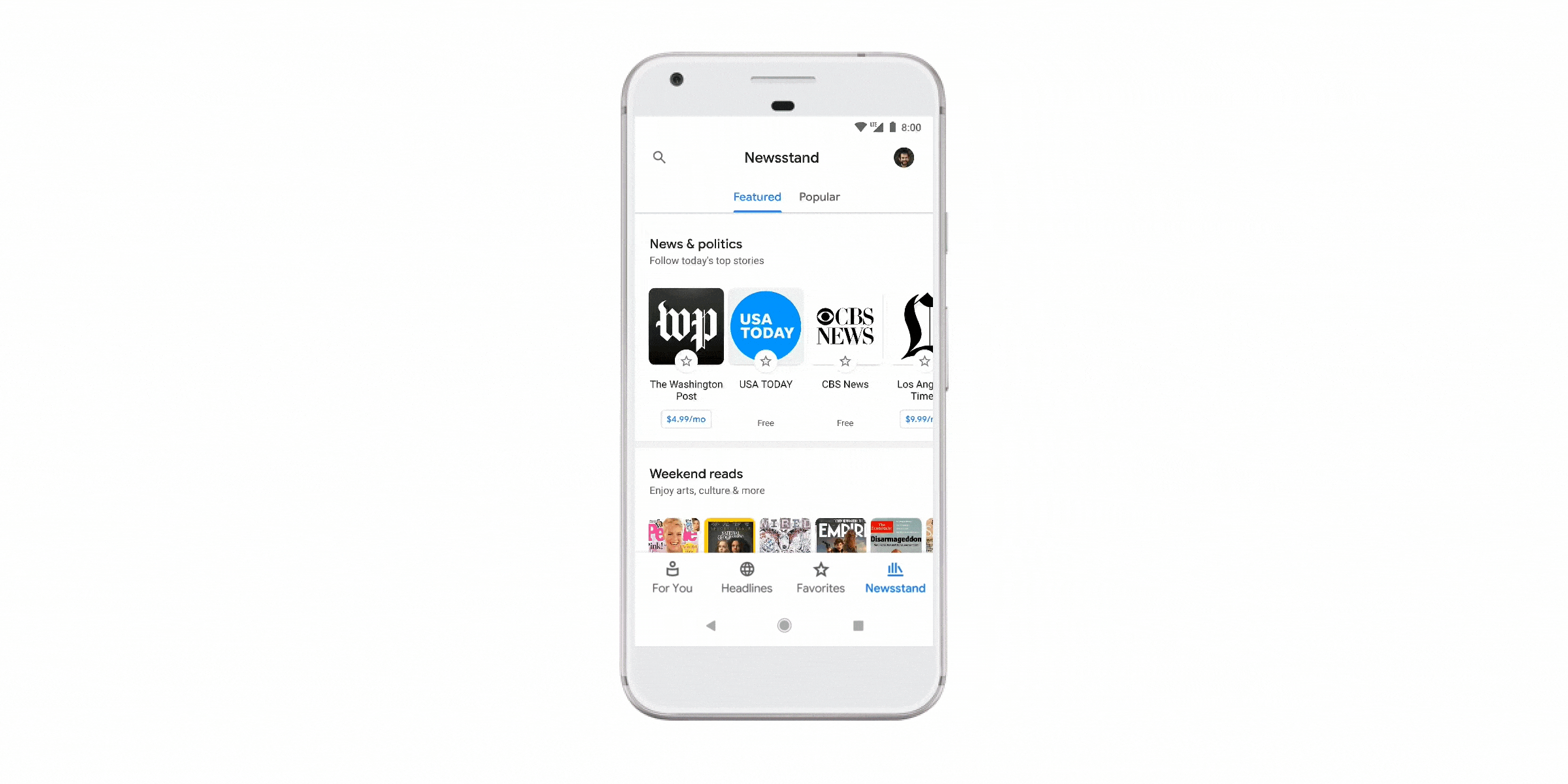 According to the company, it works for paid news sources. Having to go separately to site — all tied to a Google account and watch the news in the app.
The company did not specify whether the combined application of news and press. But, most likely, in the future we could merge.
When to wait
Update for Android and iOS is available today, but showing up to 127 countries should during the week.
Source:
Google Blog

Source