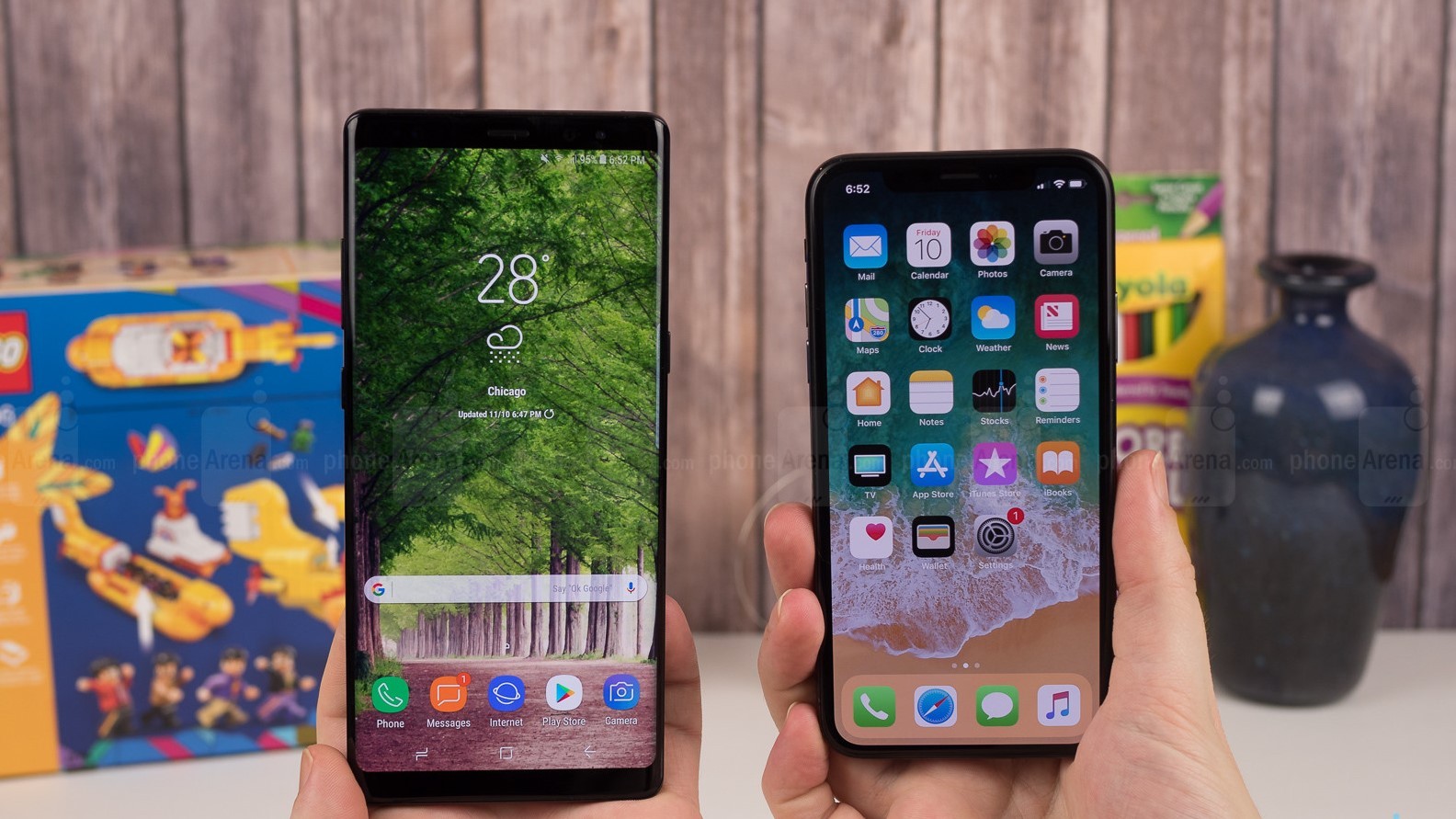 According to research by Counterpoint Research, the overall profit of the smartphone market for the fourth fiscal quarter of 2017 fell 1%, but Apple was able to increase its revenues at the expense of the iPhone on the same 1%.
Only one iPhone X, which sold for just the last two months of last year, brought more than a third of all profits of the mobile industry. In addition to the flagship iPhone 8/8+ 7/7+ generated 45% of revenues.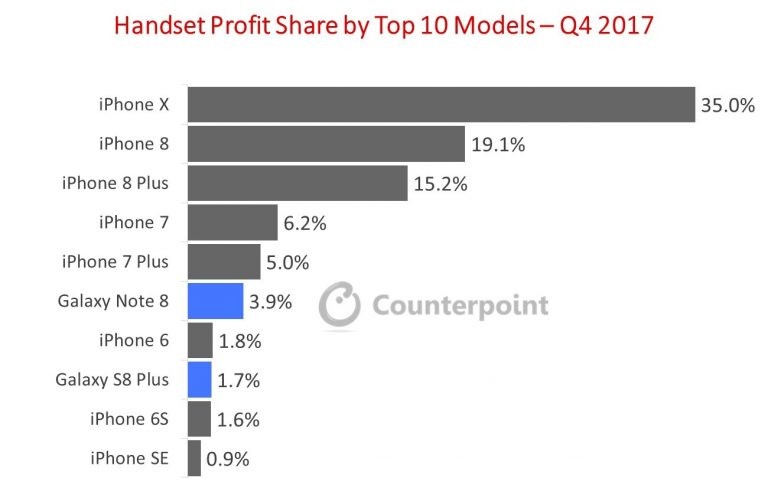 The top ten most profitable devices besides the iPhone got only two flagship Samsung — Note 8 and Galaxy S8 Plus. In relation to the market the first ten devices brought to 90% profit.
Rapidly rising income of Chinese manufacturers: Huawei earned for the year by 59%. Total profit of Chinese vendors in the fourth quarter of 2017 exceeded 1.3 billion dollars. This is due to the shift of focus from budget devices on the flagship and mainstream smartphones.
Source:
Counterpoint Research

Source