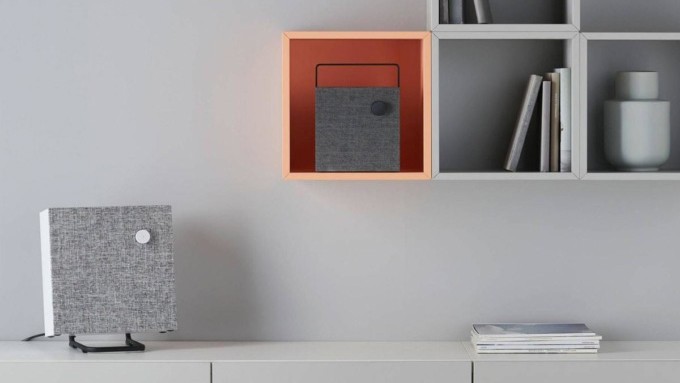 Trading network for the sale of furniture and home goods, IKEA launches wireless Eneby square column of its own production.
The device is available in two variations: portable speakers with handle size 20×20 cm and larger stationary model with dimensions 30×30 cm in Addition to Bluetooth connection (up to eight devices), the speakers offer a 3.5 mm audio Jack.
Eneby is available in black and white at a price of $ 49 (~3 thousand rubles) for the small model and $ 89 (~5 600 rubles) for the large version. Characteristics of installed emitters were not disclosed.
In addition to speakers IKEA sells them for the stand $ 10 (~600 rubles) and removable batteries for $ 20 (~1 300 rubles) for portable models. One battery last for 10 hours of battery life. While speakers Eneby available only in retail stores.
Source:
IKEA

Source