According to Bloomberg sources, Apple has reduced the production of «smart» speakers HomePod due to weak sales of the device. After two and a half months after the start of sales on HomePod accounts for only 10% of all sold in a week the smart columns, while in the first week the device was third among peers.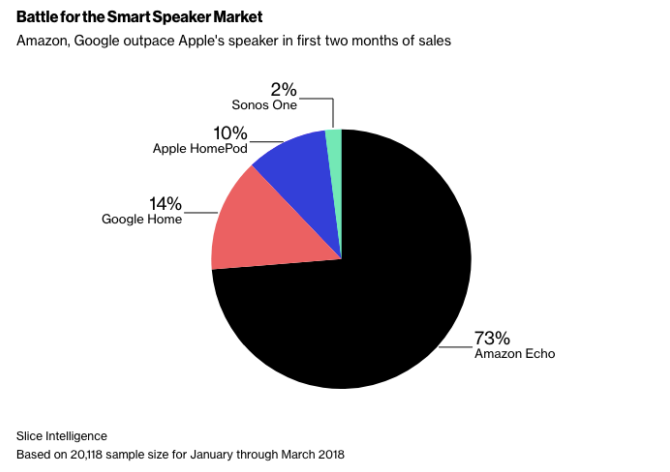 The main competitor HomePod — Amazon Echo — is implemented much better, occupying almost 3/4 of all sales for the week. Also the first column from Apple slightly overtakes Google Home. Analysts attribute the poor results HomePod with strong limitations of the platform, which in fact are only able to control «smart» home devices and Apple Music. Also the users complain about the inability to link multiple speakers to one stereo system. Apple missed the peak season shopping in November, delaying the release of the HomePod until Feb.
It is predicted that Apple sells 7 million HomePod this year and 11 million next, while Amazon sell 29 and 39 million, respectively, Echo, Google — 18 in 2018 and 32 million in 2019.
Apple HomePod is represented by 6 June 2017 at WWDC 2017 and went on sale February 9, 2018 at a price of $ 349 (~21 600 rubles at today's exchange rate).
Source:
Bloomberg

Source