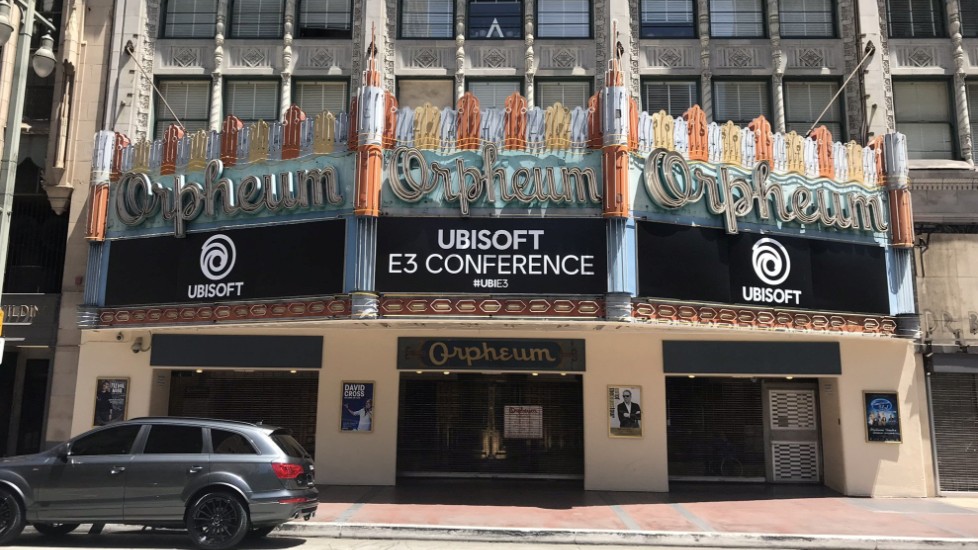 Ubisoft held a presentation during the E3 game show in 2018. It shows the weight of the trailers of future games, but the previews almost was not.
Just Dance 2019
Dancing trailer for the game reports that the release of Just Dance 2019 will be held in October.
Beyond Good and Evil 2
Funds for the development of Beyond Good and Evil 2 will be derived from the crowdsourcing campaign, everyone will be able to offer music tracks for the game. Release date is not indicated.
Trials Rising
The multiplayer game will be available including Switch in February 2019. Trails will be built near the world attractions. The game was developed together with the top streamers and gamers.
The Division 2
Showed a cinematic trailer, has promised raids on eight players and free DLC the first year for all customers. To restore order to the world after an epidemic is possible from 15 March 2019.
Mario & Donkey Kong Rabbids
Addition to the Mario & Rabbids, for the Nintendo Switch with on June 26.
Skull and Bones
Release date moved from current to next year, as Ubisoft decided to add more content and features.
Transference
VR puzzle game will be released this fall.
Starlink
Adventure game will be released October 16 exclusively for the Nintendo Switch. It will have to furrow the space through fixed on the controller figures.
For Honor
The game will be available for free until June 18 on PC, and on October 16 will complement Marching Fire with Chinese soldiers, the regime's «Assault» and better graphics.
The Crew 2
From 21 to 25 June there will be open beta and the release will take place on June 29.
Assassin's Creed Odyssey
The game will get the biggest world in the history of Assasin's Creed, powerful dialogues and romantic lines. Output is scheduled for 5 October.