The new version of Tweetbot for Mac, Tapbots has received from new features, design improvements and, finally, a round icon. What's new:
Extended sidebar. Users can now change the size of the sidebar and choose between the normal version with the navigation icons or extended with text symbols, sub-accounts, mentions, messages, lists, and others.
The dark theme. One of the most anticipated innovations. Tweetbot 3 for Mac now with dark theme, which will reduce eye strain in low light conditions.
Setting media playback. Videos and GIF-animations in the ribbon will launch automatically without having to press the mouse — you can disable in the settings.
Screens. Fine tuning of blocking tweets from users for a particular word or hashtag. Create a limited time filters to avoid, for example, spoilers for the movies.
Sync data with iCloud.
New view photo gallery when clicked.
Added optional captions photos after you download tweet.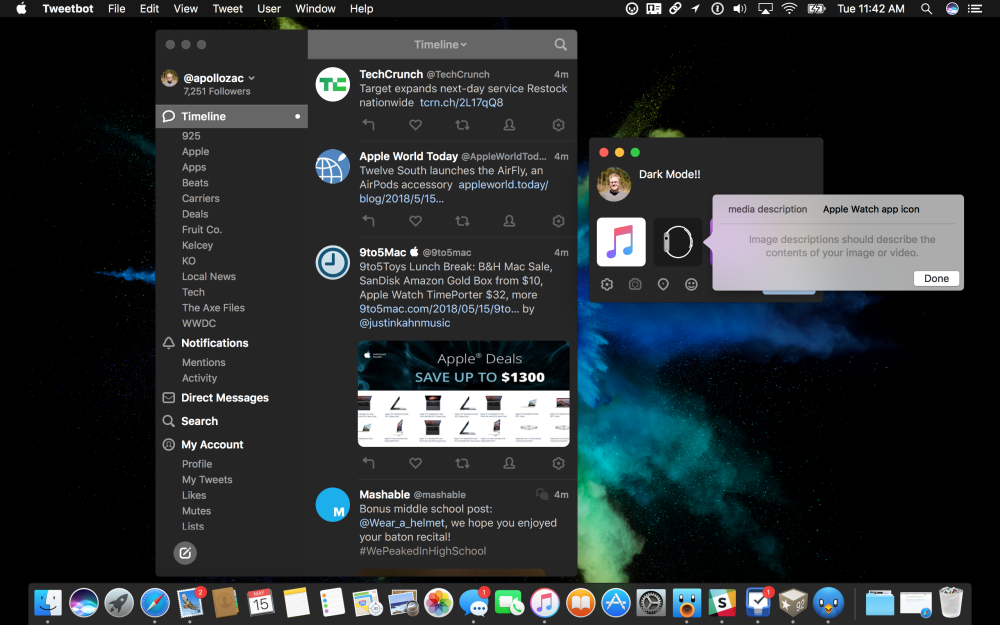 Tweetbot 3.0 for Mac is a paid Twitter client. The cost in the App Store is 749 rubles, US $ 9.99. The update is already available.
Source:
Tapbots

Source