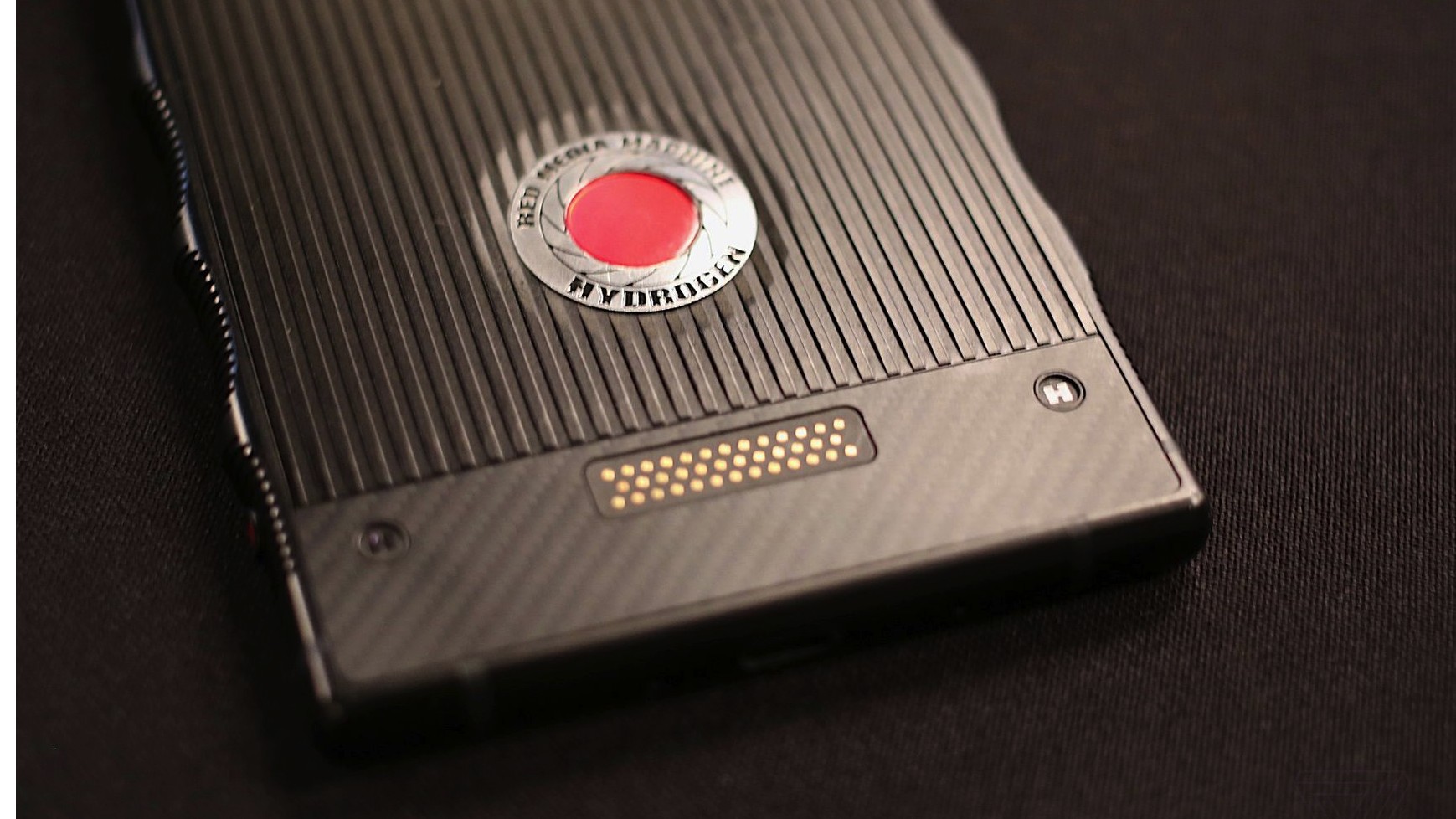 Company RED producing the equipment for professional photography, was announced in July its first smartphone based on Android. To go on sale Hydrogen One must have been in early 2018, but the release delayed because of the development of four cameras — now there are two front and two rear. This system will allow you to see all around and even look behind the objects.
May 19 in Hollywood, journalists first saw a prototype of a smartphone. According to The Verge, Hydrogen One in hand seems more than the iPhone 8 Plus. Unlike other flagships, there is a headphone Jack and stereo speakers and charges via a standard USB C. RED tried to create an extraordinary device that will become «the basis for a media system of the future, working in multiple dimensions».
Looking at industrial and unusual design, it is possible to understand that the audience is Hydrogen One — professional videomaker. Although this is the first attempt of RED to enter the market of smartphones, smartphone price corresponds to pricing their expensive cameras for the model with aluminum coating asking $ 1195 (~75 thousand), and the titanium case is $ 1595 (~99 thousand).
Here everything is done to professional — jagged edges, thanks to which is easier to hold the phone with one hand, the case of good metal, removable lenses from Fuji, Canon, Nikon, Leica and others. Button switch combines the fingerprint sensor.
Chip is a «holographic mode», which allows you to record and view 3D images and video, but unlike the pioneer of this technology in the Fire Phone from Amazon, Hydrogen One makes it that much better.
According to the CEO, this effect is hard to describe, it is better to see instead of go beyond the screen image on the contrary become deeper. Simply put, under the display lies a special layer that when you turn holographic mode can redirect light in several directions, instead of the standard two. Therefore, the development and takes so much time, forcing to postpone the release of the smartphone. Creating effect contributes a set of algorithms that mix the light display. Despite the complexity of the process, three-dimensional images look much better than the competition. Speaker One Hydrogen also creates a sense of depth thanks to the technology of A3D — you literally hear the sounds as if they are behind or far in front of you.
Hydrogen RED One will go on sale in August.
Source:
The Verge

Source