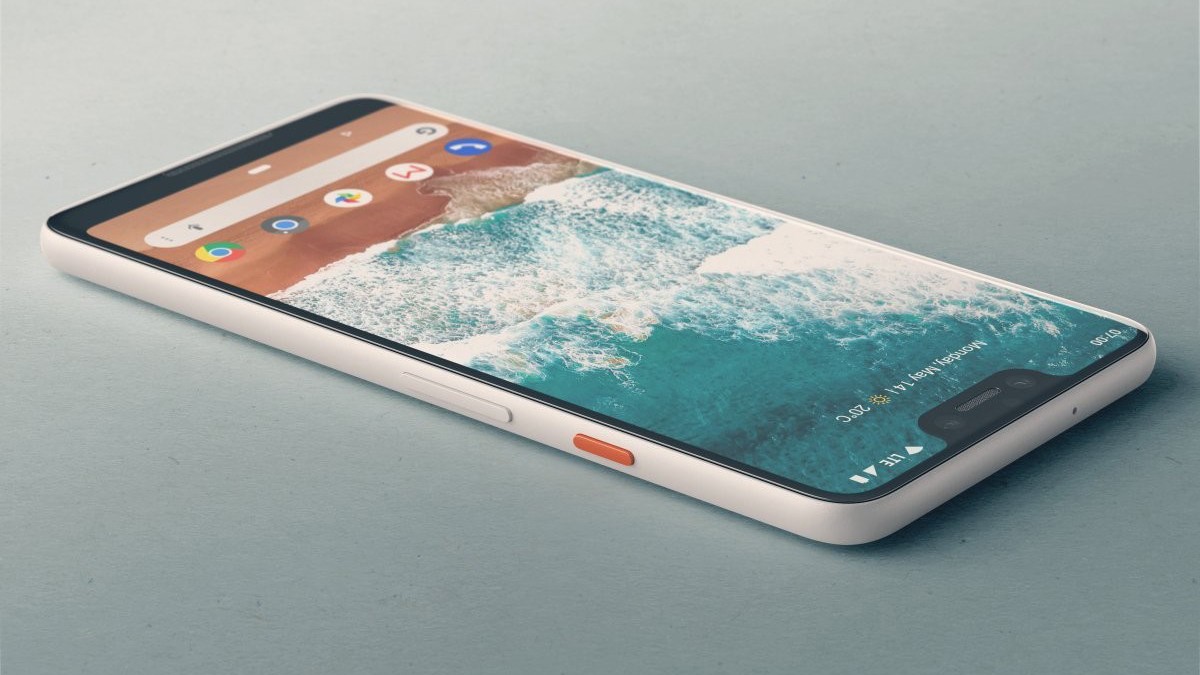 User forum XDA Developers posted a tradition of leaks, blurry photos of the smartphone, which he calls the Pixel 3 XL. If you believe the previous data and compare with last year's flagship, the photo is really similar to the real thing.
Following the trend of 2018, Google has increased the screen area on the front of the smartphone, and for this we have to make concessions. We've all seen the problem with the screen in the iPhone X, is it Essential, and now even budget Chinese smartphones got cut from the top, including a front camera, various sensors and the earpiece. This «eye» are all called in different ways- brow, bangs, or simply neckline. In the original he was given the name «notch». Notch there are many flagships this year, LG G7, 6 OnePlus, Huawei P20, Asus Zenfone 5, iPhone X, Lenovo Z5.
To the problem of notch several smartphones came very tight: Essential Phone has a very narrow peephole camera, practically does not hinder the use, frontalka Xiaomi Mi Mix is on my chin (which was also annoying, because to get rid of him are only in the Apple, bending the screen on the bottom) and the camera Vivo Apex extends from the top.
Google long thought and slapped a big notch is the older model and the same chin, only without the cutout. The back of the smartphone looks exactly the same, except that the material must be glass, not metal, which gives hope for wireless charging. All one camera, but the front two. Why? Probably for authentication in the face. However, the fingerprint sensor is still in place. Judging by the photos, the device will have 4 GB of RAM and the option for 128 GB.
The smartphone should provide in October, but until that time, there will be plenty of leaks.
Source:
XDA Developers

Source