Research American Customer Satisfaction Index, which studies the satisfaction of Americans products and technologies, learned from more than 45 thousand people, whether they are satisfied with their smartphones. It turned out that the greatest satisfaction to the owners brings iPhone 7 Plus.
After pozaproshlogodnie the flagship of Apple was followed by Samsung Galaxy S8 and S8+ 84 and 83 per cent of owners respectively said they were satisfied with their smartphones. In the first ten also there are iPhone 8 and 8 Plus, LG G4, iPhone 6 Plus, Galaxy Note, S6 and S7.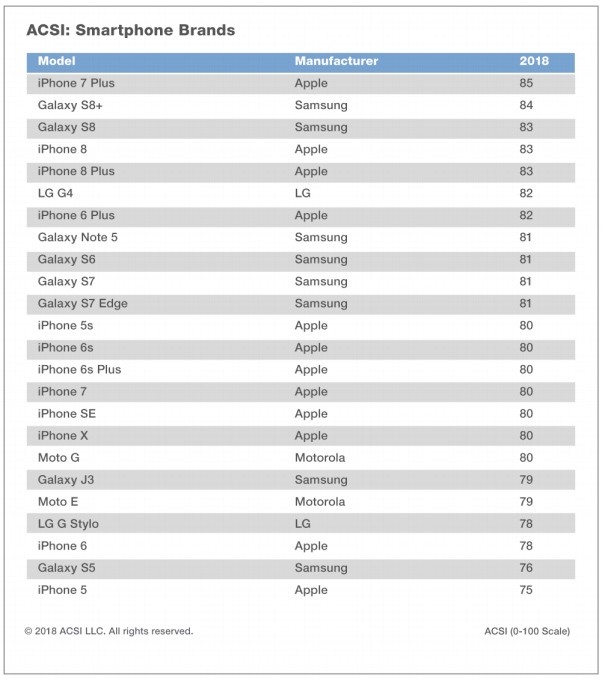 X iPhone, released last year, meets only 80% of buyers, like the iPhone 5S, which this year will be five years.
It is worth noting that similar studies of other organizations claimed that up to 97% of owners of iPhone X happy with this device. Representatives of ACSI attributed the discrepancy to the fact that in other surveys usually combine the concept of «very satisfied» and «satisfied» when their work was taken into account only answers «very satisfied».