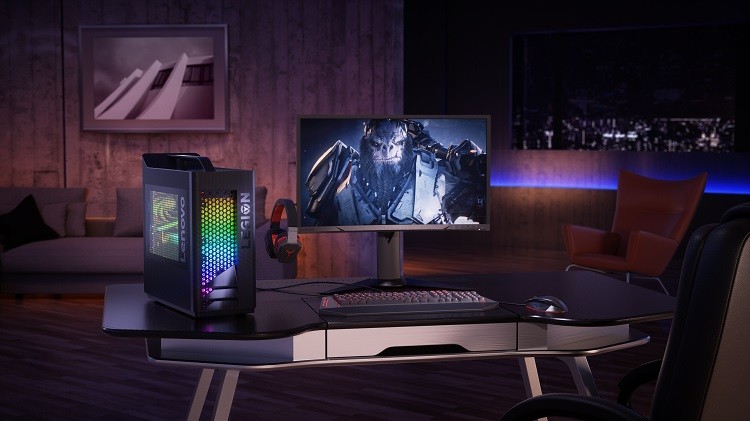 Lenovo has updated line of gaming computers Legion of new laptops and desktop systems.
New laptops models Y530, Y730 and Y7000, which include versions with 15-inch displays. Y730 is also offered with 17-inch screen. Minimum resolution of display is Full HD, and the refresh rate varies between 60 and 144 Hz.
Laptops are equipped with Intel Core i5, i7 of the eighth generation, discrete graphics Nvidia GTX 1050/1050 Ti, up to 32 GB of RAM, up to 512 GB SSD and 2 TB HDD. Presented models include USB 3.0 ports, USB 2.0, Ethernet, HDMI Type-C Mini DisplayPort.
Lenovo will start selling the Y530 later this month at a price of 929 $ (~58 200 rubles). The price tag on the Y730 will start at $ 1179 (~73 900 rubles) for the model at 15 inches and 1249 dollars (~78 300 rubles) for the modification with a 17-inch screen, and sales will begin in September. Y7000 will arrive in August at a price of 959 $ (~60 to 100 rubles). In fact it is the same Y530, only with the use of aluminum and magnesium alloy instead of plastic.
New desktop computers from four models: two of them — T530 and T730 — have a standard form factor, while the C530 and C730 collected on the basis of small buildings.
Configuration consists of computers include Intel Core processors eighth-generation (up to i7), GTX 1060 6 GB RAM, up to 32GB RAM, up to 2TB HDD. Model T530 and made of C 530 SSDS are limited to 256GB. In T730 and C730 fit SSD to 512 GB.
On the body of each model has a handle for easy transportation. Will be available in versions with red or RGB led.
Sale T530 and T730 will begin in July at a price of 830 (~52 thousand) and $ 930 (~58 300 rubles), respectively. At the same price in August will begin selling the C530 and C730.