Apple released iTunes 11.4 for iPhone, iPad and iPod Touch two months after the first beta release. The main innovations was the second version of the AirPlay Protocol. With the help of her smart speakers Apple HomePod learned to associate in pairs and correctly switch to work in different rooms.
Now two columns HomePod will be able to join together to create stereo effect: each column will play right or left audio channel. For data transferred will be allocated a larger buffer to avoid interruptions and stuttering. Incoming call or the video playback will not interrupt the music.
Between the speakers placed in different rooms, switch will be easier: just tell Siri «take the music to the living room». HomePod will get access to calendars, so Siri can tell us about future meetings and to add a new event.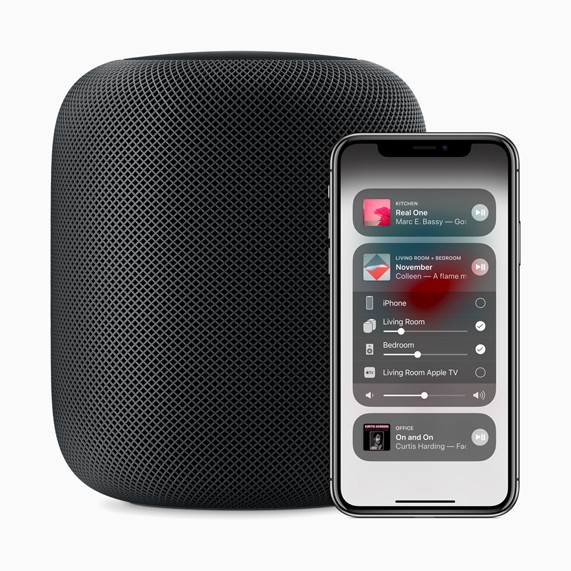 With iOS 11.4 function «Messages in iCloud». Messages from all devices from now on are synced with cloud storage, iCloud, and delete them on one device will cause deletion of the rest. This feature Apple introduced at last year's WWDC.
HomePod is available now in the US, the UK and Australia, and from June 18 to begin sales in Canada, France and Germany. In addition to the HomePod, AirPlay support 2 will receive the device Bang&Olufsen, Bluesound, Bose, Bowers&Wilkins, Denon, Libratone, Marantz, Marshall, Naim, Pioneer and Sonos.
Source:
Apple Newsroom

Source