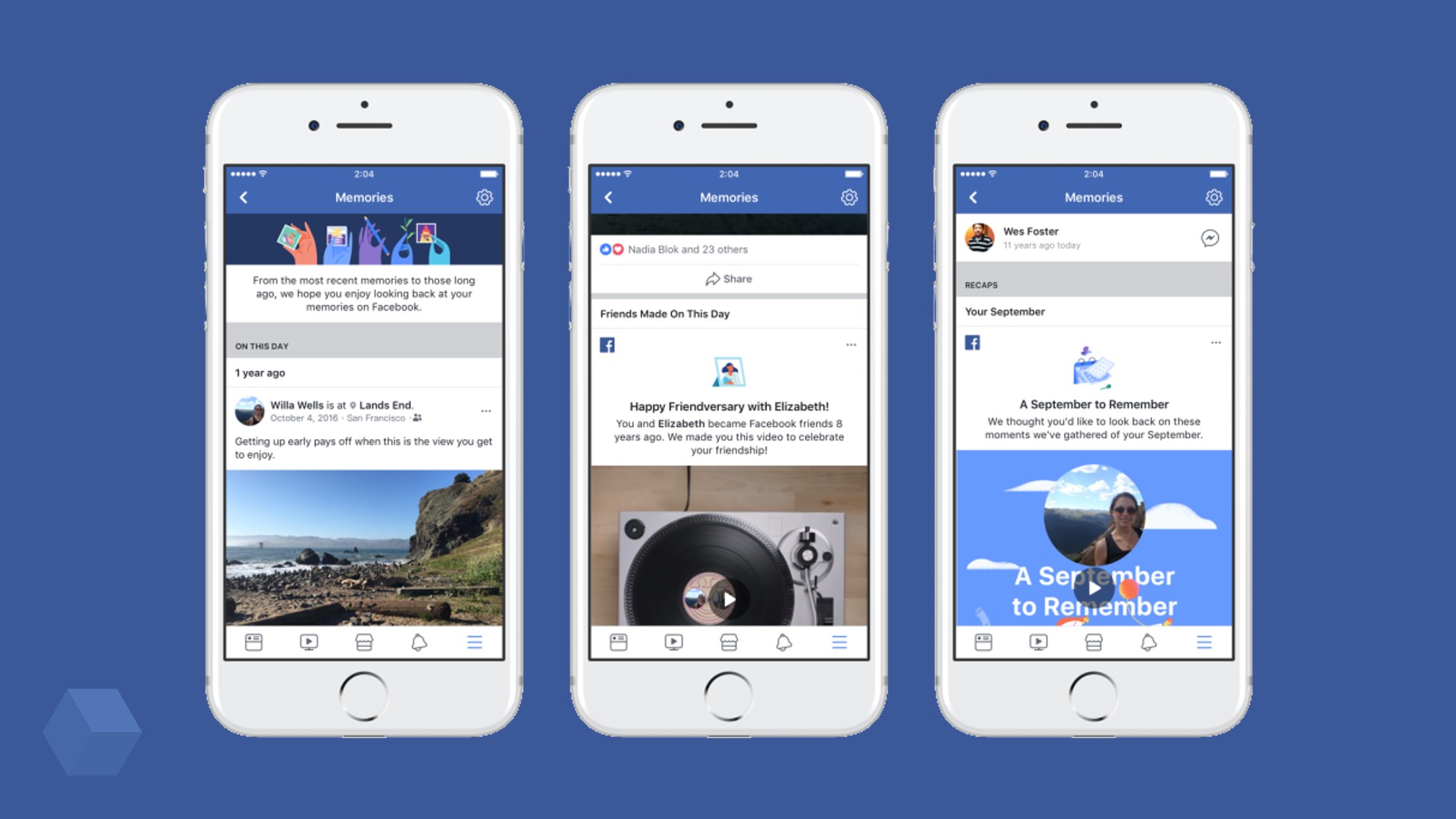 Facebook introduced the service Memories, which will aggregate events from lives and actions in the social network of the user. It will replace the tab «On The Day» («this day»).
According to the social network every day more than 90 million users are using the service On The Day to remember the moments they shared on Facebook. New page Moments will consist of four sections:
On this day, the events of that day several years ago
On this day you became friends
Summary of memoirs — monthly or weekly collections of memories in text or video format
Memories that you might have missed
The algorithms will take into account the unpleasant and sensitive memories, to display only positive developments.
Source:
Facebook Newsroom

Source