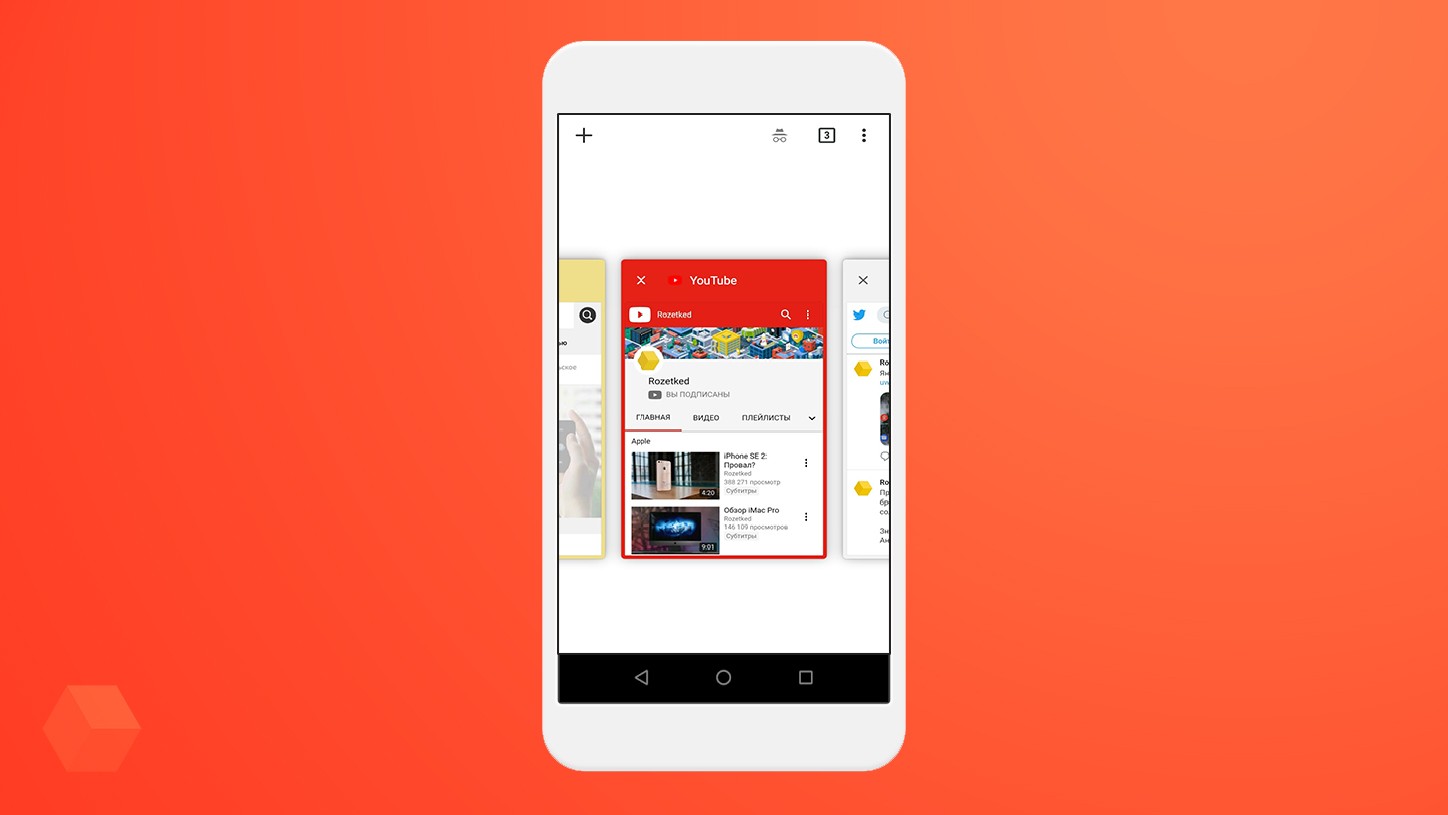 With the latest update of the test version of the Chrome browser for Android Google began testing a horizontal arrangement of the cards in the menu of open tabs. This location of the tabs should be from the updated menu design of multitasking in the Android P.
The horizontal arrangement of the card tabs from the «Incognito» mode are hidden under a special key in the upper right corner. Removing tabs happens with a swipe up or down.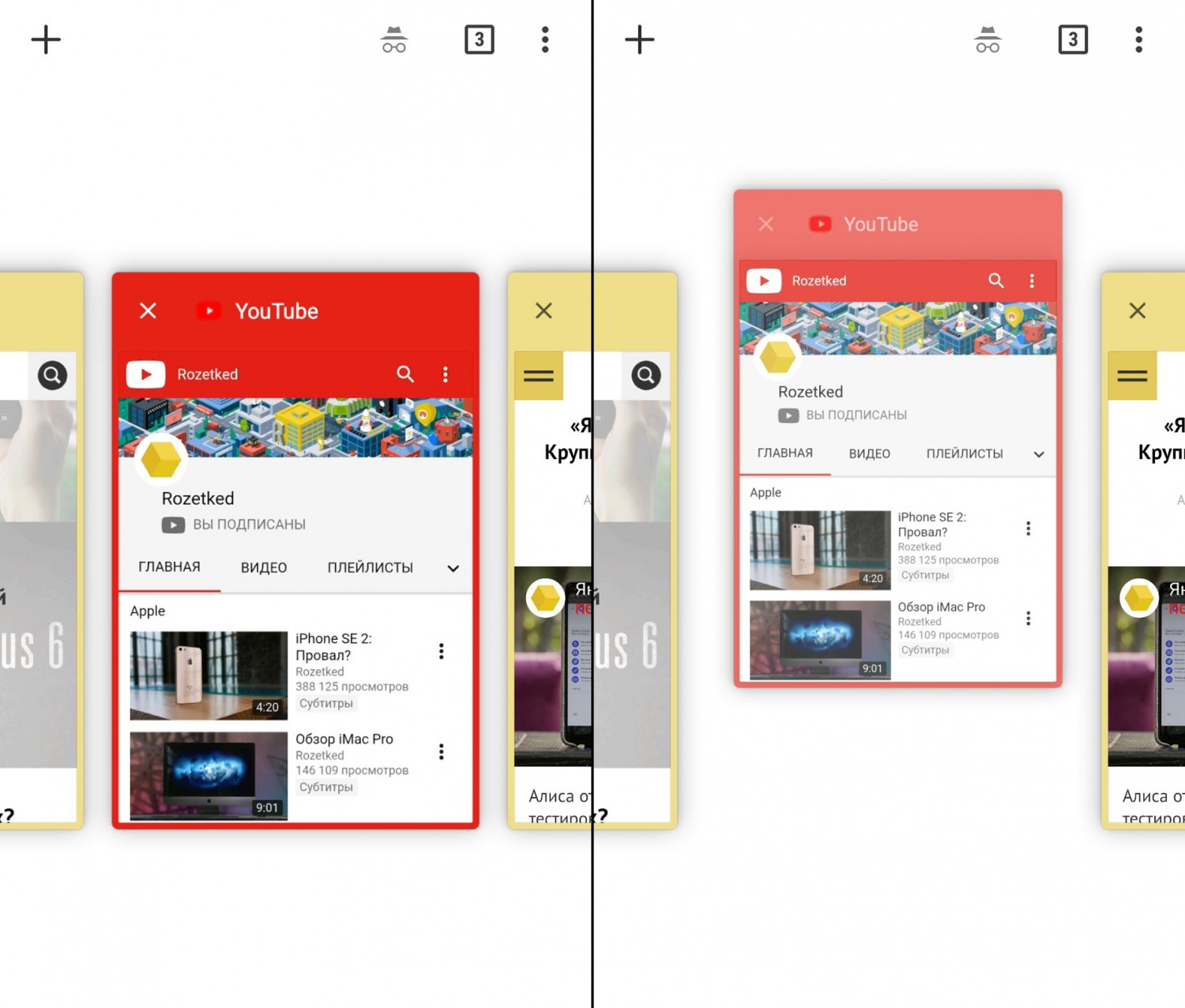 To test the updated design of the menu tabs open, you need to install a development build of Chrome Canary and activate the flag #enable-horizontal-tab-switcher menu, flags, available at chrome://flags.