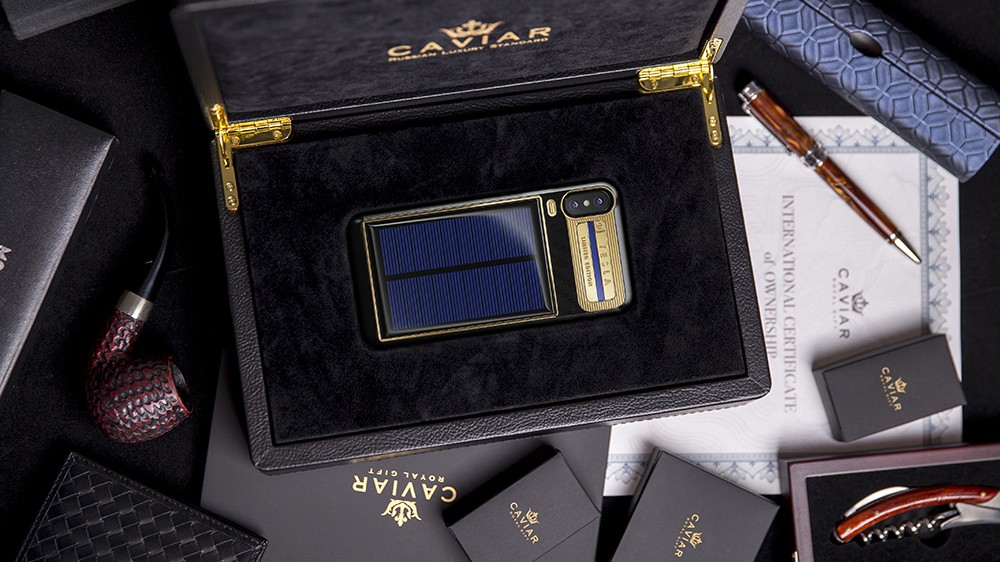 Russian Caviar brand announced the start of sales of the special modification with the iPhone X with the solar battery on the back housing — iPhone X Tesla.
IPhone case X Tesla, protected against dust and moisture according to IP67 standard, is equipped with a carbon-based, high-impact charging plate and gold decorative elements. Everything else in the case is the charge indicator solar battery.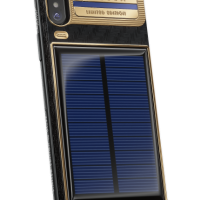 Initially it was planned to produce 99 copies of the device, but the high demand at the opening of pre-orders increased the circulation to 999 smartphones. First exclusive model will be engraved «Made on Earth by humans», which was printed on the printed circuit Board of the electric car Tesla Roadster sent into space. This model of smartphone will go to Tesla founder Elon musk.
The iPhone is Tesla X 284 thousand rubles.