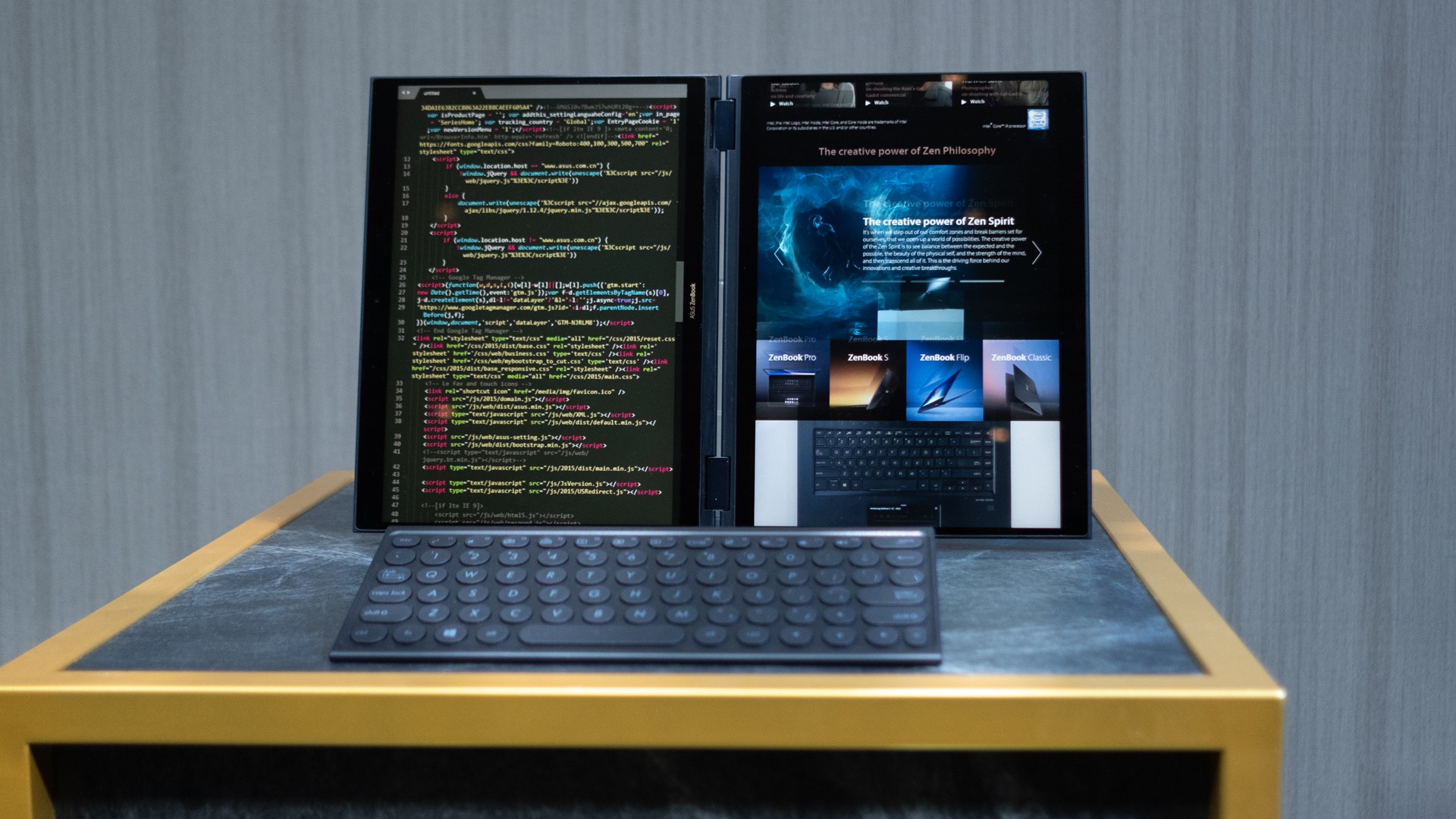 Along with a laptop with a touchpad instead of a display list of announcements at Computex, Asus has expanded the concept of Precog Project — a laptop with two displays, one of which is used to display the keyboard and touchpad.
Precog Project consists of a dedicated Intel chip Movidius for neural computing. Artificial intelligence promises to predict the user's actions by displaying exactly the keyboard under his hands, for example.
In addition to traditional hybrids modes «tablet» or «presentation», Project Precog offer an option called «book»: the device is placed on its side, allowing you to use both screens in portrait orientation for accomplishing custom tasks. At this time navigation system uses an external keyboard and mouse.
Asus promises to release a commercial sample Project Precog next year.