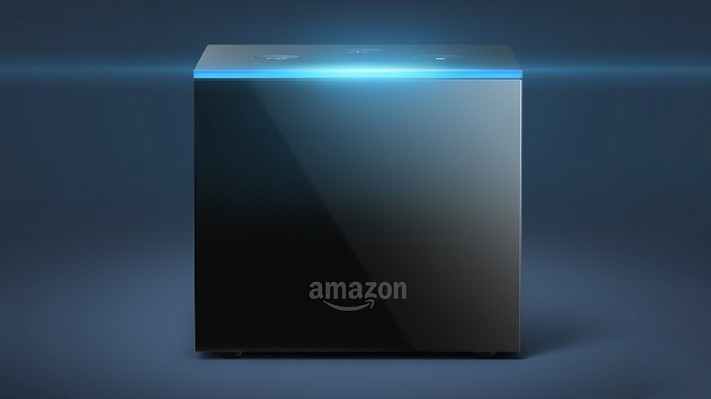 Amazon introduced Fire TV Cube — a device that performs the role of set-top boxes and «smart» column with voice assistant Alexa at the same time.
The device is equipped with speakers similar to those in column Echo Dot, and eight directional microphones. The emitted sound is not the best quality but sufficient to control Alexa. When you connect to a TV Fire TV Cube can visually display the data provided by assistant, such as a map of restaurants nearby or a weather graph.
Designed to integrate with TV set-top boxes Comcast, Dish, DirectTV and other providers: the console can execute commands «switch to channel» or «turn on ESPN». But multimedia component is not limited to television viewing: thanks to the Fire OS has access to Netflix, Hulu, HBO and web sites through built-in browser.
From the «iron» part: ARM processor with a clock frequency of 1.5 GHz, 2 GB RAM, 16 GB of permanent memory. Supported 4K at 60 fps, HDR and audio technology is Dolby Atmos.
A similar device at the end of may presented the «Yandex» called «Yandex.Station»: although it focuses on audioslaves and work with the assistant «Alice», the connection to the TV is also present.
Pre-order the device has already been launched at a price of $ 119 (~7 400 rubles), shipment will start on June 21.