«VKontakte» at noon on June 27 launched a payment platform VK Pay. In it users will be able to pay utility bills, fines, and the community goods or services.
The social network is planning to create a marketplace where their services will offer partners «Vkontakte». Now the stated services of tickets Kassir.ru, delivery, food Delivery Club and Grow Food and service for travelers OneTwoTrip. They will be able to arrange promotions and discounts inside the platform, and later to embed a payment button via VK Pay sites.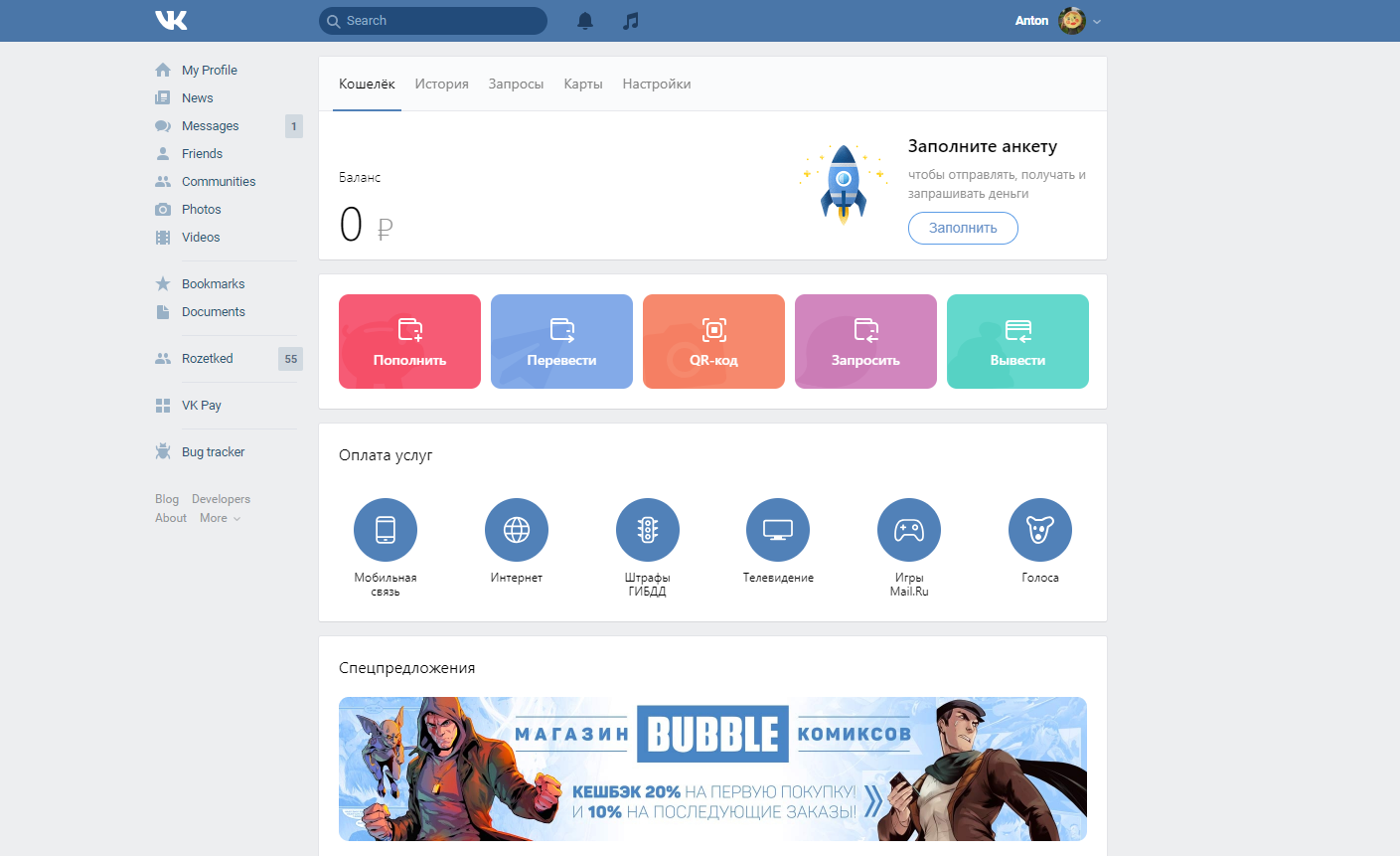 There are two types of user accounts: basic and advanced. On the base can be stored in the account to 15 thousand roubles and to spend up to forty thousand per month, for an extended account of these amounts are 60 and 200 thousand, respectively, and allowed the withdrawal and sending remittances to other users. To both types of accounts, you can bind multiple Bank cards.
For the first time is not provided to the Commission for the payment or withdrawal of funds to small communities, although the company does not exclude that VK Pay to monetize in the future.