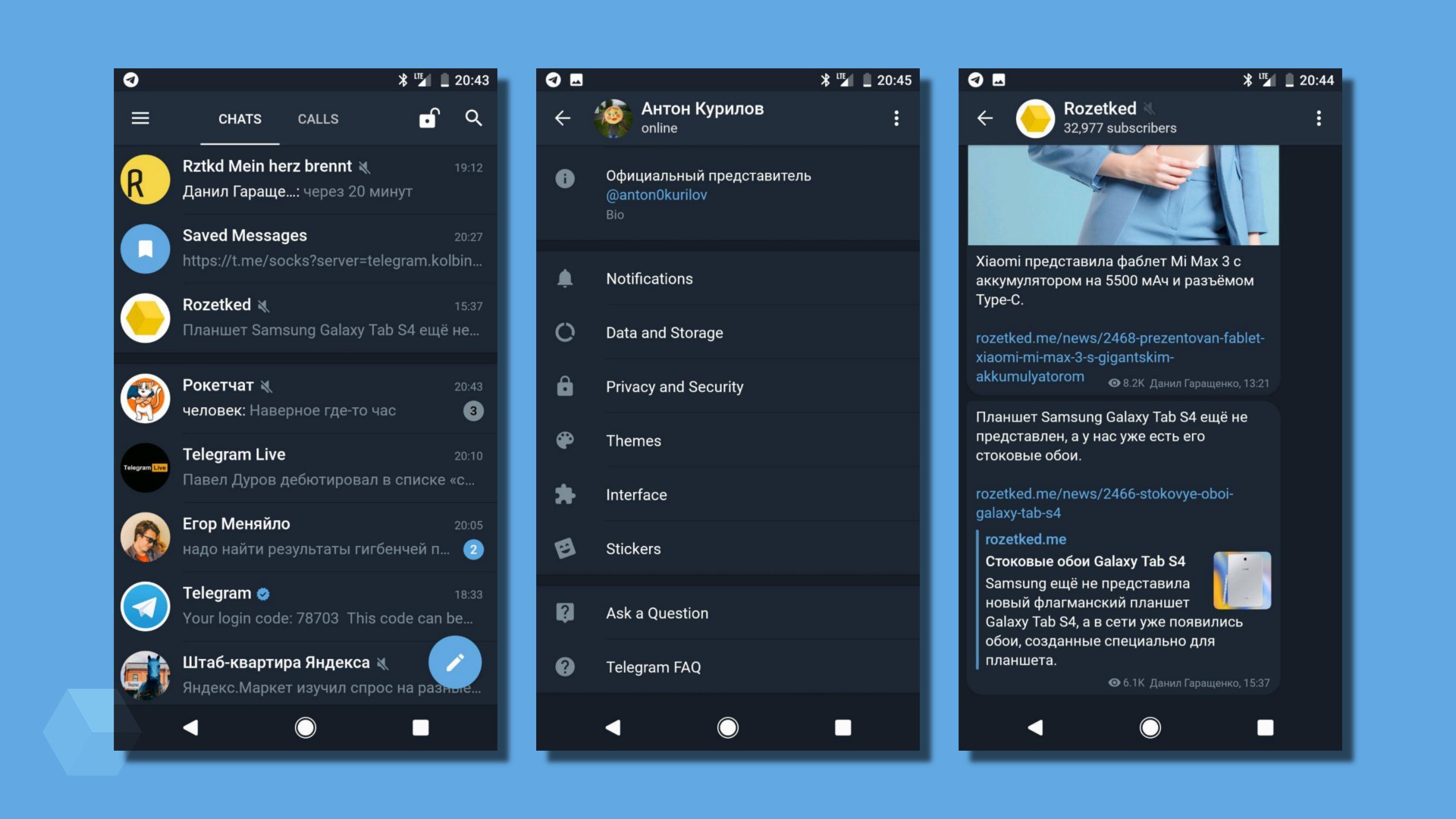 Experimental client of Telegram messenger for Android X, three days received three major updates in the beta channel. Soon the changes from the Assembly 0.20.10.960 beta needs to be in the final release of Telegram X.
Changes:
The creators of the channels and conversations can get out of them in the list of chats or the page
To return to the group or channel is possible via the menu behind the three-dot button
Redesigned the logic of the removal of the chat, leave the group and channel, clean history, return to group and channel
Secret chats have a choice to clear the history of messages only from the source or from himself
Added search by blocked and restricted the rights of users in supergroups and channels
When you exit a group, you can choose options with a system and that the conversation remains in the list of chats
Added ability to save GIF in full screen preview
Appeared tab with the video in shared with a user or channel media
Option to remove group or channel moved to menu management
Updated library, TDLib and libtgvoip
Came complaints of stolen content
In privacy settings there was a point of cleaning the drafts stored in the cloud
The button with the three dots no longer shown if there is only one item
Updated pop-up when clearing recent used stickers
Click «Save GIF», «save to downloads/music» is now hidden in «More»menu
Reduced app size, reduce use of resources of the device to play video and GIF
Fixed dozens of bugs and bugs.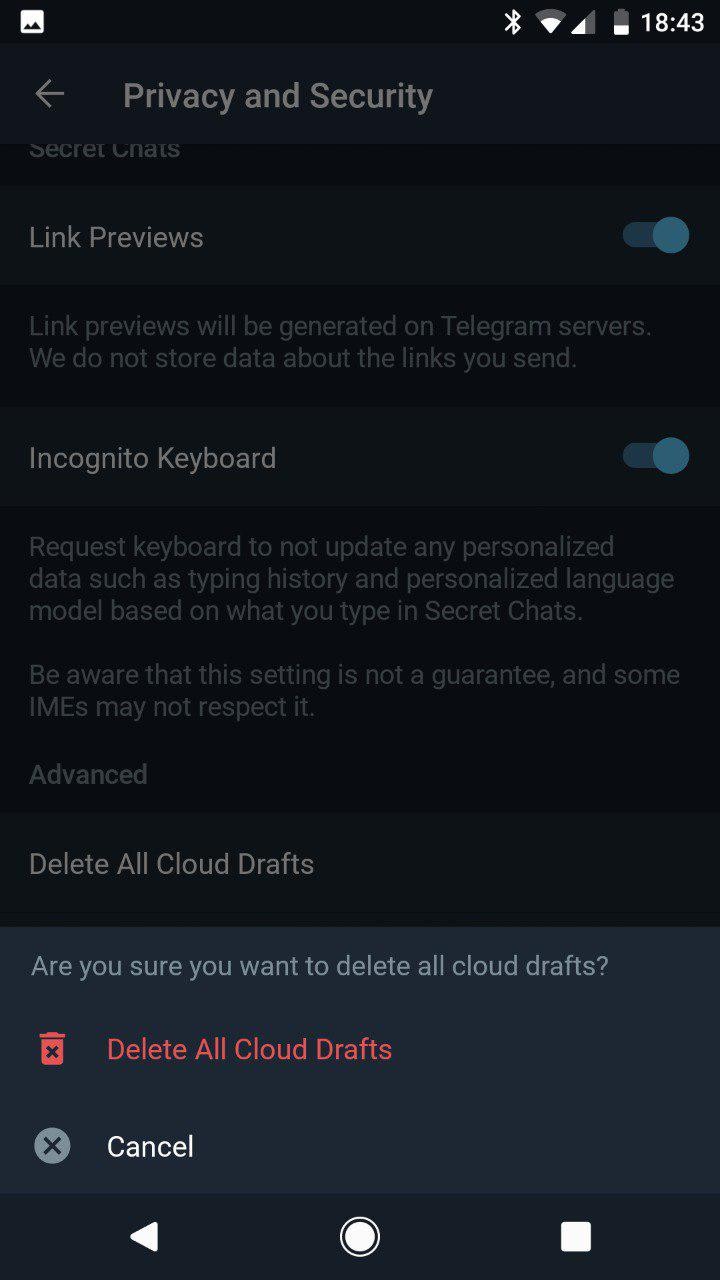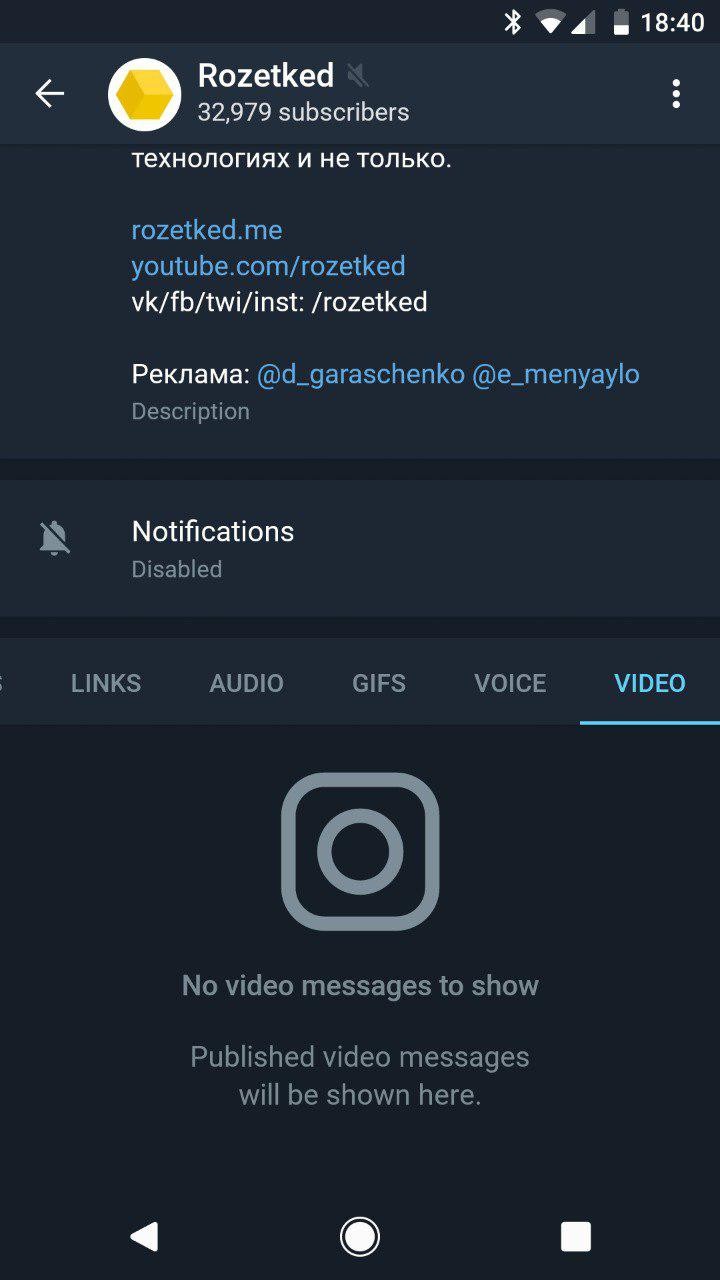 The first version of the X Telegram for Android was released in late January of this year and different from the usual client a redesigned interface, active use of gestures and accelerated work. To connect to the beta channel Telegram X in the Play Store.