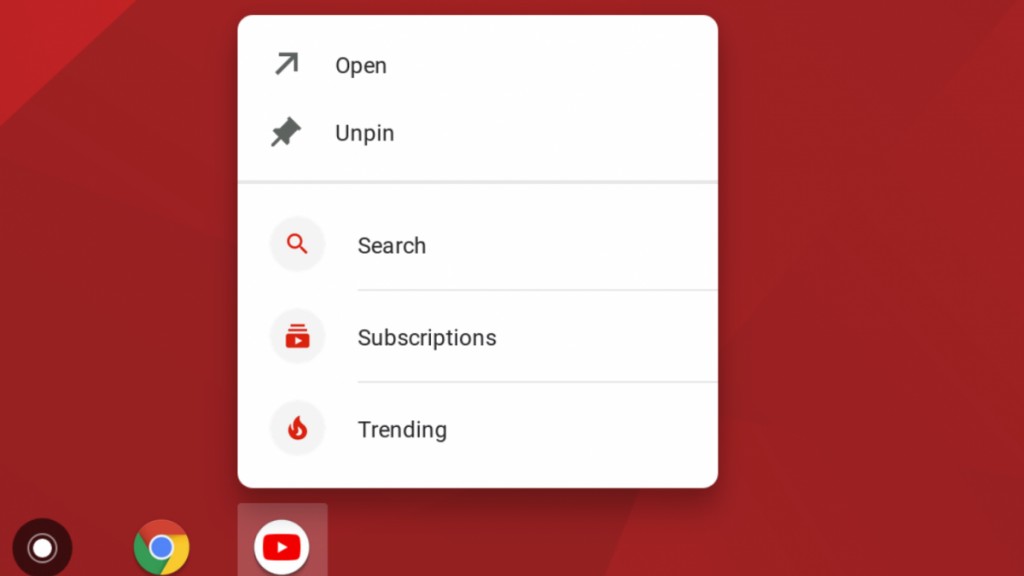 Chrome OS Dev has experimental setting enable-touchable-app-context-menu which includes App Shortcuts on the apps. A similar tool was first introduced in Android 7.1.
The first mentions of Google on porting the shortcuts in the desktop system appeared in may of this year. After activating the function in the menu chrome://flags, long tap or right click mouse on the application icon causes a pop-up menu with quick actions. Thus it is possible to get to the inner sections of the program from the home screen, for example, the tab of the subscriptions in YouTube.
Enable App Shortcuts is only possible in a version of Chrome OS for developers. On the page for the experiment will need to enable the flag chrome://flags/#enable-touchable-app-context-menu.