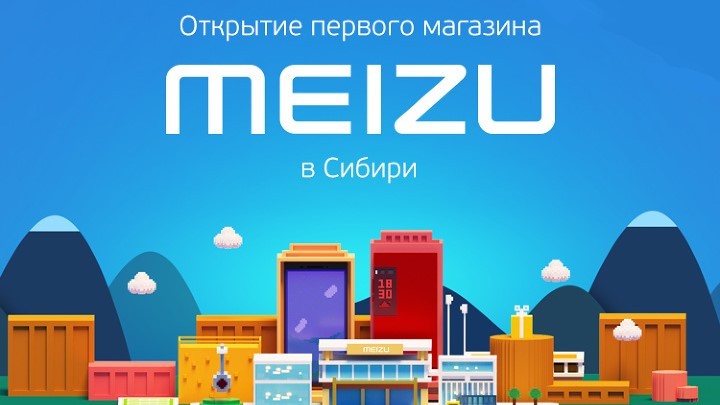 29 June will be the opening of the first flagship store-shop Meizu in Novosibirsk. Also the city will have a service centre and logistics hub to accelerate the delivery of devices to the regions of Siberia and the Far East. Novosibirsk will become the third city in Russia where the brand Meizu store.
On the opening day, the company satisfied the «national Auction». Visitors will be able to negotiate the price of the smartphone, and the highest bidder will be able to buy it on the spot. The competition Note Meizu M3, M3 Max, Pro 6, M5, M5 Note, M5s, M5c, Pro 6 Plus, M6 Note, M8c, as well as the flagship Pro 7 and Pro 7 Plus, HD50 headphones Meizu, Meizu headset EP52 and powerbank Meizu M10.
Address of the shop: metro zael, Krasny Prospekt, 188. The Grand opening will take place on June 29 at 12:00.