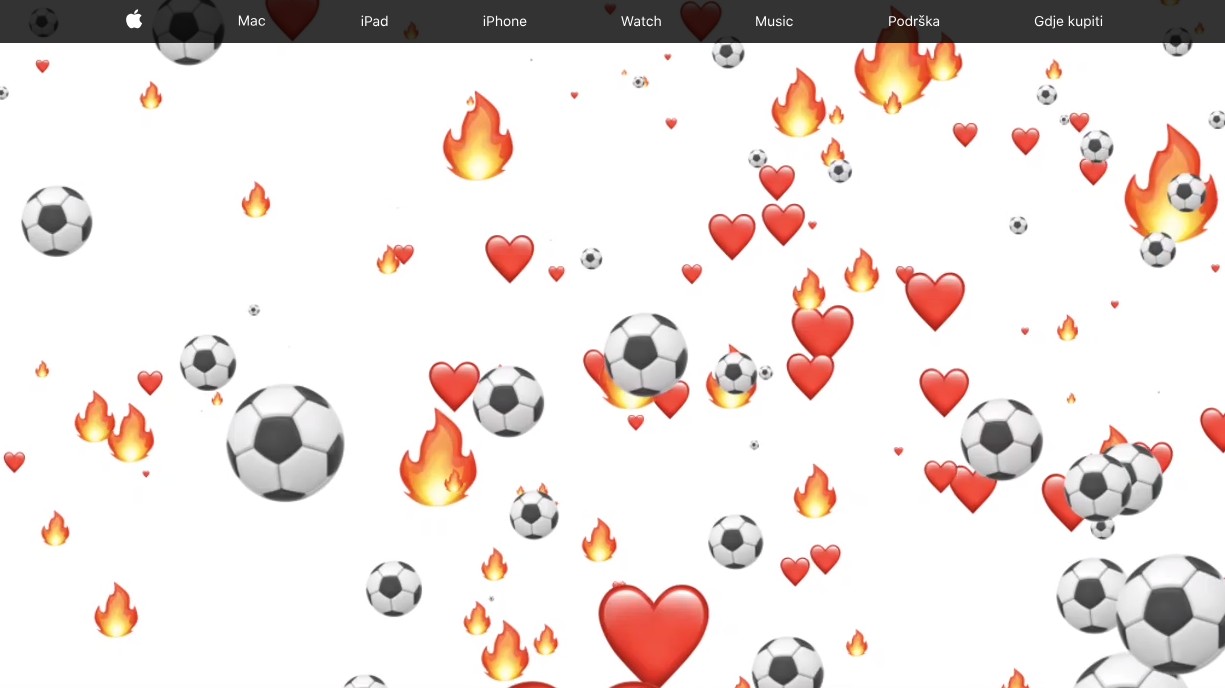 Apple decided to celebrate the final world Cup update Apple.com. On the main page, the French and Croatian versions of the website there is a thematic animation.
The three-second video consists of the Emoji French flag and soccer balls for visitors from France and from Emoji fire, hearts and soccer balls for Croatian users. After playing it disappears, giving place to the banner iPhone X and other sections.

In the final match of the 2018 world Cup will face teams of Croatia and France. It will be held on 15 July at 18:00 GMT.