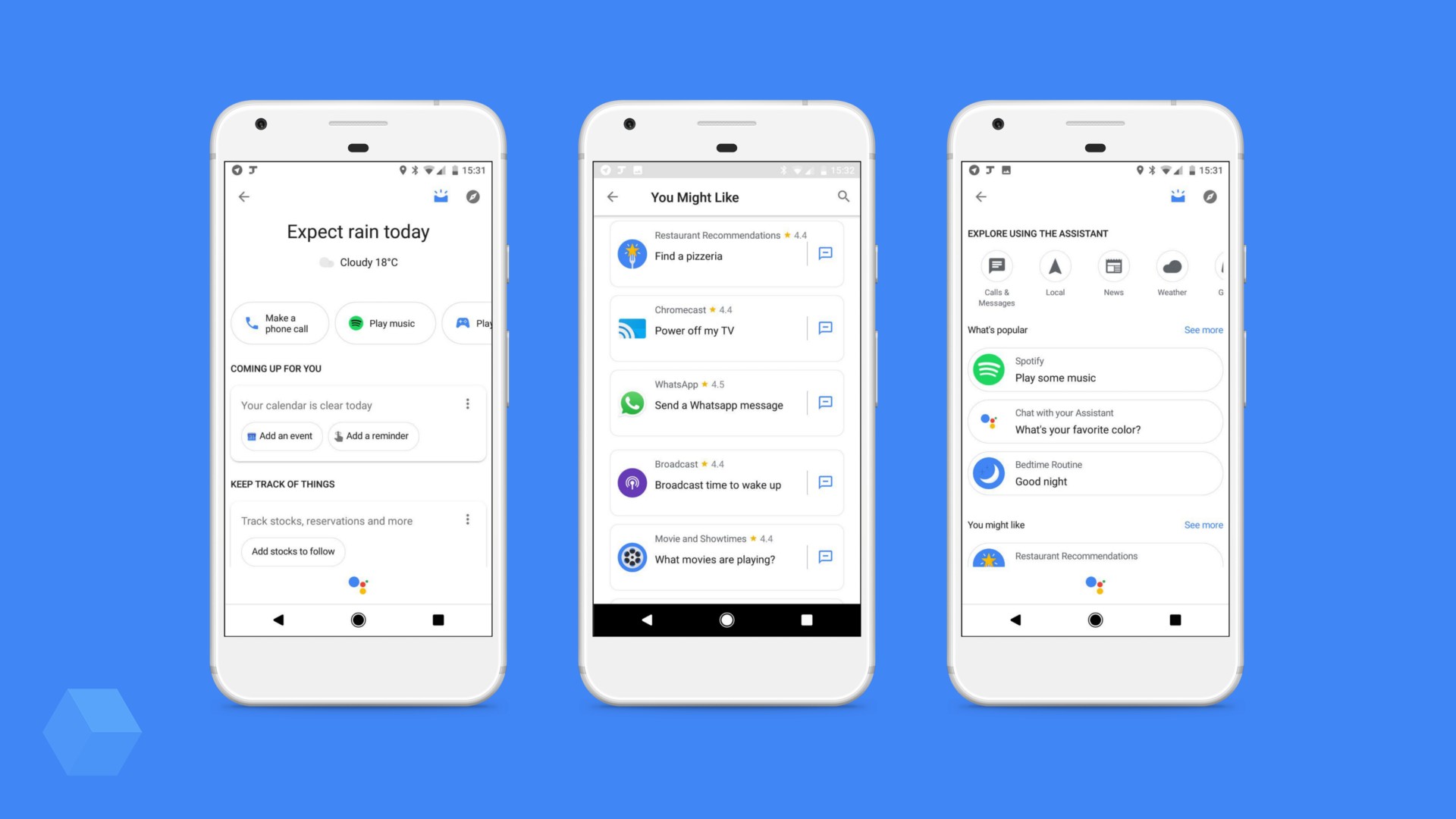 Google continues to be updated. Appeared in the middle of July menu Visual Snapshot that displays «smart» cards from Google Now deceased, now opens with a gesture.
Previously, the page with tips and useful information volunteered by tap on a separate button in the Assistant interface, now just swipe up. At this hint the words «Swipe up to see your updates» at the top of the pop-up assistant.
Slightly changed the design of Google Assistant: no shade at the tips, the font is thicker and darker, and a pop-up window with a welcome question from the service became less.
The update came from a very small number of users: as usual, Google is testing the feature on a limited sample.
On 4 August, Google received the support of the Russian language: an assistant not only understands the commands and replies in Russian, but also knows many sayings and even memes.