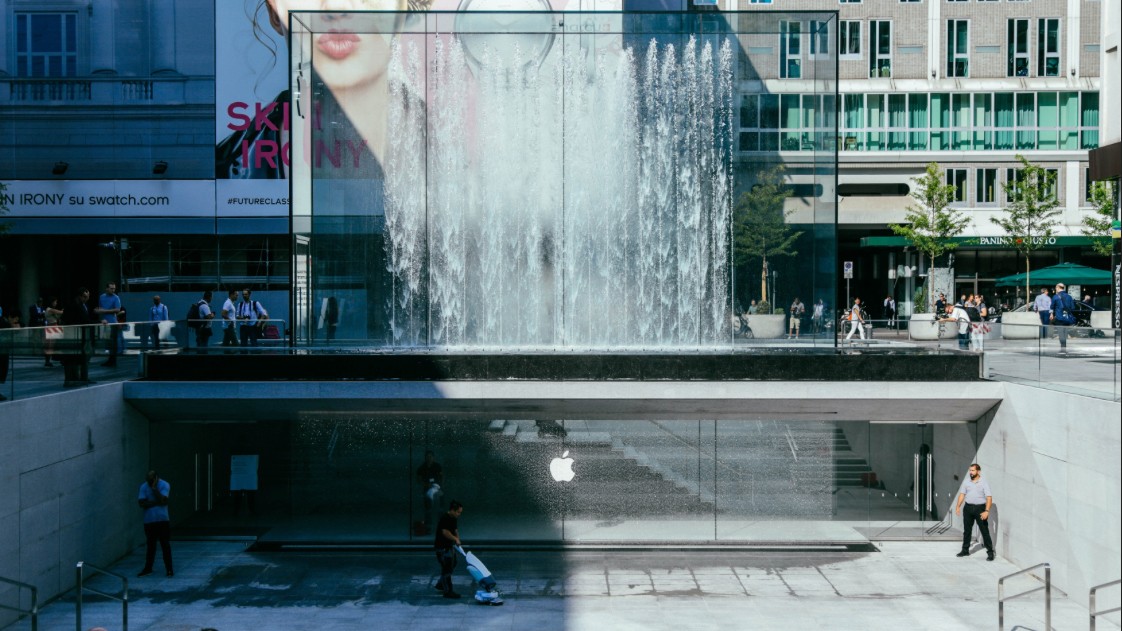 Brand new Apple Store is located in one of the most picturesque parts of Europe, straight on Freedom square in Milan, Italy.
Fundamental to the design of two elements: water and stone. The square is dominated by a glass box that is part of the fountain. The basic premise is hidden under the square. For pass use wide stairs and after entering the hall, everyone turns out to be a great opportunity to visit between two walls of water. And for the installation hides a staircase that leads to the lower floor where is the room.
The space will be open 24 hours a day, during which 230 employees will help visitors to get acquainted with the equipment and accessories. And for the first month after the opening everyone will be able to visit a number of festive events.