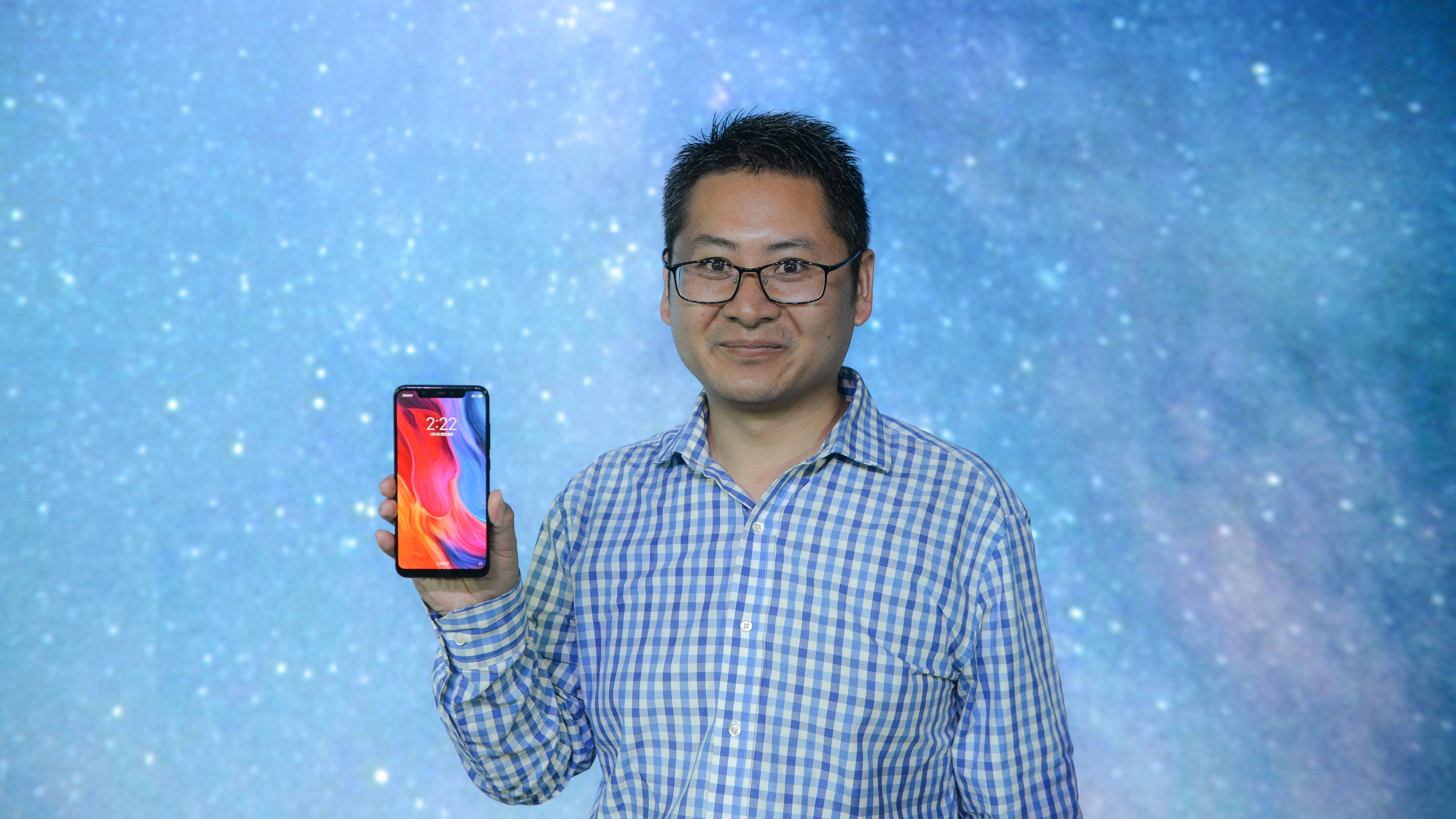 After the annual presentation of Xiaomi, held in Moscow on 2 August, we were able to communicate with regional directror company in Russia and the CIS, Tommy Liu (Tommy liu). We learned about the characteristics of the market, company strategy, and asked about life in the brand.
You studied in Ukraine and must know our culture, people and behavior. What features of the market that you can highlight?
If you compare China with other markets like the Russian market, they are divided into Federal retailers. We have the same division occurs in the provinces, it creates a great contrast to the domestic market. Here in Russia, we observe a high stability.
As far as we know the priorities, the Russian market comes after Indian and Chinese? Is that so? What are the main criteria?
Yes, the Russian market is one of our priority and we try to provide our users the maximum number of our products to give you the opportunity to take in our ecosystem.
If you compare with the world, it is quite difficult to put someone above or below. Of course, India for us is also very interesting, as there are a lot of potential customers, but you are a big country in which each company sees its potential.
Do you see serious competition for Xiaomi in the Russian market?
Yes, of course. Samsung, Apple, Huawei is a really powerful company. And they have been on the market but we are young and grow faster. We do not want to oppose itself to other brands. We are what we provide to the consumer. And to us it is more important to offer a truly quality product at an adequate price.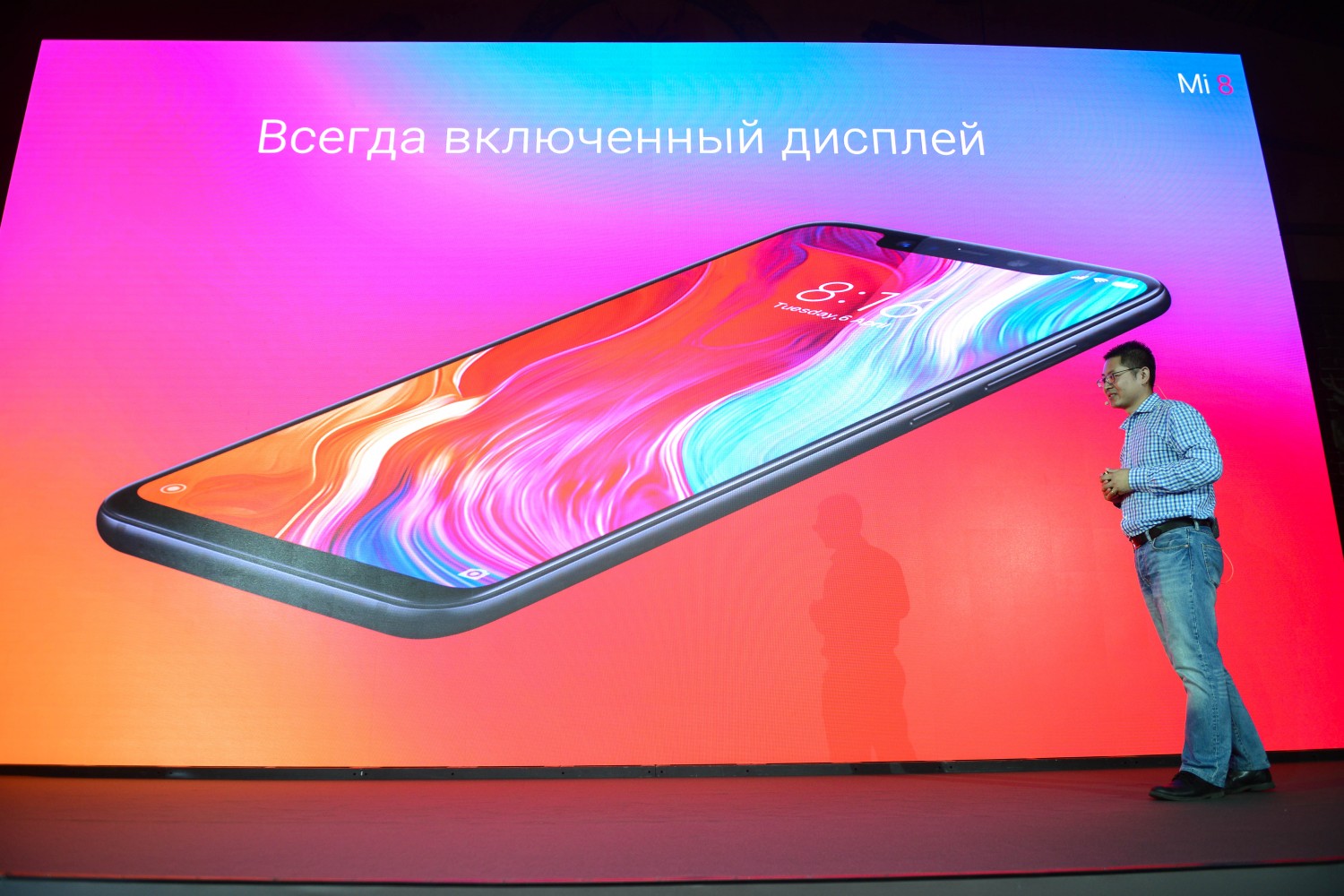 Tommy Liu presents Mi 8 in Moscow
When the products are sub-brands of the company (Mijia, and others) will appear officially in the Russian market?
Today we added to our ecosystem a new device, Mi robot, which will be available in Russia. And we are trying to provide access to all our products, but have faced local challenges in the market. The same certification, the device must pass certain tests and to be localized.
What products are sub-brands you personally use? And if there is this product that you can highlight?
In my house many products of Xiaomi ecosystem. Even the glasses that's on me now, also the products sub-brand. Smartphone, TV, robot vacuum. My wife has your gyrometer, I personally Ninebot. You know, at home I have three cameras. And what I like, it's easy to control from a single application Mi Home.
You can see how the company is experimenting with different technologies, like appliances or personal transport, but didn't you ever want something more global? Maybe a car or plane?
I'll tell you, we already have it. You can go to any search engine such as Google or Yandex. And find a special accessory that turns Nineboot in the cards. Turns out mini-machine, like a map.
If Xiaomi plans to release a laptop on your Chrome OS?
In the domestic market we have a range of laptops on the operating system from Microsoft, where the hardware fully meets the needs of the software. Regarding the use of third-party operating systems, I guess I'm not ready to discuss this topic, as they do not have sufficient information on this issue.
Mix Mi 2s got the beta version of the Android P, is it possible that soon most devices will be available to stock Android?
We test the shell together with our fans, they can influence the development of most modules of the system. However, it is possible that we will experiment to please those who appreciate pure Android.
MIUI 10 in the top most productive desktop environments Master LU Benchmark, finishing in 4th place. Do you feel proud of the result? Will you try to be in the top 3?
Yes, of course. One of the parties of any business, is to try to be better than competitors. And for us it is also a challenge. Now we are fourth, then you need is in the top 3, then top 2, and then to become top-1.
During the presentation you focused on the fact that the company will make each device more than 5%, you have enough of these funds for the development or do you sacrifice something?
Those 5 percent out of the cost of the device from its real value. And we don't want to earn a lot on this, exposing the high margins. We love all of our fans and committed to making our devices as accessible as possible, sometimes even implementing special promotions and discounts.
We do not consider iron as an object of income. For us it's just a platform. For example, our TVs and smartphones have a proprietary shell. Buyers convenient to use the services that we provide. Xiaomi is an Internet company, not a manufacturer of iron. We never earned a lot of money on hardware part.