BlackBerry has published videotizer own portable station for wireless charging, which appeared on slides during the presentation smartphones Evolve and Evolve X. While this is the only BlackBerry devices that support wireless charging.
A short video clip promises a «wireless revolution» and «fast charging». In the teaser, the device will receive light indicators on the edges of the hull, made in the form of logo BlackBerry Protect.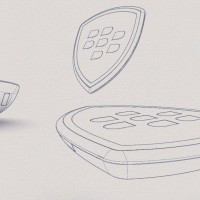 Earlier sketches wireless charging BlackBerry showed insider Evan Blass. The device has a port of Type-C and three rubber feet to prevent slipping.
During the presentation of smartphones Evolve, a charging station was demonstrated without wire. Looks like it will contain a battery.