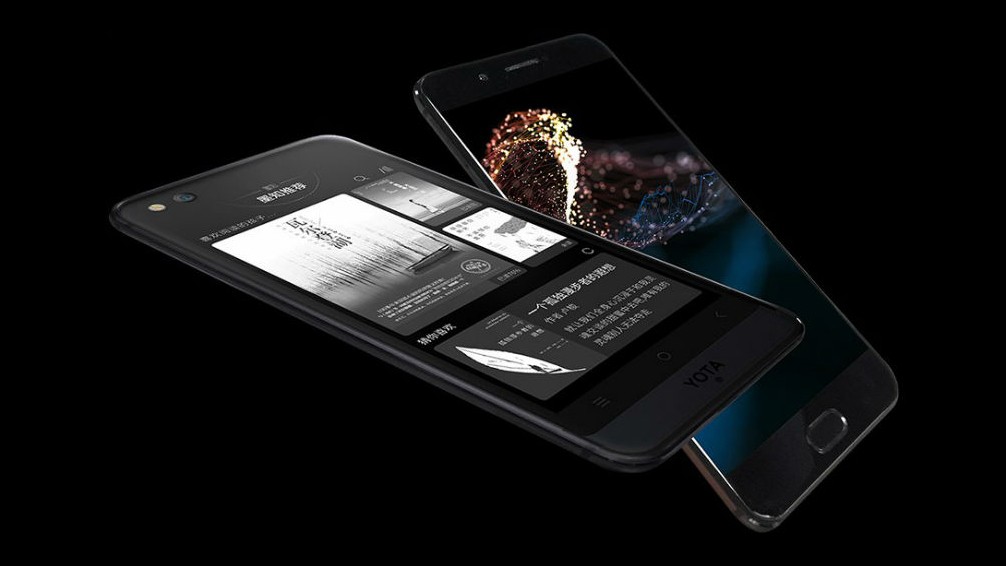 Within the Hong Kong festival of computer and communication technologies Technologies has introduced Yota Yota 3+ is the successor to Yota YotaPhone 2, and 3.
The smartphone will continue to be a major feature of the series is a 5.2-inch EPD panel on the rear of the case, complementing the main 5.5-inch AMOLED display. The device will run on Android 8.1 with a proprietary shell YETI 4, with some new «chips»:
App2Back — moving apps to the second display and parallel use of the two displays with different applications on each of them;
Always On — location personalized widgets on a second display, which does not waste energy;
YotaSnap — save important information on the EPD display, which will remain there even when your battery is low;
YotaSelfie — creating selfies on the main camera with a second display.
Yota 3+ will get the Snapdragon 625, 4GB ROM, 64/128 GB ROM, battery 3300 mAh, the main camera on the 13 Megapixel front and 12 Megapixel.
Smartphone sales will begin in mid-September in China at a price of 4,000 yuan (~40 thousand).
Source:
Yota Technologies

Source