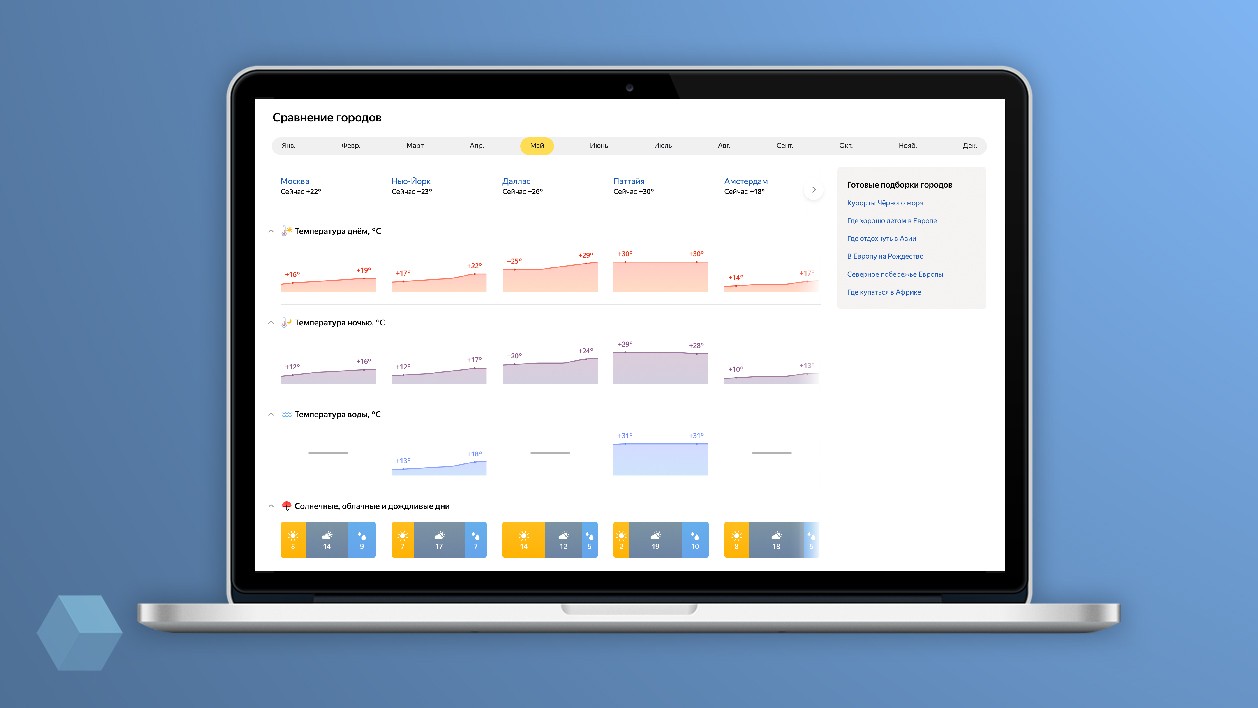 The service «Yandex.Weather» interactive table to compare the climate in different cities around the world. Feature will help users to plan trips in the future.
The table compares the weather in eight cities in one month, given the data for 10 years. Users have access to information about air temperatures day and night, water temperature, number of Sunny, cloudy and rainy days, and wind speed.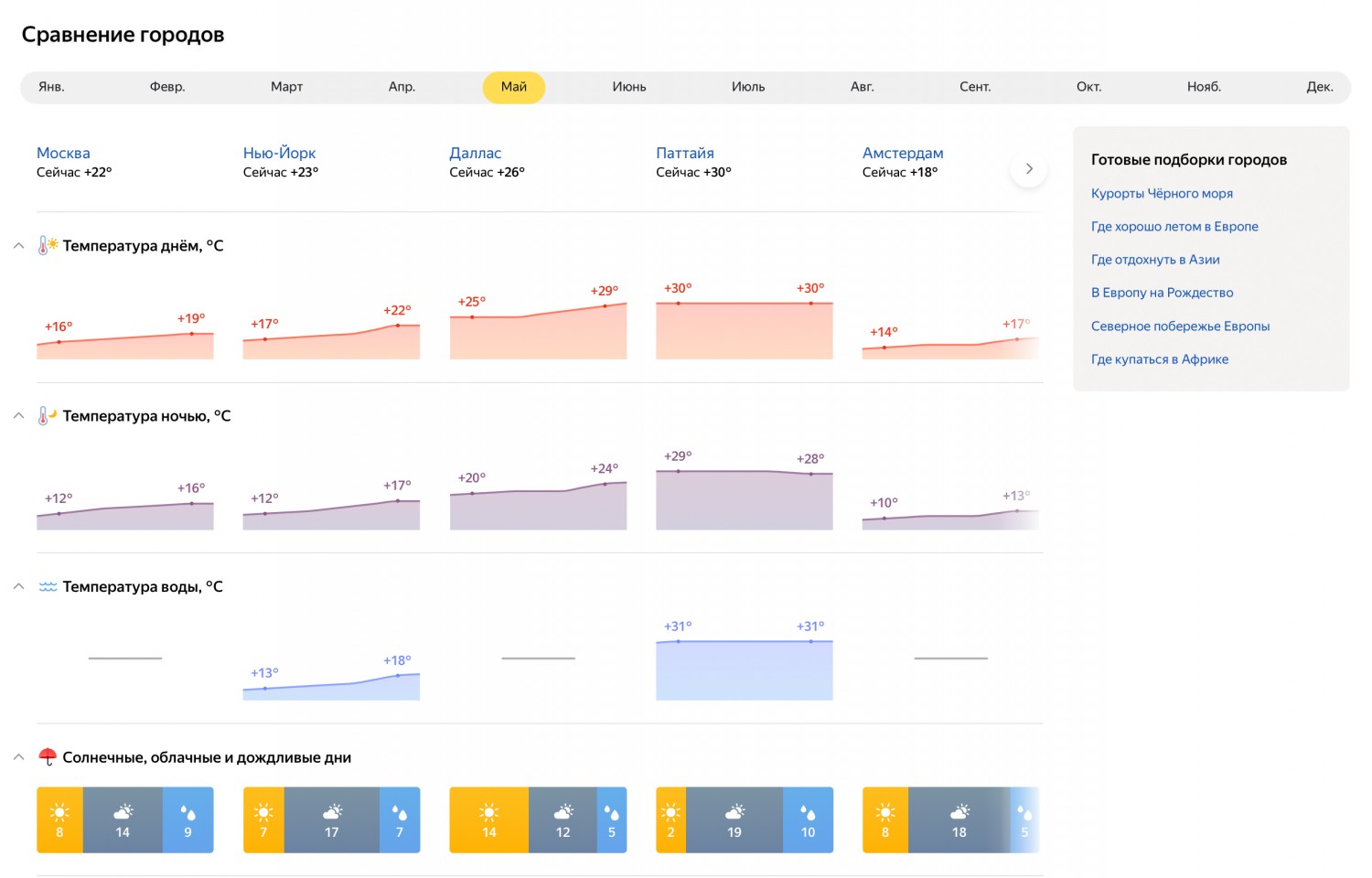 Based on the tables, the service offers ready-made selections, helping you to choose, for example, the African resort for bathing.
Until the table is available in the web version of the service.