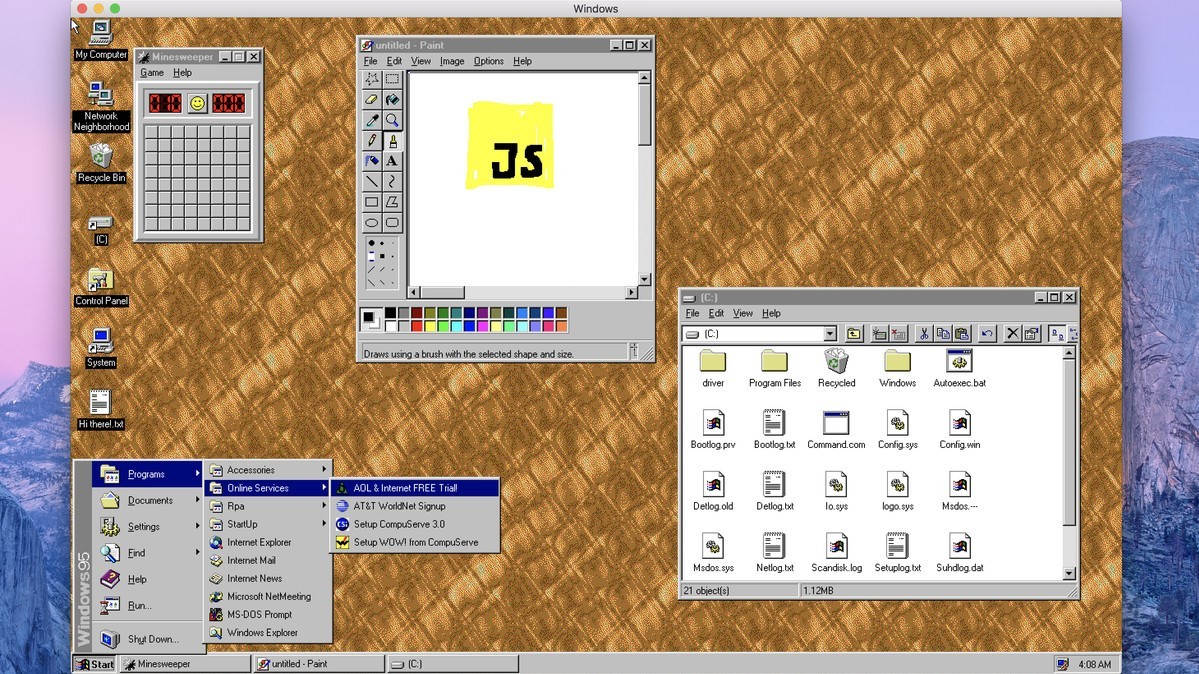 One of the developers of Slack messenger Risberg Felix (Felix Rieseberg) managed to turn Windows 95 into the app for modern computers on Windows, macOS and Linux.
The emulator includes Paint application, Notepad, and Minesweeper. Internet Explorer, however, refuses to load the web page. The emulator requires 129 MB of space and 200 MB of RAM. Source code and installation files are available on GitHub.
Operating system WIndows 95 released by Microsoft in 1995. There is a Desk with application icons, task bar and «start menu». Later it was also ported by enthusiasts for smartphones Android and Windows Mobile, and Apple Watch and Xbox One.