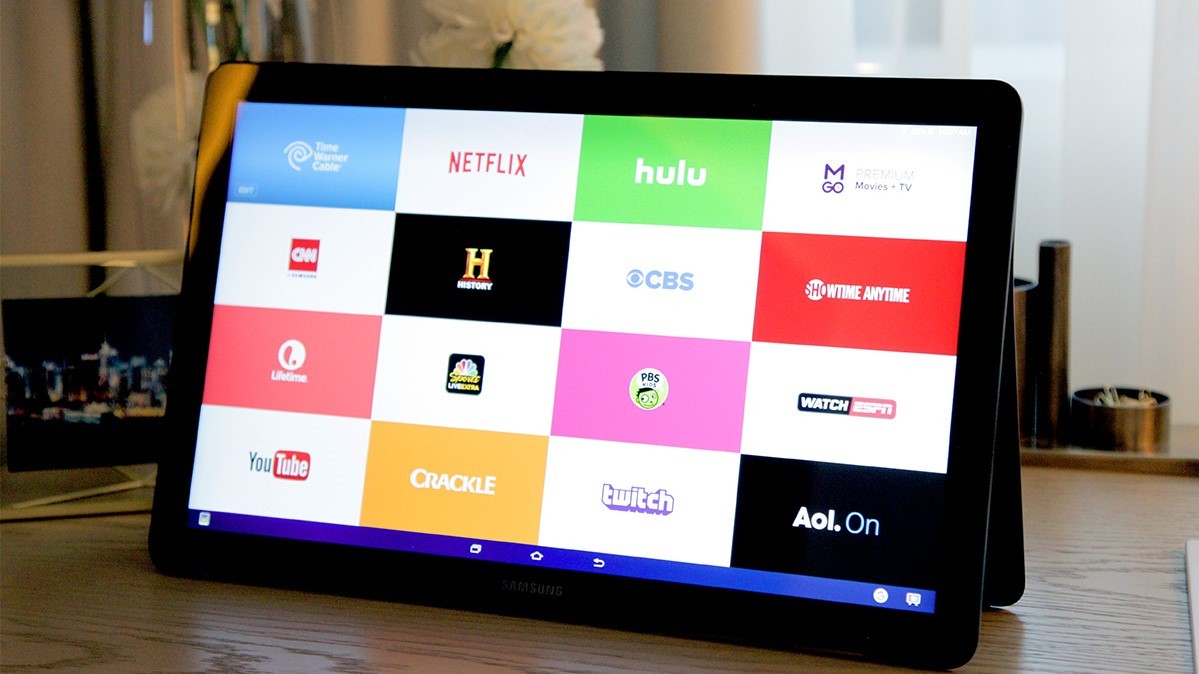 Source site Android Police, familiar with the plans of Samsung, said that the Corporation is going to launch a 17-inch tablet on Android. The device will be a continuation of the line Galaxy View.
Introduced in 2015, Samsung Galaxy View had 18-inch FullHD display, charging via power adapter similar to that used in laptops, and weighed 2.7 kg. It's cost at launch was $ 599 (~40 100 rubles at the current exchange rate).
The new model will be more compact: 17.5-inch matrix will retain the resolution, proprietary power connector will replace the USB Type-C, and replaced the carrying handle directly in the body comes case as a book. It can work in two positions: with a slope of 30% and is almost vertical to use the tablet as a laptop.
Will have 3 GB of RAM and Android Oreo, but support DeX mode Samsung don't seem to be. Sales in the U.S. market will the operator AT&T.