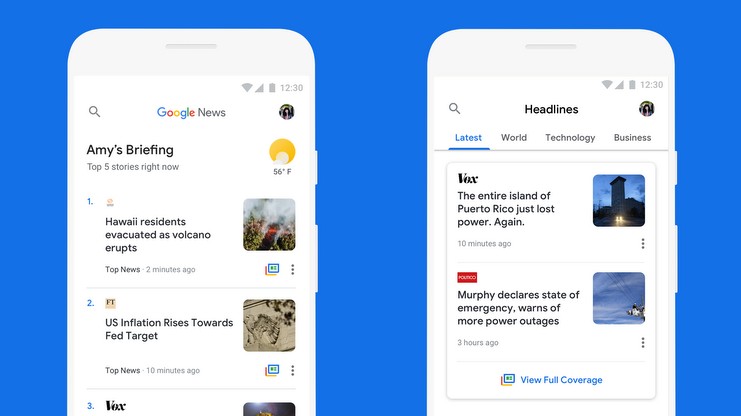 Google has announced several features to reduce the flow of application traffic. Optimization will help the users located in an area with poor reception the network.
The application will determine that the speed of the network connection is too low and automatically switches to economy mode. It includes:
Image compression (open in good quality on tap;)
Focus on the text in the preview stories and getting rid of excess information
Opening rollers, optimized YouTube app Go, if it is installed on the device
Disable AutoPlay of video and GIF animations
Also articles can be saved in advance to later read them offline. All the functions will be distributed in the coming weeks.
«Google news» received a massive update this spring. Appearance is shown to standards Material Design 2, there subscribe to publications and magazines, and the tape is generated using artificial intelligence.
Source:
The Google Blog

Source