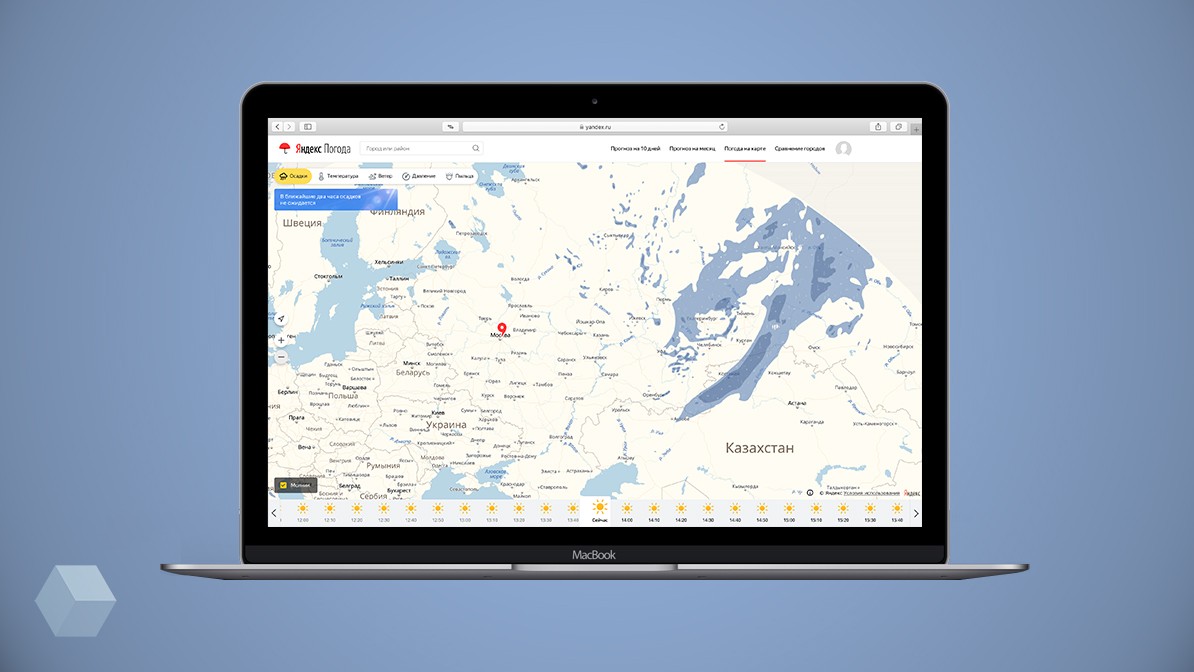 This fall, «Yandex.Weather» began to use the imagery from the satellite Meteosat 8, together with data from weather radar to map precipitation.
The fact is that the area of the «review» of weather radars is limited and can be «blocked» by the high-rise buildings, they can also be located at a great distance from each other. In addition, the radar is far not in all regions.
Therefore, to avoid «gaps» on the map precipitation «Yandex» has started to use satellite imagery in visible and infrared bands, which are Europe, Africa and part of Asia.
The images together with additional data, as the angle of the sun above the horizon or information about the level of humidity, process neural network model.
Map of precipitation available in a mobile app for iOS and Android or web version of the service «Yandex.Weather.»