Google launched the open test functions for Voice Access and contactless access to Android.
While the application is running in English language on devices with Android 5.0 or newer. With its help the user can control the system and applications through voice commands.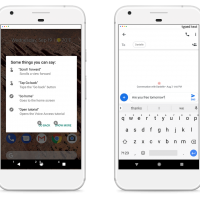 For often used actions like «go to home» screen, there is a corresponding command. For navigation in the application the elements of the interface are numbered.
Google promises to expand in the future the list of supported languages. To use Voice Access, you must install the free app.