At the conference Microsoft Ignite public for the first time demonstrated the Surface Hub 2. Interestingly, not only the device but also the software used that allows rotating a 50-inch display to seamlessly move content.
Surface Hub 2 runs on the new operating system Windows Core OS (WCOS), which Microsoft has been the last couple of years. It will allow you to install Windows on new devices, for example, in a mysterious cot, patented last year.
The video also demonstrates how work in the system different users. Thanks to the fingerprint sensor at the bottom of the screen, the OS recognizes the user and opens the last used files.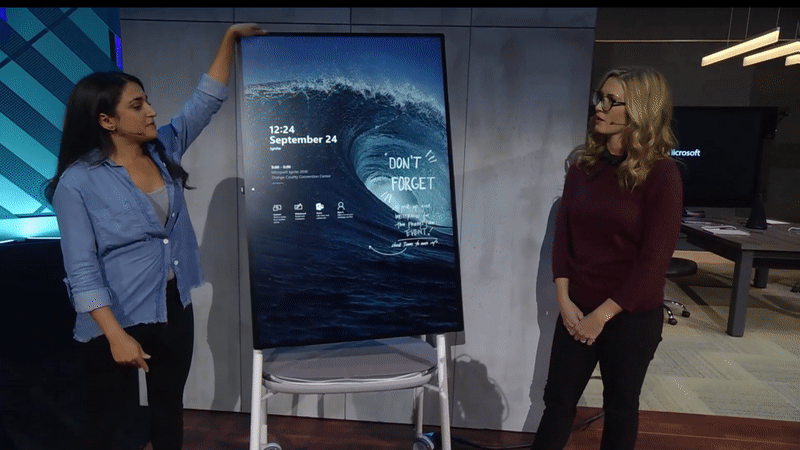 Microsoft will introduce next year Surface Hub 2S with four cameras and edge-to-edge display, but the software that allows you to rotate the display, will appear only in 2020. In the same year debuted the Surface Hub 2X with a special processor and ability to upgrade not only software but also hardware.
The exact date of release of the Hub Surface 2 and the cost is not declared. Open in the second quarter of 2019.