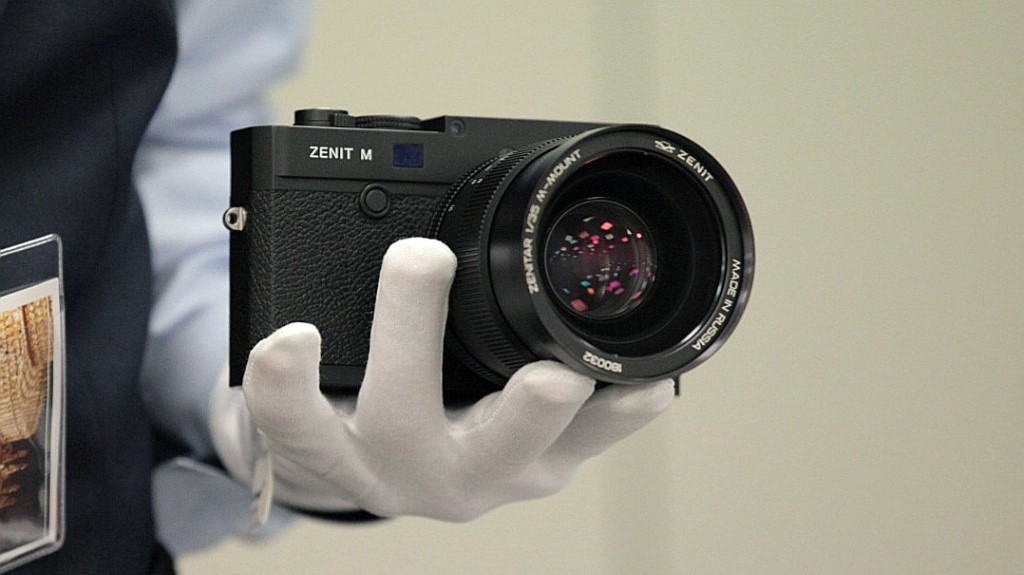 At the exhibition Photokina 2018 Krasnogorskiy Zavod imeni S. A. Zvereva and Leica announced the release of a limited batch of cameras «Zenit-M». The camera is designed based on the model of the Leica M, but its design replicates the look of the famous Soviet camera «Zenit» and «Vigilant.»
Lenses Zenitar 35 mm f/1.0 will be assembled from Russian parts at the Krasnogorsk works, and Leica will act as the manufacturer of the camera and provide the remaining materials.
Only Russia and Europe will be available to 500 copies, each of them will receive an individual number. The exact price is still not named, but the camera will fall into the premium segment with an estimated price tag of 5-6 thousand euros. Sales in European countries will start in December, in Russia, in January next year in the online store «Zenit» and a limited list of stores photography.
Source:
Press center of «shvabe»

Source