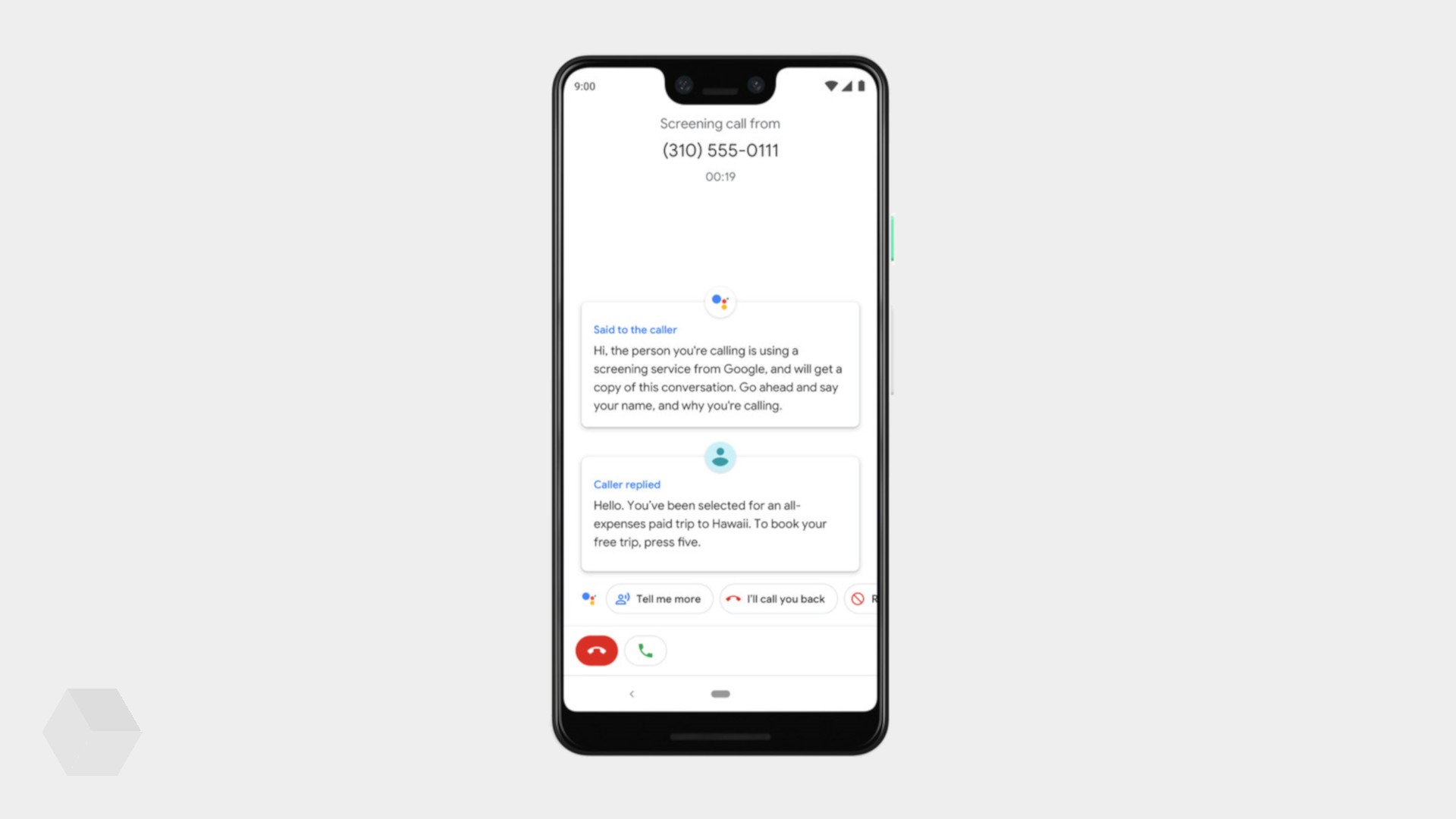 For smartphones Pixel 3 and 3 XL, Google announced the function of the answer to spam calls using the Google Assistant. Opportunity received the title Screen Call.
The incoming call screen will allow you to transfer the call Assistant. Bot will be the caller and asked his name and the purpose of the call. On the smartphone screen in real time displays the transcription of the conversation. After that, the user can pick up the phone or mark the number as spam.
Screen the Call based on Duplex technology Google announced in may this year. A robot Assistant can call the institution that do not have online booking, and enroll without user intervention. Google promises the most natural-generated speech, which mimics the human pause and other features.
The function will go on Pixel 3 and 3 XL immediately after the appearance into an older device line will receive next month.