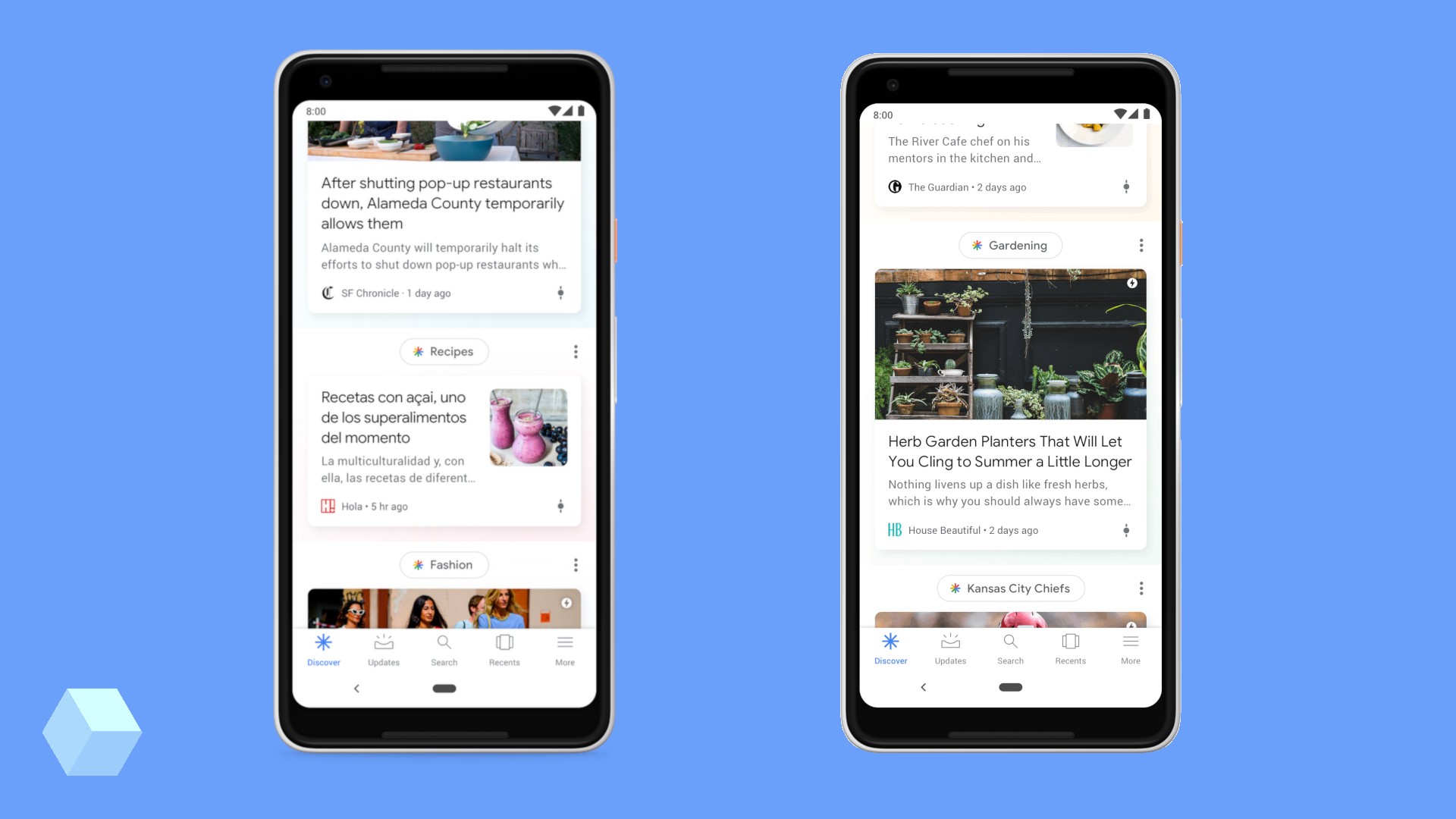 Google announced in a corporate blog a new name and functions of the Google Feed, which is the successor of Google Now.
Now Google is called the Discover Feed. Recommender system will offer not only new, but also old content that a user has not seen. For example, article three months ago about a tourist town, if in Google the user was interested in travelling. Special emphasis is placed on the videos and other interactive content.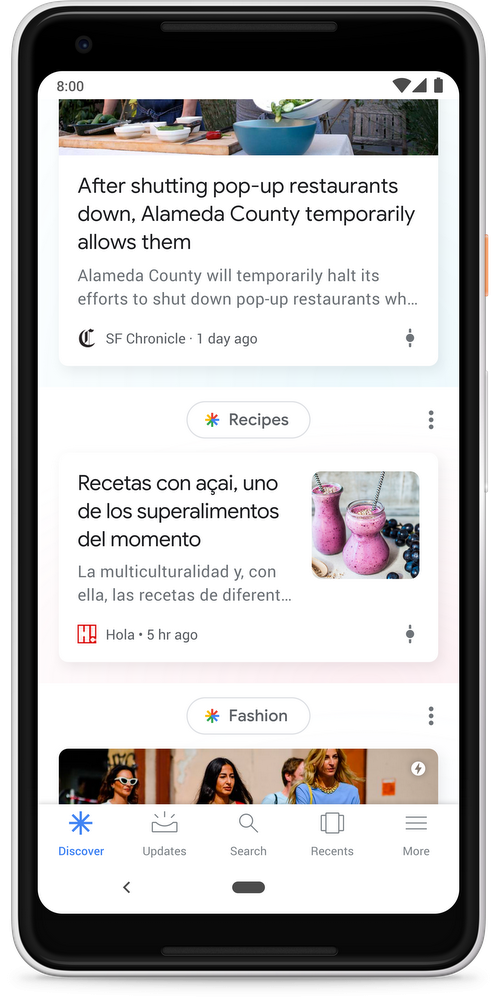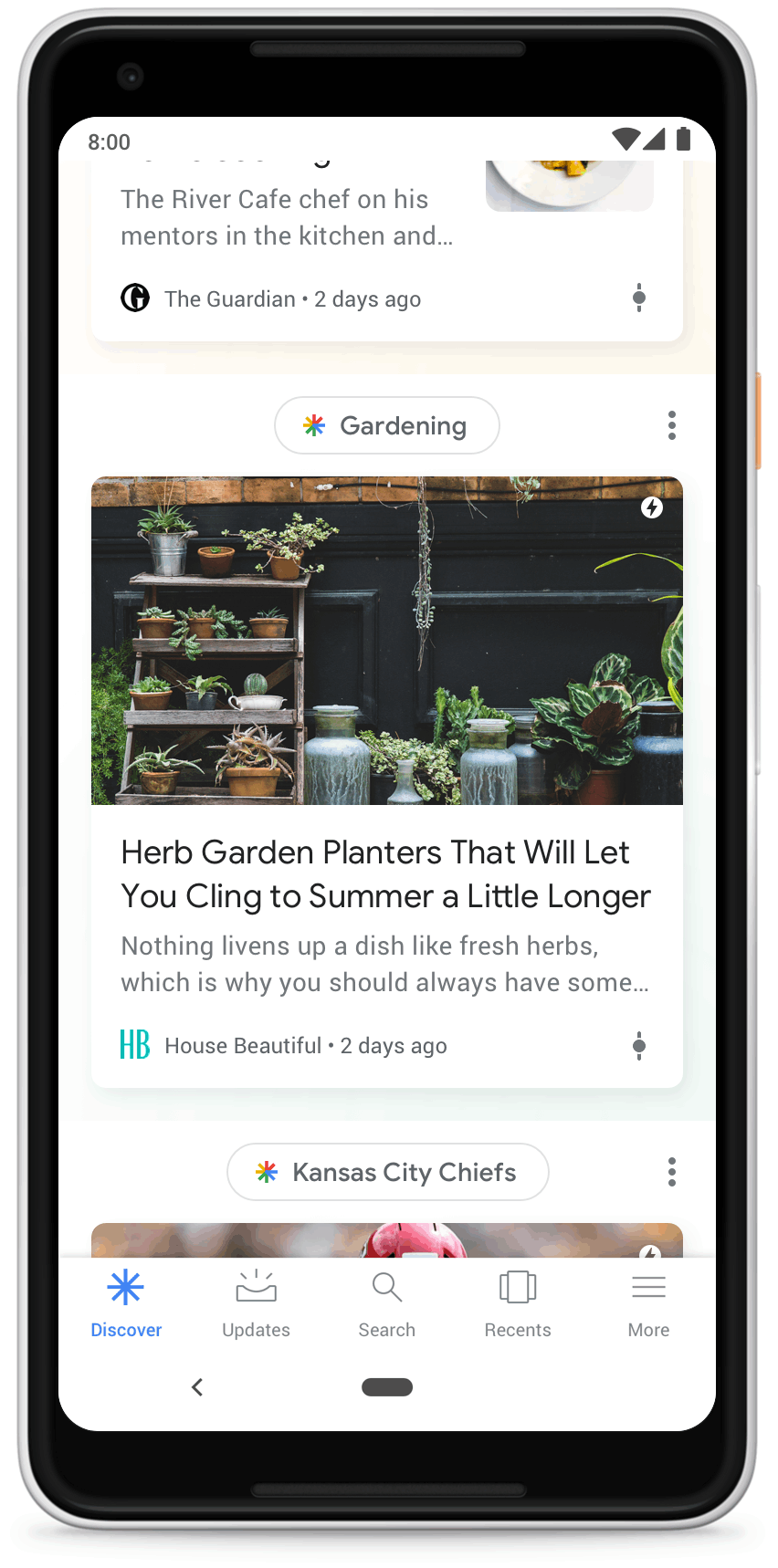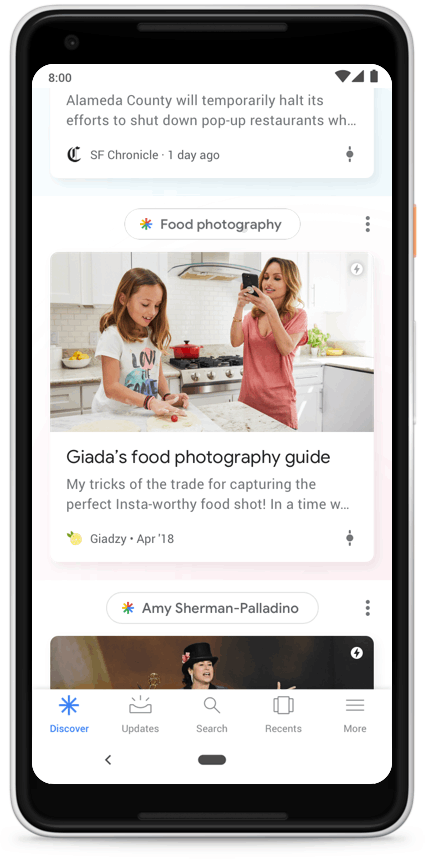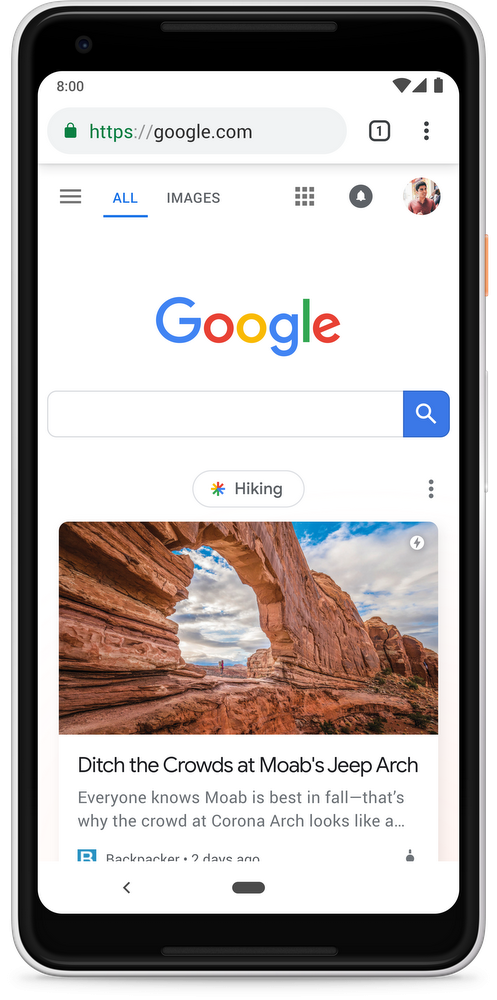 Happened visual changes: cards with new shadows and larger images is now divided into themes, a tap on which will open the appropriate categories of news and articles. The content can be displayed in multiple languages (only English and Spanish) simultaneously. The most interesting is the advent of Discover in the mobile version google.com.
All the innovations will appear to users within the next few weeks.