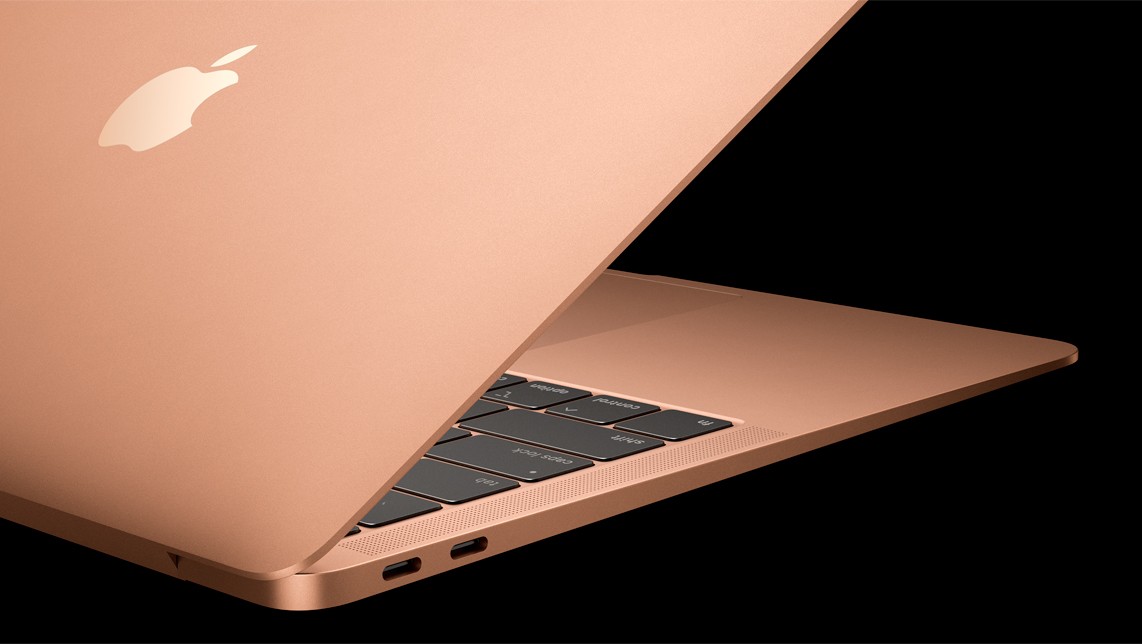 9to5Mac based on the results of synthetic test GeekBench evaluated the performance of the new MacBook Air, in comparison with the old model of computer and current MacBook models.
MacBook Air 2018 is equipped with dual-core Intel Core i5 processor, the eighth generation with a clock frequency of 1.6 GHz. With such «iron» the laptop got 4248 points in single-core and 7828 points in multi-core tests.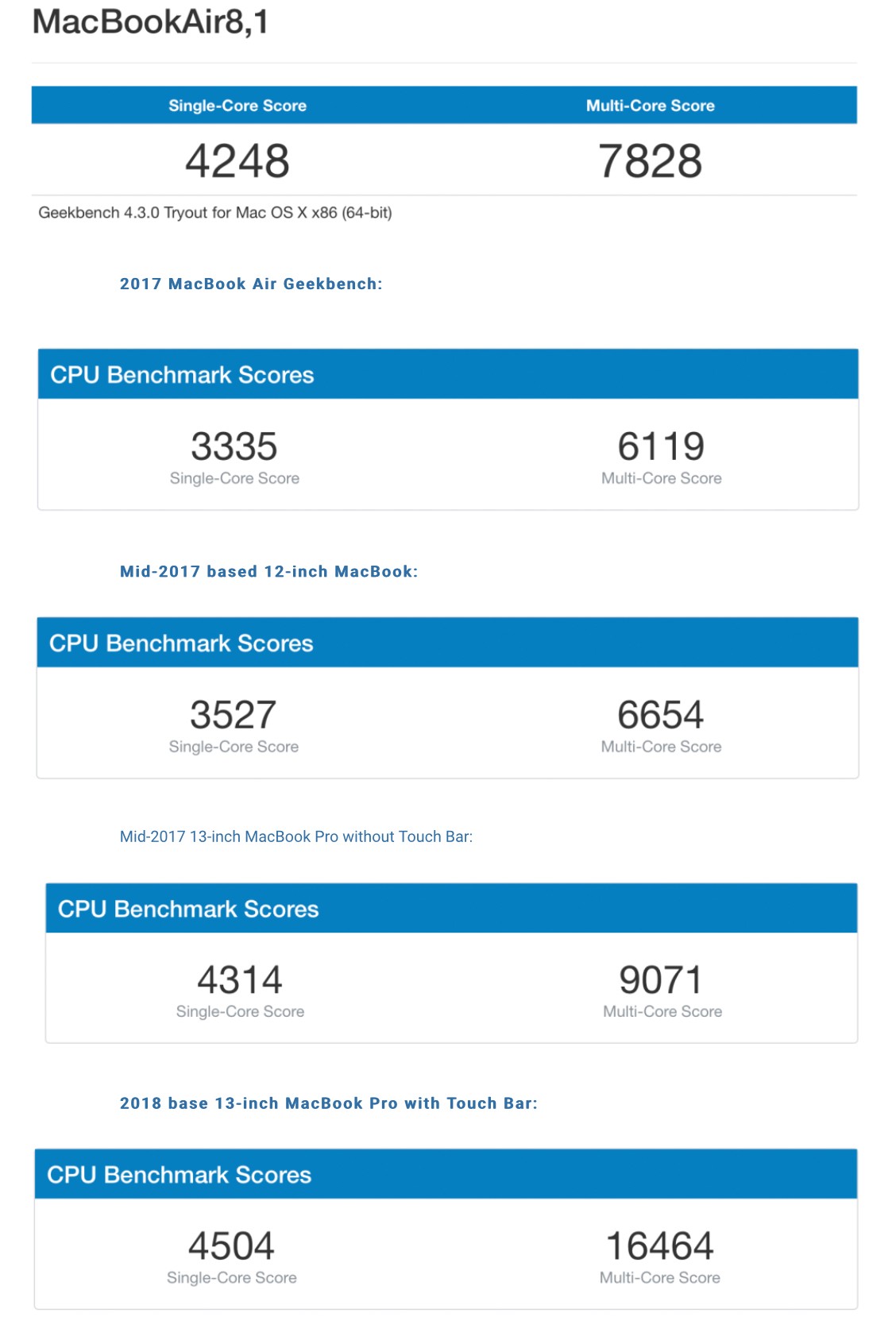 Compared to the MacBook Air 13 inch 2017, which is equipped with a dual core i5 fifth generation processor with a clock frequency of 1.8 GHz, Air 2018 27 percent faster in single core test and 28 percent faster in multi-core.
If you compare the updated Air with the base model MacBook 12 inch 2017, the performance gain amounts to 20 and 17 percent, respectively.
As for the MacBook Pro 13 inch 2017 without touch panel Touch Bar. Single core tests are approximately equal: 4248 4314 against in favor of the Pro model. But in the case of multi-core test Pro has been 16 per cent faster.
The base model MacBook Pro 13 2018 also just went into the single-core test: 4504 points. But multi-core test more than twice exceeds the result of a new Air — 16464 points.