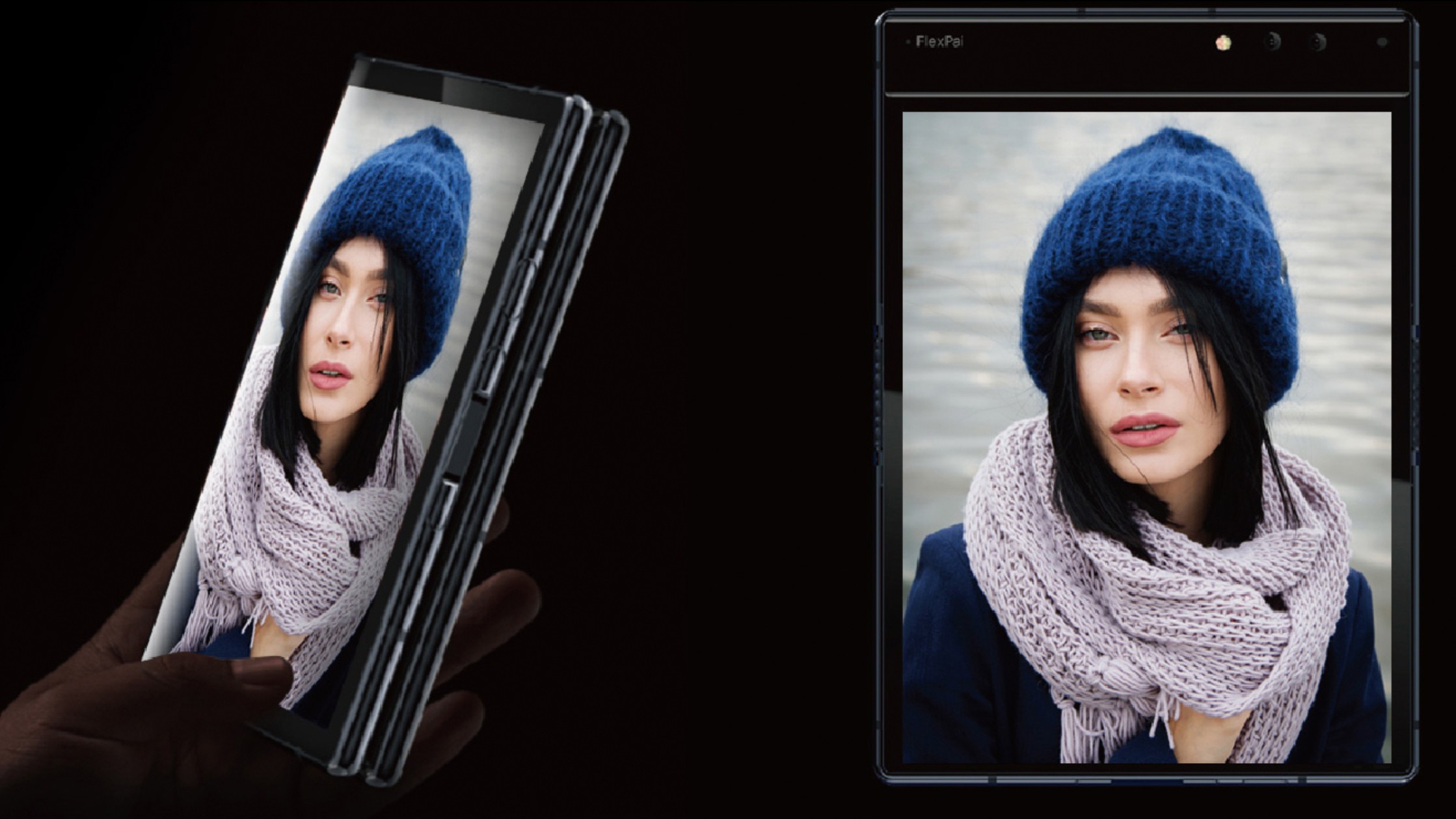 The company Royole has launched a collection projektov on the world's first smartphone with a flexible display — FlexPai.
The flexible device is equipped with a 7.8-inch AMOLED-display with a resolution of 1920×1440 pixels, eight-core processor from Qualcomm 8-series made for 7-nanometer technology and is ready to «upgrade» to support 5G networks.
Other specifications: 6/8 GB of RAM, 128/256 GB ROM, expandable microSD cards (up to 256 GB), dual camera 16+20 MP with an aperture of f/1.8, battery capacity of 3800 mAh, port, Type-C, the fingerprint scanner on the side.
FlexPai runs on Android Pie with a proprietary shell Water OS. In «bent» mode, the device displays notifications on the curve display and allows you to display camera image on the two halves of the display.
Model for developers 6/128 GB 388 is estimated in 1 Euro (~104 600 rubles), while for the 8/256 GB please 1 539 euros (~116 thousand). Shipment will begin in late December.