iPhone XR showed the same performance results in synthetic benchmarks 4 GeekBench, AnTuTu and 3DMark, and iPhone XS and XS Max.
GeekBench iPhone 4 XR showed even slightly better results than the iPhone XS Max, as in single-core and multi-core tests, but lost some points iPhone XS in testing simultaneous operation of all cores. In AnTuTu v7 «budget» flagship ahead of all the graphics and the General test.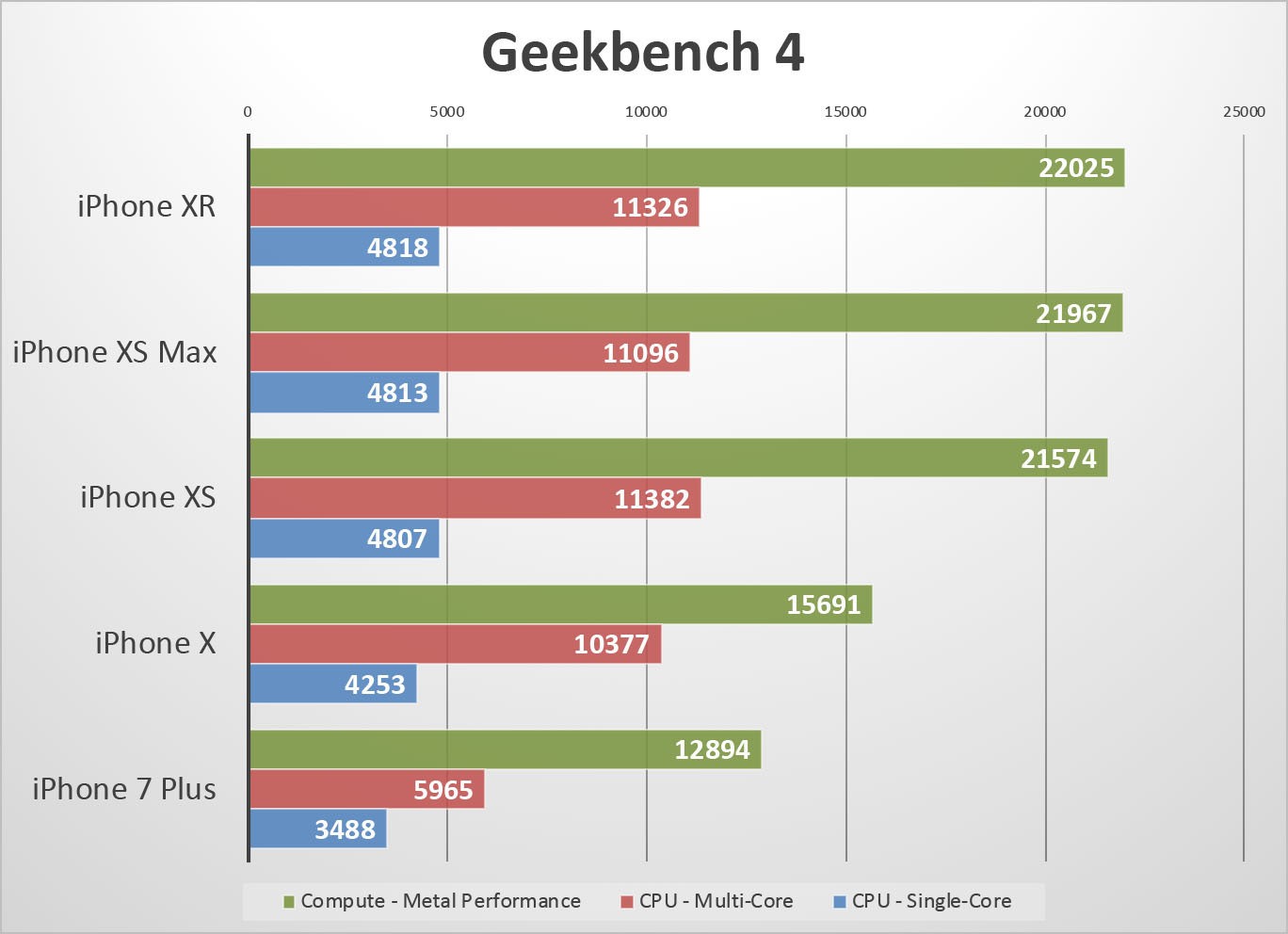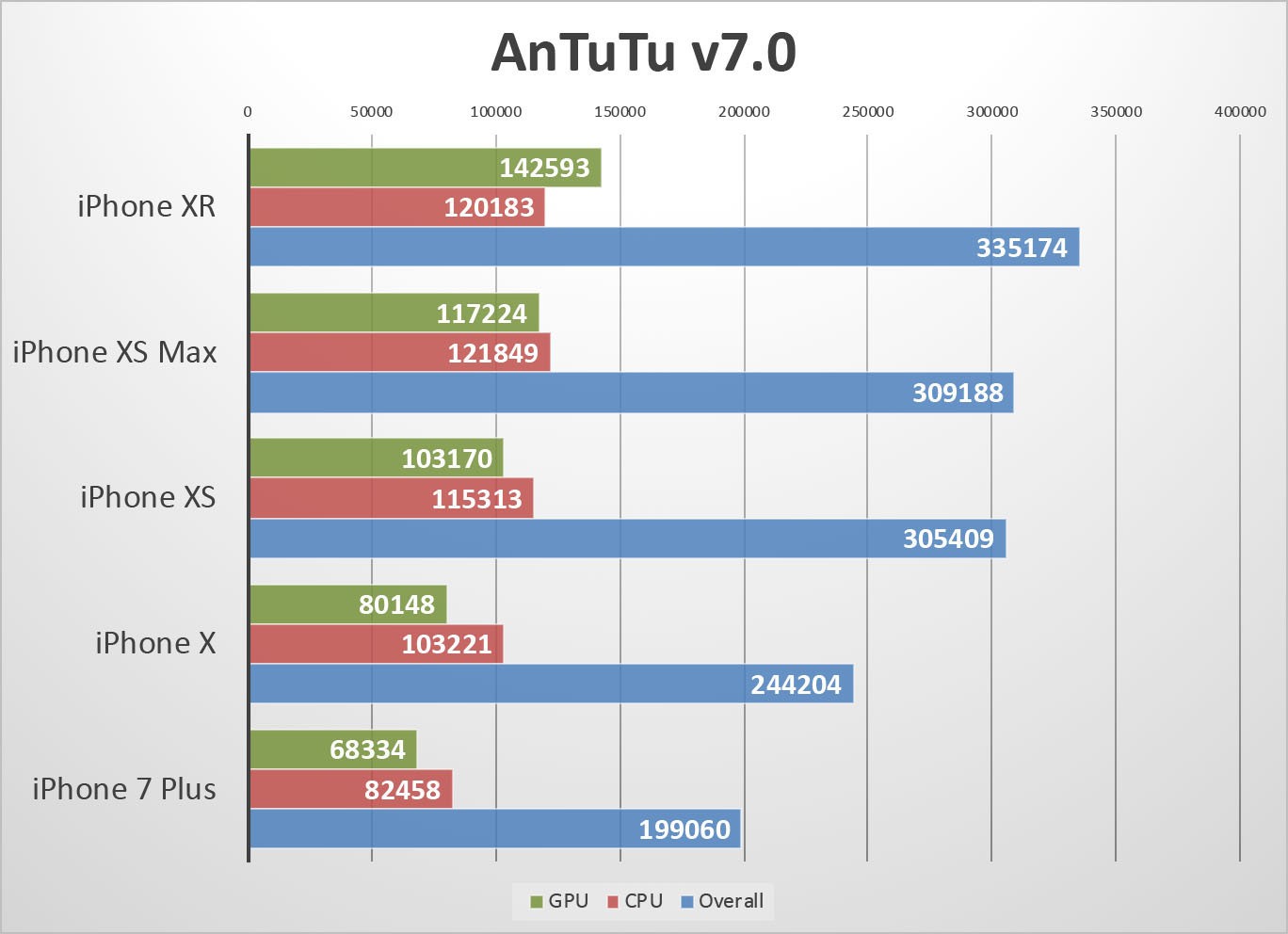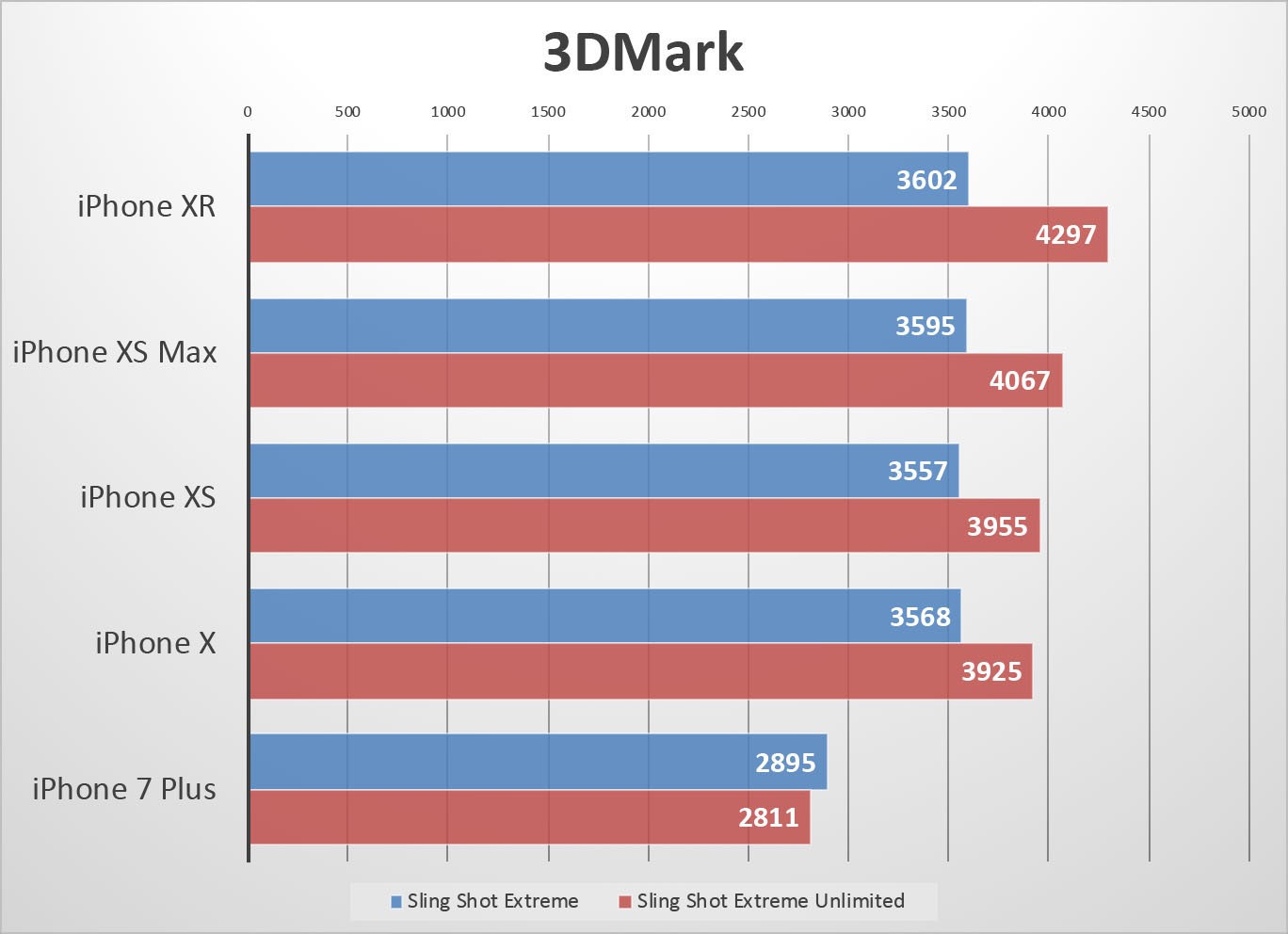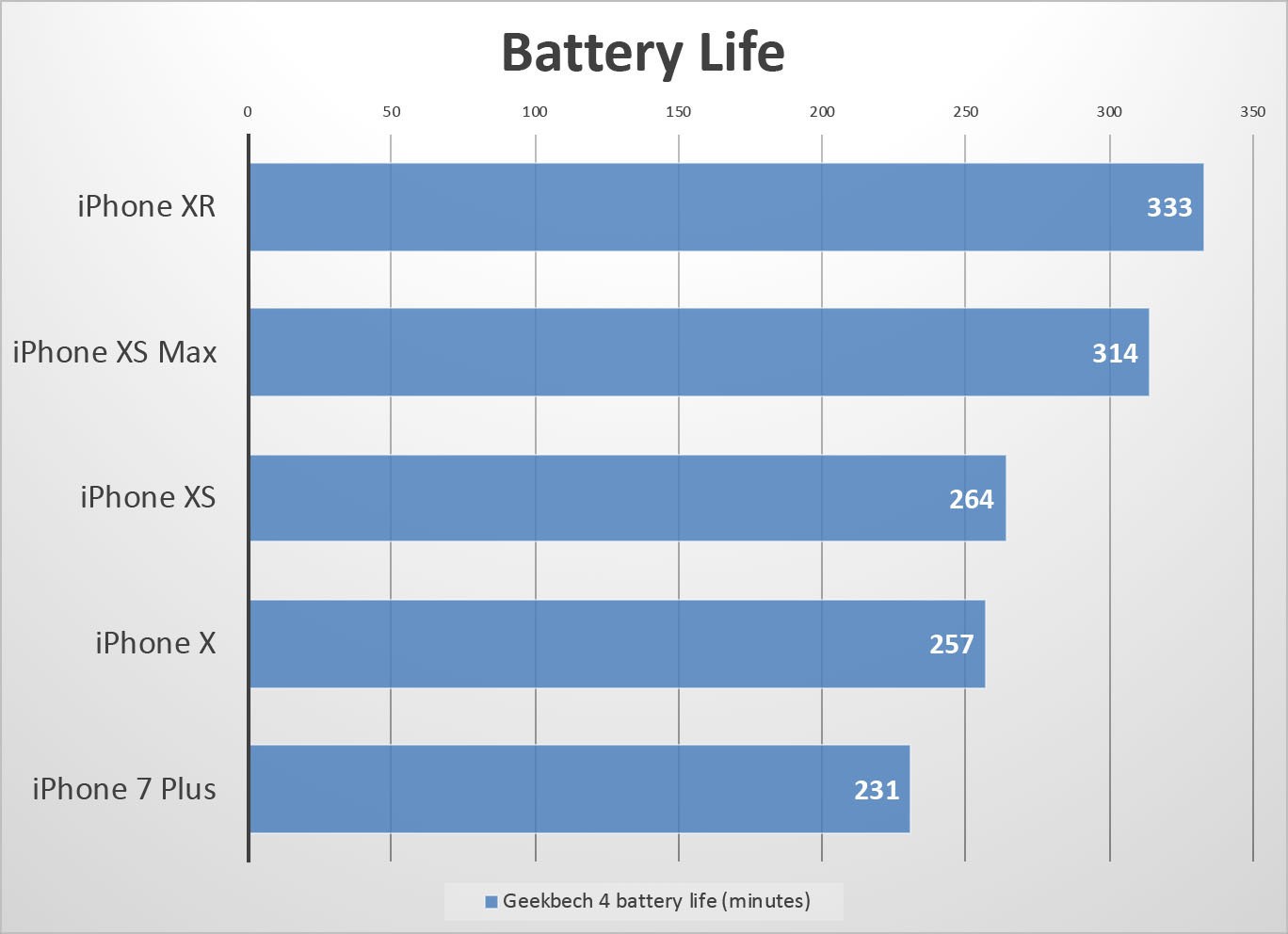 While the test battery life have shown that XR iPhone has the best battery life with battery on 2942 mAh, having spent 19 minutes longer than the XS Max (3174 mAh) and an hour longer XS (2658 mAh).
Despite the availability XR of the iPhone, the smartphone is equipped with a similar older models chipset Apple A12 Bionic six cores and built on the 7-nanometer process technology. Thus in XR uses 3 GB of RAM and IPS screen, and XS and XS Max is 4 GB and the matrix OLED.