At the presentation in Beijing on 31 October, the sub-brand of Huawei has revealed the first over the last few years, the flagship. Honor Magic 2 have the form of a slider, as in Xiaomi Mi 3 MIX, glass housing with gradients as in Huawei P20 Pro, it has retained its chip — ultra-fast charging.
We visited the event in Beijing and one of the first received samples of the flagship. I want to share first impressions of the «magic» of the smartphone.
Features Honor Magic 2:
Dimensions: 157,32×75,13×8.3 mm, 206 g
Display: 6,39″, 2340×1080, AMOLED
CPU: 8-core Kirin 980, 2.8 GHz, Mali-G72
Memory: 6/8 GB of RAM LPDDR4X, 128/256/512 GB
Camera: 16+24+16 MP (triple main), 16+2+2 MP (front triple)
Battery: 3400 mAh, Magic Charge 40 watts
OS: Android 9 Pie (EMUI 9.0)
Connection: USB Type-C, 802.11 ac Wi-Fi, Bluetooth, GPS, Dual SIM
Appearance and equipment
Behind the novelty reminds Huawei P20 Pro: three main chambers, placed vertically, glass housing with overflow, but there are some changes. First, the flash is located upstairs, second, different hue gradient color reminiscent of pink, blue and grey, although officially it is red, blue and black third, the brand logo and signature Honor AI Camera.
Front screen only with a small ledge below, to the right the volume rocker with the power button on the left slot under the two nano-SIM, the top MIC and IR sensor, one below the microphone, speaker, and Type-C.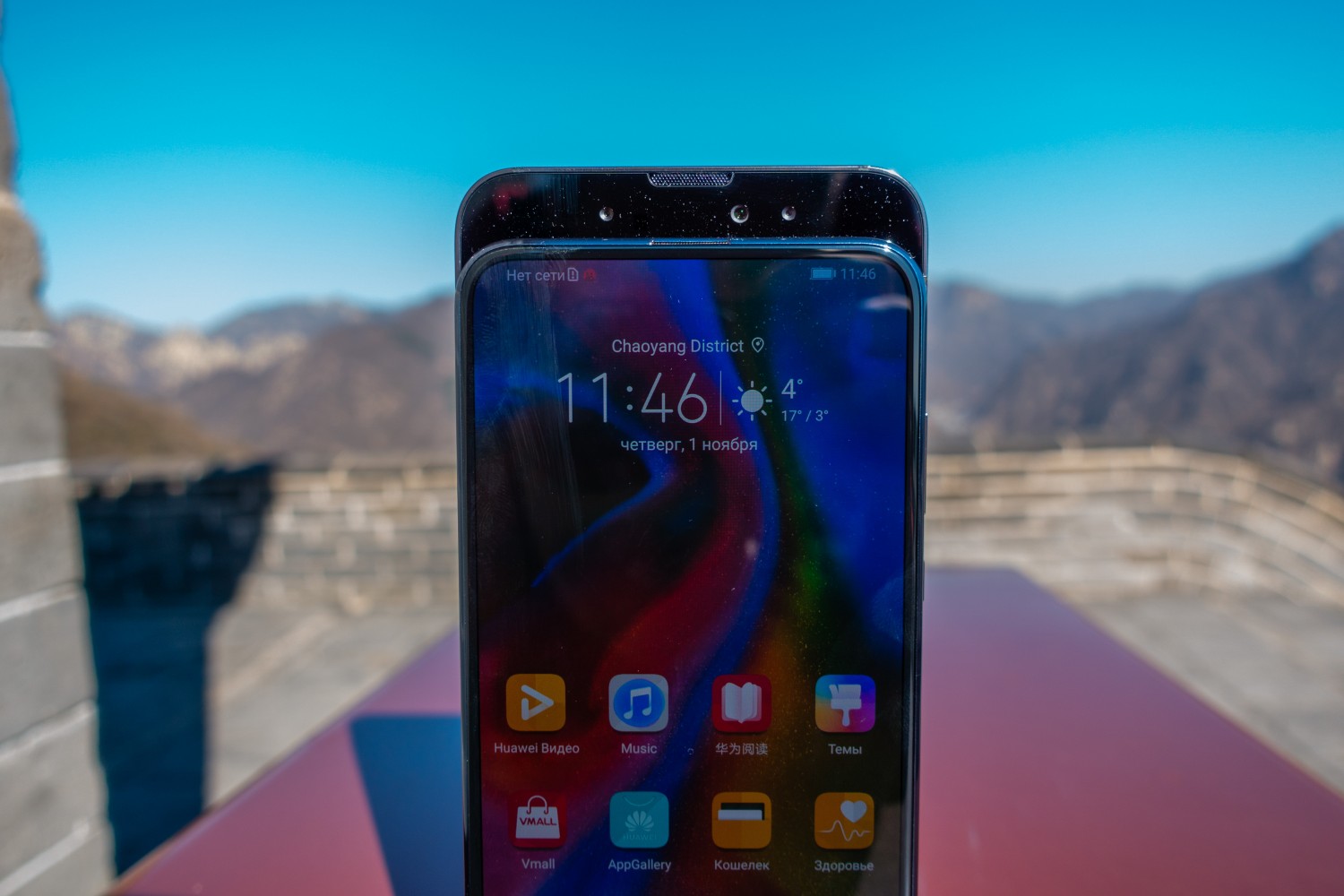 In leaving parts hidden earpiece and three front-facing camera. They are needed for 3D-unlock face, which works only in max version. No 3D working on level 6 OnePlus. There is a fingerprint scanner hidden in the display. Speed a fraction of a second faster than the Meizu 16th, it is often wrong.
The reliability of the slider mechanism in the company promise high, samples withstood hundreds of thousands of disclosures and didn't break anything. And not surprisingly, push the sliders still work fine.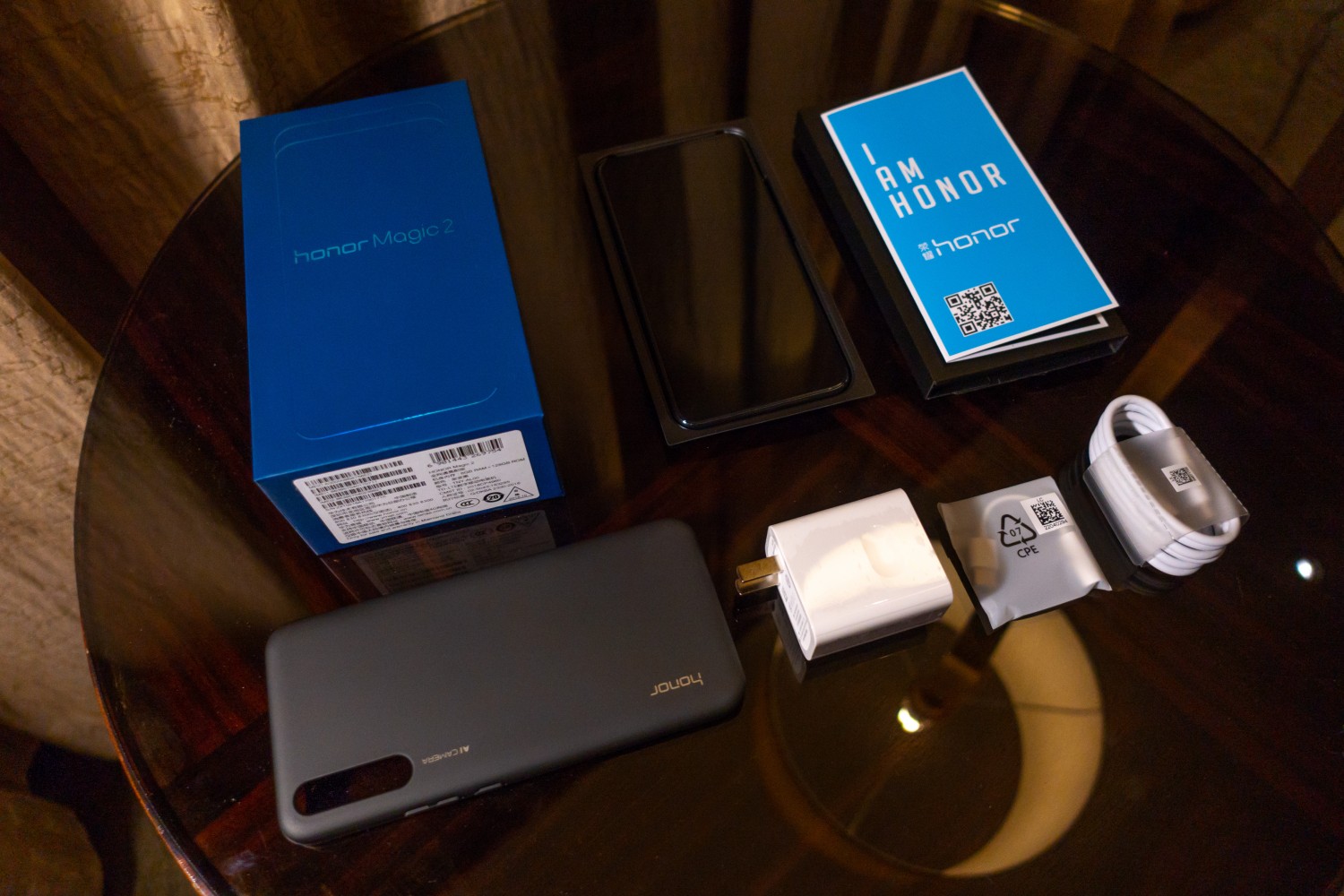 In the box with the device, in addition to instructions and the clip is plastic case, adapter with USB-C to mini-jack cable and charger with SuperCharge support.
Display, ergonomics and sound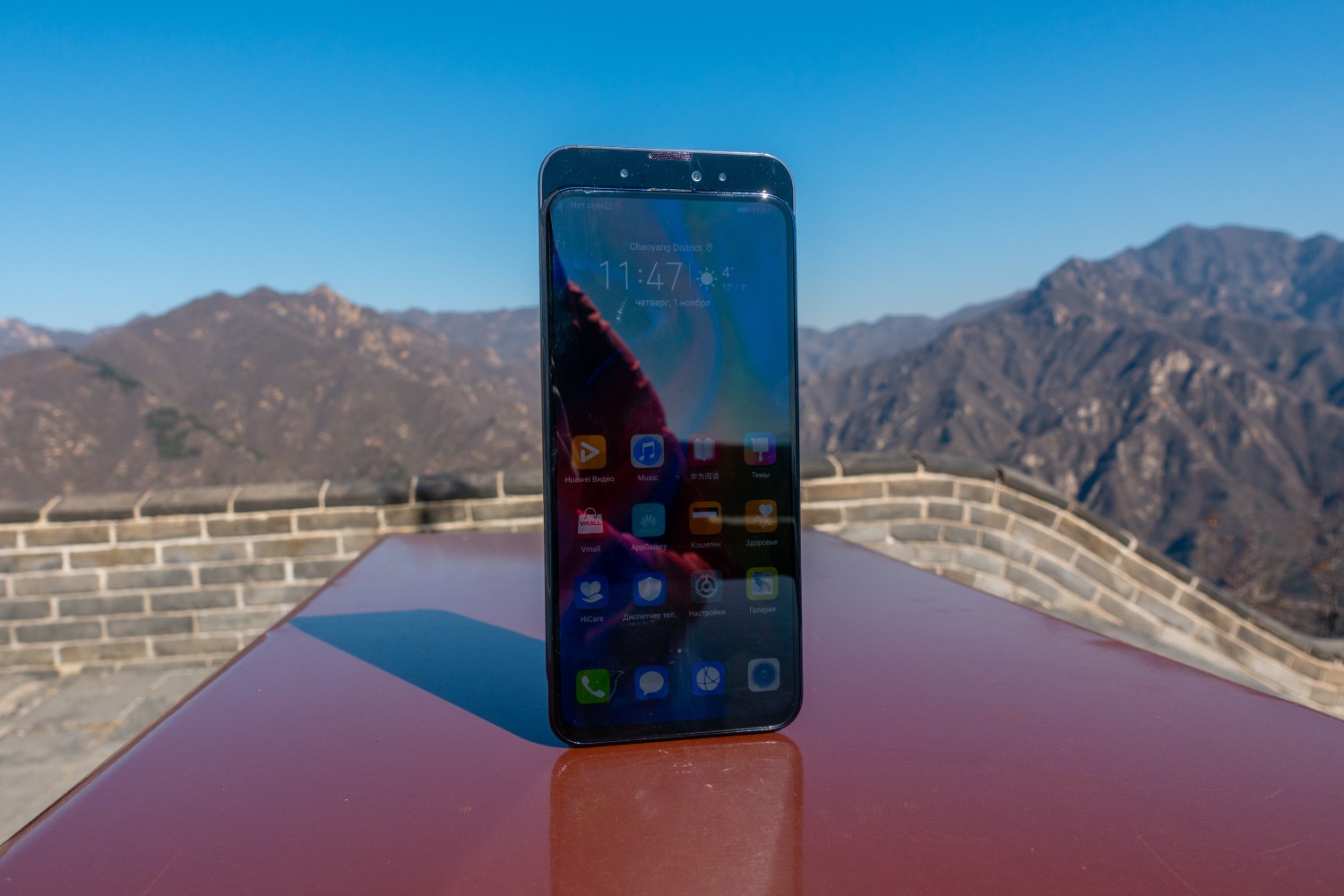 6,39-inch display takes up almost the entire front surface. Resolution 2340×1080 is a 404 pixels per inch, the matrix AMOLED, colors go in cold tone, although in the settings you can adjust to your taste.
Minimum frames allow you to enjoy movies or reviews on YouTube. The only thing missing is stereo sound speaker down here at the bottom, not very loud, so it is better to use wireless headphones or wired with an adapter.
The shape of the slider is unusual for such a large device, but easy to use. The only drawback of this solution is the lack of protection from moisture and dust.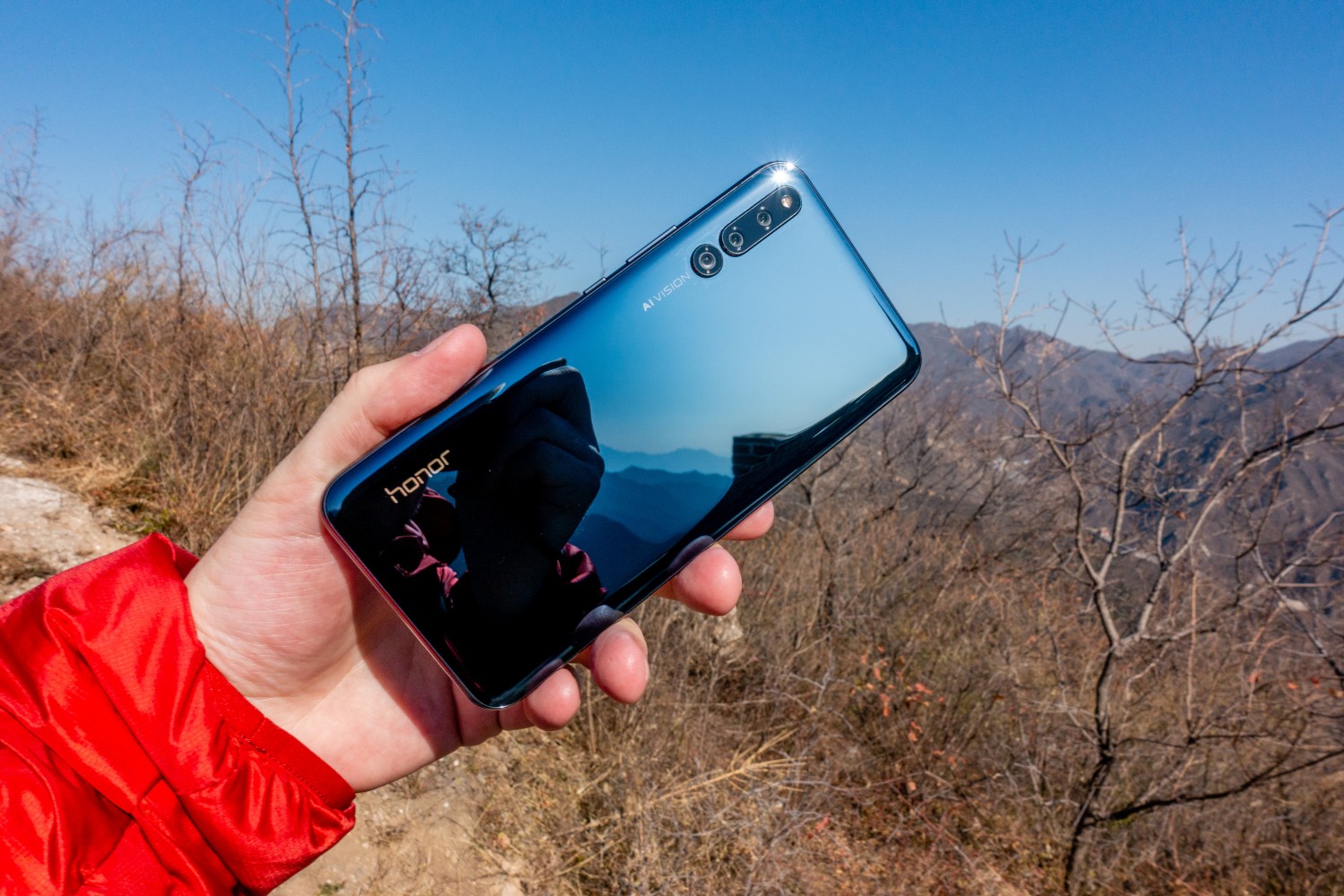 Every time you open your smartphone emits a sound to underscore the effect. For greater effect, in the Chinese firmware there is even a special Wallpaper where the spinning globe.
Unlock the Magic, you have two options — putting a finger to the screen in sleep state or to unlock the slider. In the latter case, the system is automatically activated facial recognition.
The glass surface great, collects fingerprints, so be prepared to use a complete case.
Camera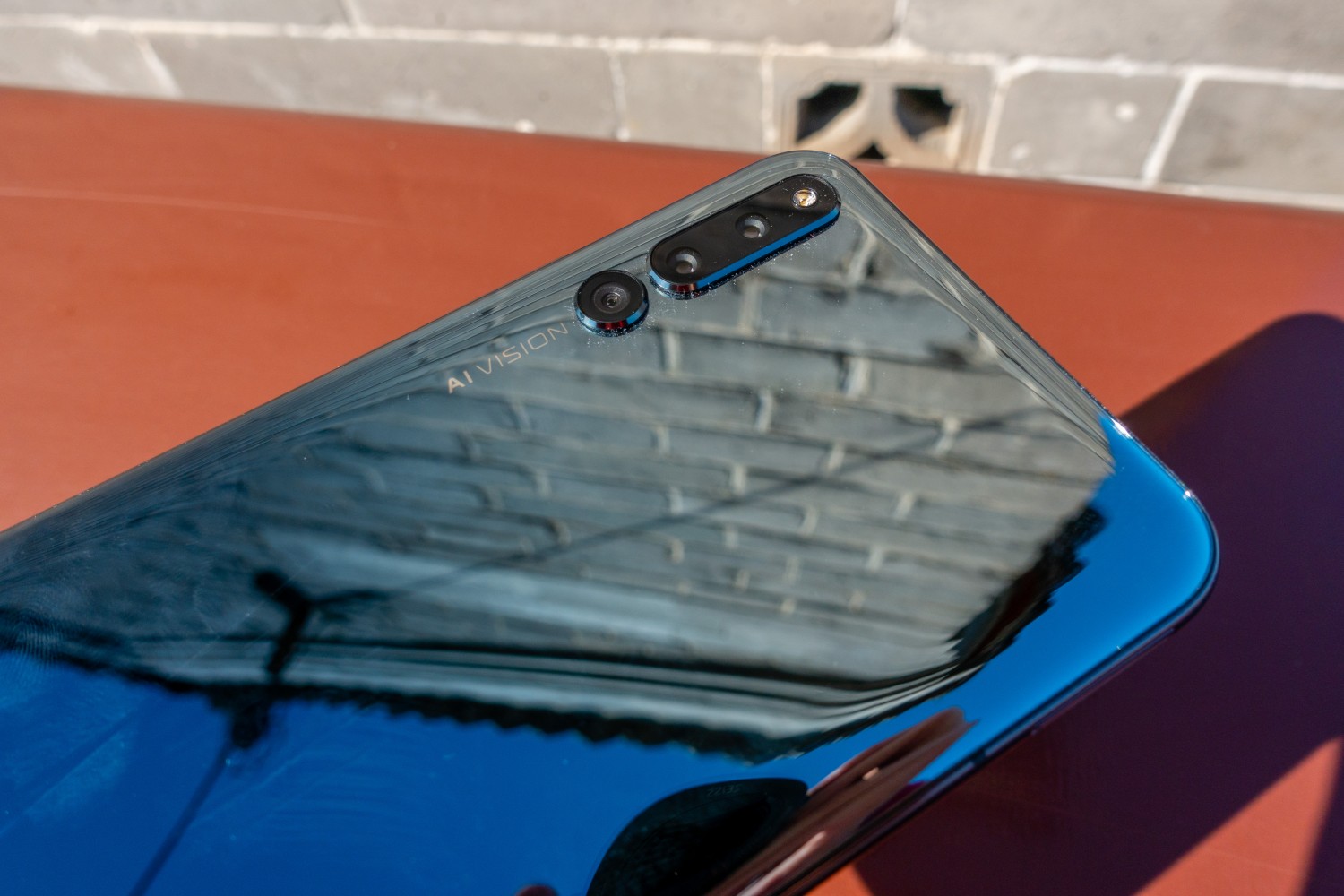 Inspired by the triple chambers of the flagship Huawei, the developers of Honor experience took over reworking by itself. Basic eye with a resolution of 16 MP. The second at 24 MP is responsible for portrait shots, and optical zoom. The third wide-angle 17 mm lens.
The application is available for a variety of shooting modes: portrait, aperture, augmented reality, Pro, night, panorama, light, monochrome, HDR, 3D panorama, artist, documents, period of time and slow. There are live photos, and artificial intelligence.
In the daytime photos is noticeably better with the AI at night is quite bad Not P20 Pro. Good pictures will turn out unless in night mode with a shutter speed of five seconds. Wide angle lens really saves you in many situations, about the panoramic mode can be forgotten.

Night mode shutter


Night mode shutter


Without AI


AI


Panorama


A conventional camera


A wide-angle camera


A wide-angle camera


Portrait mode


Macro


Macro


Wide angle lens

The maximum 4K video, the quality is also poor. The optical stabilization no.
The front camera is also three. And this is the first smartphone with six cameras. The front of the complex 16+2+2 MP. What the three of them is not clear, certainly not for scanning, but selfies work great (if you don't include effects and enhancements).
Voice assistant YOYO
At the presentation in Beijing, much attention was paid not so much smartphone how many new voice assistant YOYO. Indeed, some of its functions to be envied and Assistant and Alice. The training involved more than 10 thousand experts, voice is as close to a human and, as you might guess, the Russian language is not supported. There are a total of 10 languages (list not specified).
In China, the YOYO can be many things:
Show the number of calories in foods
To help care for themselves. With the app you take a photo on the main camera, and intelligence suggests that it is better to eat today, how much sleep and where to lubricate. True for men.
Recognition and translation of text on photos.
Recognition of objects in the image and a selection of places to buy them with prices.
Translation on the fly. The assistant is able during a telephone conversation to translate text from one to the other and articulate interlocutors. So, you will be able to book hotel in China not knowing the language.
Managing gadgets. Already working with DJI. To control drones of the company voice.
All this is true Magic in the shell UI, which, alas, is not available in the Russian samples. We got the usual EMUI from Huawei 9.0 Android Pie. And thank you for it.
Power and autonomy
Magic 2 is the second smartphone from Huawei's first 7-nanometer processor Kirin 980. The same set Mate 20/20 Pro. The chip not only reduce energy consumption and increase productivity, but in the double neural processor.
It is responsible for the quality of the photos and Magic 2 YOYO helps the assistant to quickly process queries and to learn.
To help the processor added 6 or 8 GB of RAM standard LPDDR4X. Built-in three options: 128, 256 or 512 GB. Can not expand, and not for nothing.
In synthetic benchmarks the result of the version with 8 GB of RAM next:
267 686 points in AnTuTu.
3279 points in single core test and 9816 points in GeekBench multi-core.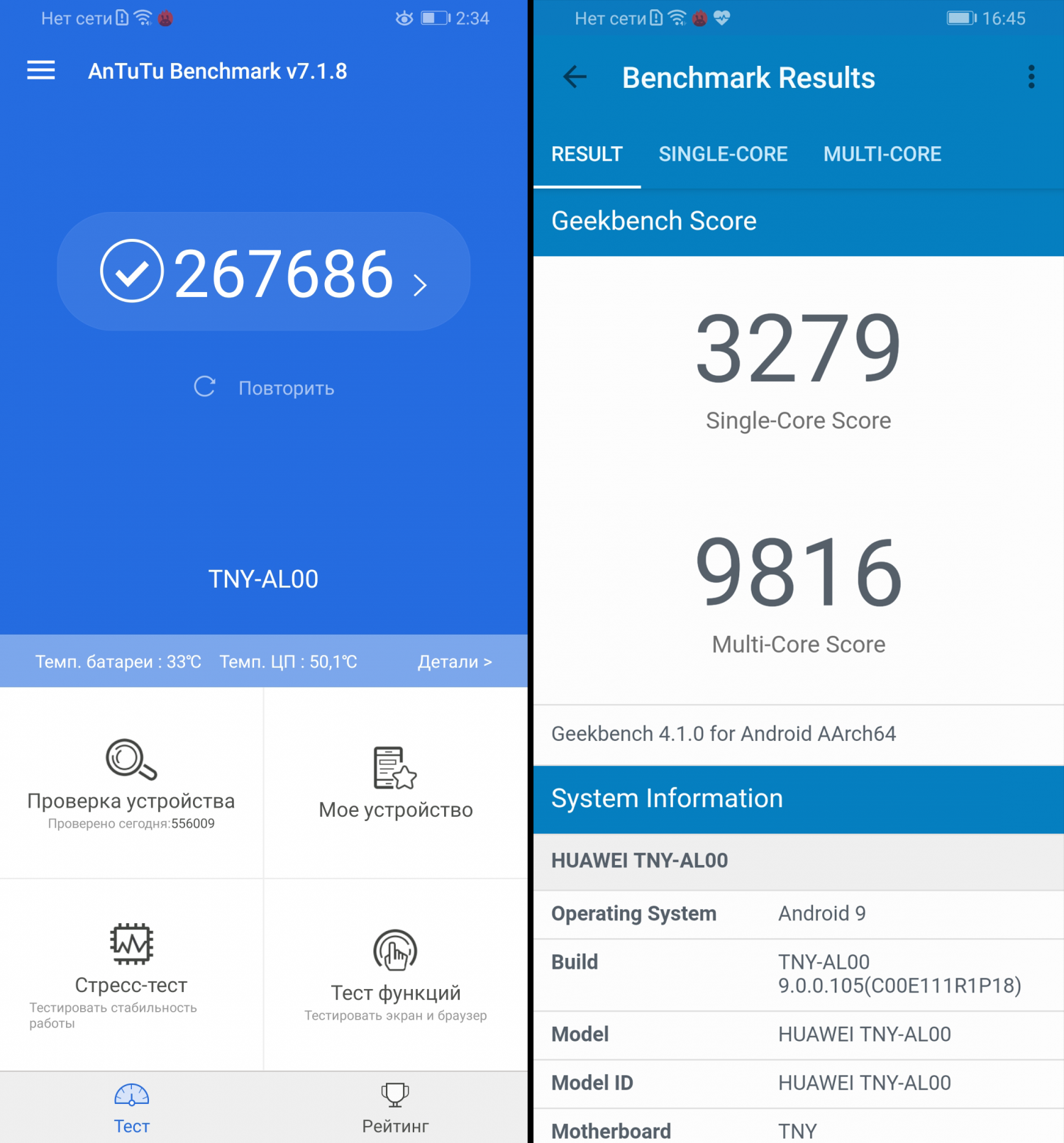 Obviously a significant backlog from the main competitor Apple with their chip A12 Bionic, but even this capacity is enough for most games and tasks. Race for the numbers in the tests, yet no good results.
Another traditional feature of the flagship — ultra-fast charging Magic Charge. 15 minutes 50% 30 minutes 85%. The battery capacity of 3400 mAh. Do not forget that it is a condition of use of a proprietary charger. Wireless charging no.
Other features: accurate GPS, compared to the iPhone XS (guess the winner), fast wifi with download speeds up to 1.7 GB/second (have to find this Internet).
Well, fans of contactless payment is going to be happy — there's NFC. This is a huge plus in comparison with competitors from Meizu or Vivo, for example.
The price and terms of sales
In China, pre-orders for the novelty has already started, delivery promised within a month. Cost:
6 GB+128 GB — 3799 RMB (~35 800 rubles).
8 GB+128 GB — 4299 yuan (~40 500 rubles).
8 GB+256 GB — 4799 yuan (~45 200 rubles).
Version with 3D face recognition and 512 GB of memory will cost 5799 yuan (~54 550 rubles). On sale in December.
As for Russia, the exact timing of the flagship is not called. It is possible to wait for is the beginning of next year. Connoisseurs of Chinese shopping forewarned — most likely all Chinese smartphones will work with Magic UI is not completely adapted for the Russian language.
Preliminary opinion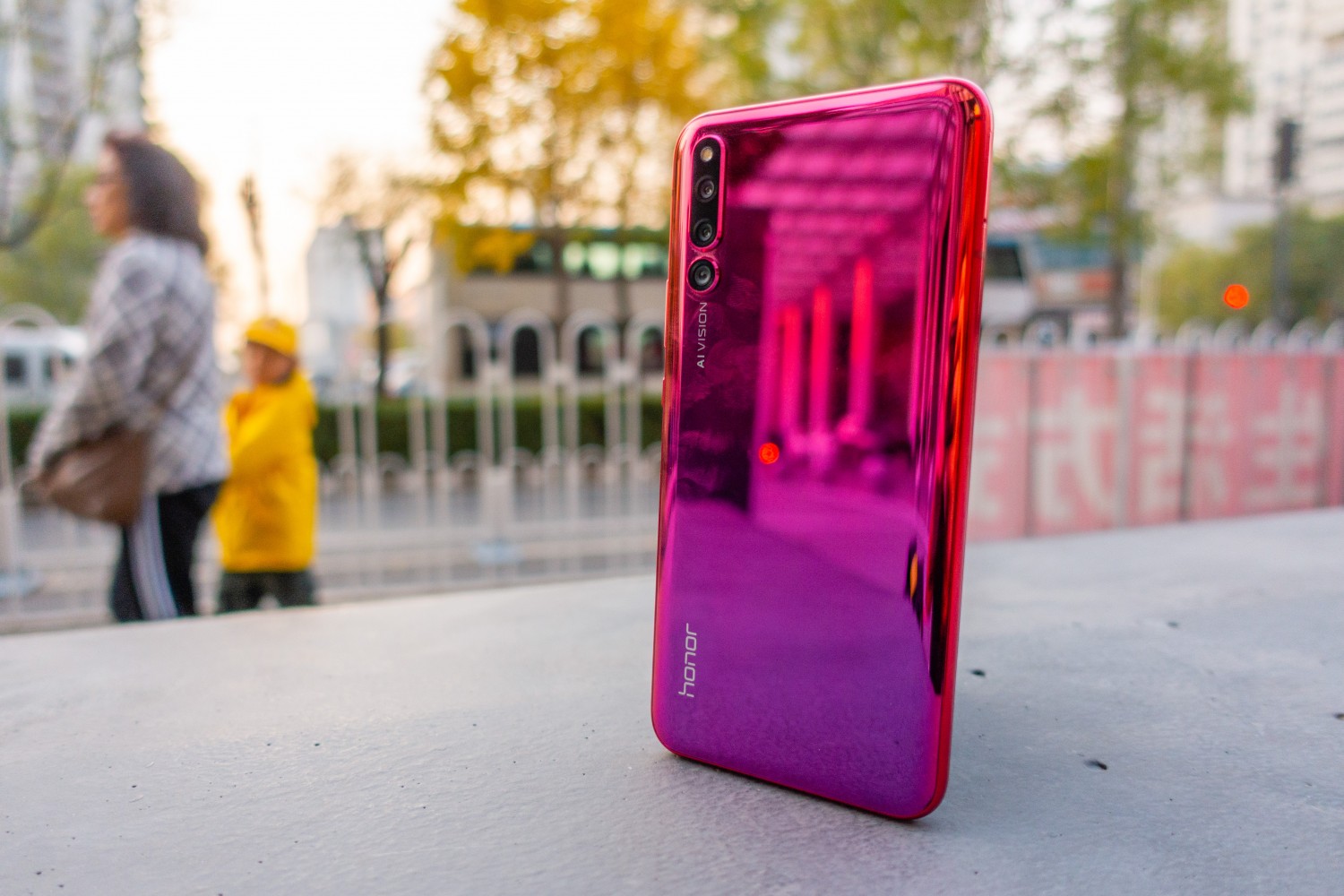 Magic 2 is a great event for the brand Honor. The first working device was prepared in late August, but showed only now, five days later than Xiaomi.
However, it is a direct competitor to the Mi 3 MIX and post them Lenovo Z5 Pro, not even close because of the weaker processor and camera.
Nice to see that the slider is back in fashion, Magic 2 is implemented conveniently. Hide front-facing camera allowed to remove the hated brow and enjoy watching your favorite movie. On the other hand, no protection from moisture and dust.
The advantages are NFC, wide-angle lens and fast charging, which in a wireless sense. It is a pity that in Russia not supported the assistant to YOYO, otherwise he would have put a plus.
From cons average camera, an inaccurate fingerprint scanner and soiled body.
Accessories
Along with the smartphone showed two interesting devices. Primarily headphones FlyPods. When their creation was inspired by the beauty of swans.
Finally a worthy competitor for AirPods. Form factor also inserts and should work not worse, but not enough. Bluetooth 5.0, the battery capacity of 420 mAh, the colors are three: red, mint and white.

FlyPods


Comparison with AirPods

The case is being charged via wireless charging. Test there was no time and they are unlikely to appear on sale in Russia. In China, the regular version is 799 yuan (~7500 rubles).
In addition, it shows smart watch for LightOS just 899 yuan (~8 500 rubles). They remind Huawei Watch GT, but the chassis is smaller and thinner.

A comparison with the Huawei Watch GT


Straps
Display size 1.2 inch with a resolution of 390×390 pixels, AMOLED matrix. GPS, protection against water immersion and NFC for contactless payment. On a single charge the device it lives for a week. In Russia, the sale is not planned. And for good reason.